Technology Tools
3 Ways Math Teachers Can Help Prevent the Summer Slide
May 20, 2022
Topics
Personalized Learning
Tools for Next Gen Learning
Curriculum & Instruction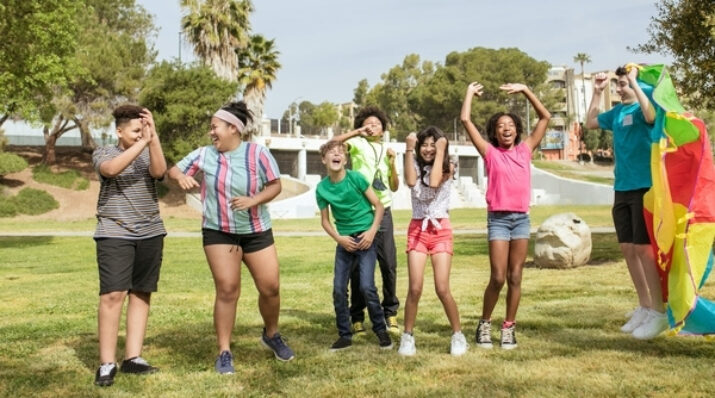 Technology Tools
Technology Tools
Educators often take advantage of educational technologies as they make the shifts in instruction, teacher roles, and learning experiences that next gen learning requires. Technology should not lead the design of learning, but when educators use it to personalize and enrich learning, it has the potential to accelerate mastery of critical content and skills by all students.
Learn More
Summer learning loss has knocked students off track for decades. These summertime strategies can reduce the need for re-teaching math concepts and skills every year.
As the school year wraps up, leaders must be prepared to confront a silent threat that could hinder learning recovery efforts. It's a problem that affected us long before the pandemic; summer learning loss has knocked students off track for decades due to inaccessibility to summer learning opportunities.
The unfinished learning resulting from the pandemic has only exacerbated these challenges in profound ways that continue to unravel. If students experience the summer slide, they will lose the gains they worked so hard to make throughout the school year. A study published in the American Education Research Journal shows that the average student loses 17-34 percent of learning gains during the summer break. Those students will also lose ground in the summers to come.
Here are three ways math teachers can help prevent the summer slide and reduce the need to spend instructional time re-teaching material covered from the previous year during the first part of the school year.
1. Provide families with resources that can help build confidence in math.
Create a summertime packet for families with resources on how everyday activities can help students build their math confidence. Nature scavenger hunts, at-home science experiments, and STEM challenges are just a few ideas that will help students and keep them encouraged when math class returns. Teachers should encourage parents and families to get involved with their children as they observe, question, plan, and investigate new math activities they are experiencing. Parents should make time for math, reading, and other subjects daily to enhance their child(ren)'s learning habits. Cooking with children is an excellent example of integrating math, reading, and following directions.
2. Check in on all students by email and at home.
The summer is an excellent time to check in on students and their parents about how the student is doing and see if they are participating in learning activities daily. Start an email newsletter (you can even schedule these out in advance) reminding students of the work they should be doing, why this work is crucial, and the motivation to do so. Give families the option of a home visit to check in to help build a more robust support system around the student.
3. Provide students with a digital math tool to practice their math skills at home.
Give your students the power to practice math every day with an at-home digital math tool that helps solve the summer slide. Teach to One Roadmaps is one tool that gives every student a personalized learning roadmap that meets them where they are, addressing the pre-, on-, and post-grade skills needed to meet grade-level proficiency and beyond. Teachers and families can track progress along the way instead of waiting for the start of the new school year to see if they are preventing the summer slide.