Professional Learning
Why must teachers experience next generation learning themselves?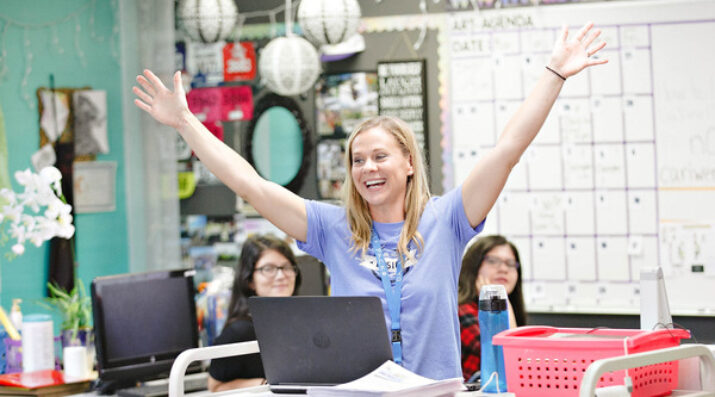 Educators are the lead learners in schools. If they are to enable powerful, authentic, deep learning among their students, they need to live that kind of learning and professional culture themselves. When everyone is part of that experiential through-line, that's when next generation learning thrives.
Next generation learning depends upon a different kind of instruction, in a different kind of learning environment, with new roles for educators. It demands a new mindset and different skills for teachers, counselors, specialists, and administrators. But formal preparation for next generation teaching and learning is nascent. Few educators enter next generation schools with prior experiences in redesigned learning environments. And traditional professional development falls short in addressing the challenge of Professional Learning.

Solving this challenge involves three elements:
The specific and unique competencies required of next generation educators
New strategies for providing professional learning opportunities
New structures to invest in educators and recognize their learning
Next gen professional learning is built upon the research of adult learning and mirrors the core principles of next gen learning for students: agency, self-direction, and high-quality content personalized to educators' strengths and needs. The learning is ongoing, iterative, collaborative, culturally relevant, focused on mastering competencies through authentic experiences, and data-driven. Microcredentials, coaching, job-embedded learning, and design thinking are shaping the future of professional learning for educators.
We know that when educators are thoroughly prepared to take on their essential role in next gen learning—and when they experience authentic, continuous, and deep learning themselves—that's when next gen learning thrives.
Through the Next Gen Professional Learning Project, NGLC brought together leading partners to understand the state of professional learning in the field today. We asked school, district and CMO, and network leaders to lend their voices so we could understand their needs and goals.

Learn with NGLC
NGLC offers several professional learning opportunities to support next gen educators.
Learn with Learn Next - Access free, self-paced, high-quality courses designed to help educators gain the knowledge and skills they need to transform learning for students. From NGLC, 2Revolutions, and other leading subject-matter experts.
Transforming Learning Conference and Incubator - By educators for educators. Choose a one-time conference or a year-long incubator, bring your passion and great ideas, and the Transforming Learning Collaborative will provide the expert guides and mentoring to help you create practical solutions to transform learning.
"Be Courageous" Customized Workshops - Develop the talent within your community to support your shift toward equitable next gen learning. Bring NGLC to your school, district, or community to create the environment and the opportunity for everyone in the system to do their best possible work.