Enabling Change
5 Strategies to Implement Successful University-Wide Student Success Initiatives
February 9, 2016
Topics
Student Success
Change Management
College & Career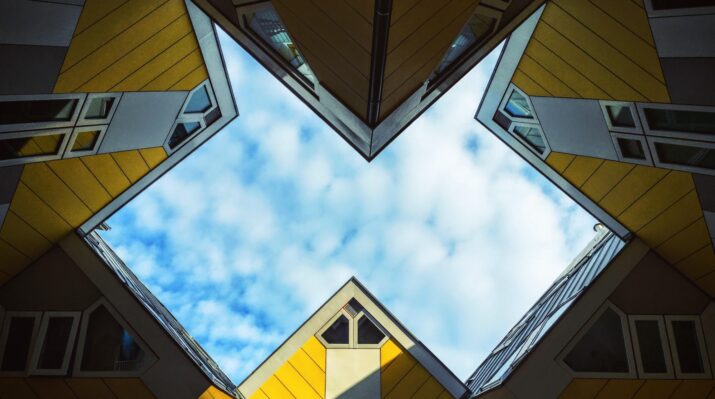 Enabling Change
Enabling Change
Next generation learning is all about everyone in the system—from students through teachers to policymakers—taking charge of their own learning, development, and work. That doesn't happen by forcing change through mandates and compliance. It happens by creating the environment and the equity of opportunity for everyone in the system to do their best possible work.
Learn More
What creates change with big results? Check out these critical strategies from Middle Tennessee State's student success efforts.
Almost every university nationwide now focuses on improving student success, generating an impressive scope of efforts aimed at boosting retention and completion rates.   Middle Tennessee State University (MTSU) launched its predictive analytics platform about fifteen months ago.
MTSU's student success achievements since then are remarkable, including a three-percent increase in freshmen retention – the highest retention rate and largest one-year increase in more than 15 years.  For a review of other accomplishments, see http://www.mtsu.edu/newsletter/.
Many of the following "lessons learned" have become a part of our administrative student success nomenclature. Phrases like the "70/30 principle" and "know your numbers" are not only common in our interactions, but have come to signify deeply ingrained principles in carrying out our Quest for Student Success plan.
Leadership is Everything
The university's president Dr. Sidney A. McPhee, a seasoned leader in his fifteenth year of service, makes it clear that student success is the institution's top priority.  This commitment is evidenced in virtually every part of MTSU's operations.
The president hosts and chairs weekly meetings of the Student Success Group to discuss and review student success initiatives. This 19-member standing committee is comprised of the VPs, vice provost for student success, faculty senate president, deans' representatives, faculty members, and other key administrators and staff. This is an energized, high-profile meeting that has become a mainstay in our initiative.
Our provost has similarly helped us navigate many challenging initiatives, including course redesign, and our VP for Student Affairs is an integral partner in the initiative.  Our VP for IT is an ardent ally and has ensured timely completion of every technical project undertaken. Our deans translate every initiative into action; for example we now have extensive tutoring and advising systems in each college.
A Plan without Execution is …
As one of my colleagues remarks regularly, "Planning is highly overrated.  The difference-maker lies in execution."
In our student success efforts, this typically involves identifying a limited number of key strategic initiatives—stated with clarity, repeated regularly, and integrated within our daily conversations. But above all, there is a relentless approach to carrying out student success initiatives at MTSU. It is expected that each of us will know where we've been, where we are, and what needs to be done to accomplish student success objectives.
Know Your Numbers!
The Student Success Group ensures that MTSU identifies, measures, and regularly tracks key performance metrics. This drives our strategy.
Many universities have similar reports. But at MTSU, there are a few key distinctions. First, reports containing key performance measures are produced weekly and distributed widely to all members of the leadership team.
A second difference at MTSU is the expectation that every key leader know their numbers. This means that everyone from deans to advisor managers has an obligation to know how their area is performing—at all times!
The 70/30 Principle: It's about the People
Expressions like "We'll have this resolved once we can track students" or "Once we have predictive analytics, we can address our first-year retention problem" are common in the planning process.  But the fact of the matter is that the "people" component is the most important part of the equation.  We remind ourselves regularly of the 70/30 principle: 70 percent of success involves getting the people side of the equation correct, 15 percent involves technology, and 15 percent involves process.
Thus, we make sure we keep people front and center as we prepare to move through processes of transformational change.
The Need for Continuous Evolution
Our first year of implementing a new advising software system brought significant achievements. However, fifteen months into the process, it is clear that simply repeating what we've done in the past won't permit us to make the same type of progress.
While writing this blog entry, I am reminded of the many additional changes underway or imminent in our student success initiatives. We are adding major enhancements to our advising software, which will go live in about 30 days. We are bringing online a new degree audit package in the coming months. We are refocusing our advising initiatives, including segmenting resources to serve student populations stratified by risk and need. Please be on the lookout for more information about our second-year evolution in future writings.
While working to maintain a sense of healthy urgency in our transformational change process, we are mindful of the old adage: "The enemy of continuous progress is complacency."