Technology Tools
5 Tips to Market Your Classroom Innovation on Twitter
January 12, 2015
Topics
Tools for Next Gen Learning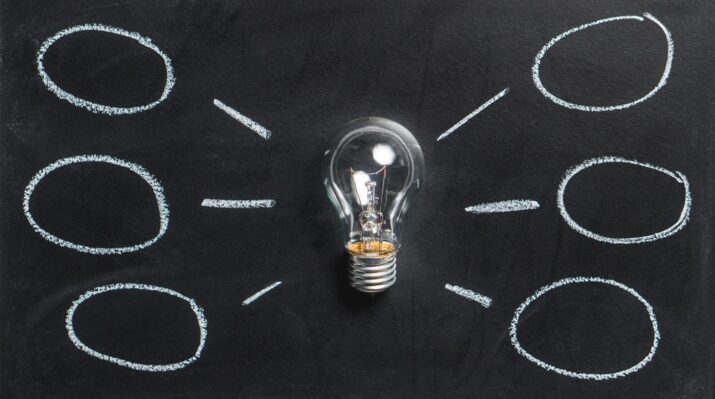 Technology Tools
Technology Tools
Educators often take advantage of educational technologies as they make the shifts in instruction, teacher roles, and learning experiences that next gen learning requires. Technology should not lead the design of learning, but when educators use it to personalize and enrich learning, it has the potential to accelerate mastery of critical content and skills by all students.
Learn More
Whatever your innovation may be, the following five best practices will help you to reach as wide an audience as possible on one of the world's most popular social media channels: Twitter.
Maybe you've just collaborated on the development of a next-gen Learning Management System. Or perhaps your school employs a new approach to instruction, or professional development. What you've created could change the way students learn, but you've found yourself wondering how to get the word out.
Whatever your innovation may be, the following  five. best practices will help you to reach as wide an audience as possible on one of the world's most popular social media channels: Twitter.
1. Craft an effective tweet. Much like a newspaper headline, your tweets should be short and attention grabbing. One best practice recommends that you limit tweets to less than 100 characters for optimum results. This will allow users to quickly scan your post and decide to click on it (or not). The word count also allows users to re-tweet your post and add in their own comments—adding a third party voice to your message.
2. Target influencers. Tweet at influencers in the field. On twitter, you can include another user's handle in your post, allowing you to tweet "at" them. This is a great way to break through the noise of social media and get the attention of influencers. If the user you tagged finds your content relevant and shares your post via re-tweeting, then your post is shared with all followers of that influencer. Ever heard the term, 'going viral?' This is how how you do it!
One good way to find influencers in the field is read the NGLC blog on the top 10 ed tech bloggers in K-12. Many of those bloggers have Twitter handles that reach a large audience who are interested in ed tech. So leave a few extra characters at the end of your post and tweet @ some relevant influencers. Chances are, if you tweet @NextGenLC (and the content is relevant to our work), we will re-tweet and share your post with our network of followers—many who could likely be looking to solve the same issues you've experienced.
3. Use hashtags to engage with relevant communities. Think of hashtags as tweet genres. Hashtags can help to increase your readership by allowing you to target interested users in your posts. Including tags like #StudentSuccess and trending topics like #CompetencyEd and #EdTech will make your post visible to users who are interested in those topics.
4. Share posts from influencers. Remember, Twitter is a community, and retweeting related articles and blogs is a great way to increase your audience—especially when the post comes from another influencer in your field. Other users can see when you share a post from popular influencers and will likely follow you as a result. Also, sharing posts from influencers shows that you are engaged in the community and not just self-promoting.
5. Employ a social media management system. There are many great tools to manage your social media presence, such as Hootsuite and TweetDeck, to name a few. They allow you to schedule tweets in advance, as well as to aggregate content in real-time by tracking trending topics, influencers, and specific phrases that are being posted.
You don't have to be a PR veteran or marketing expert to succeed in social media. Using the steps above to market your innovation on Twitter will allow you to reach a target audience that is interested and engaged in the field of ed tech as well as connect with influencers in the field. Some day you will be the influencer sharing other user's posts with your expansive Twitter audience!