New Designs for School
The 5th Quarter: A City Comes Together to Close the Opportunity Gap for Students
September 27, 2021
Topics
Project-based Learning
Student Success
Tools for Next Gen Learning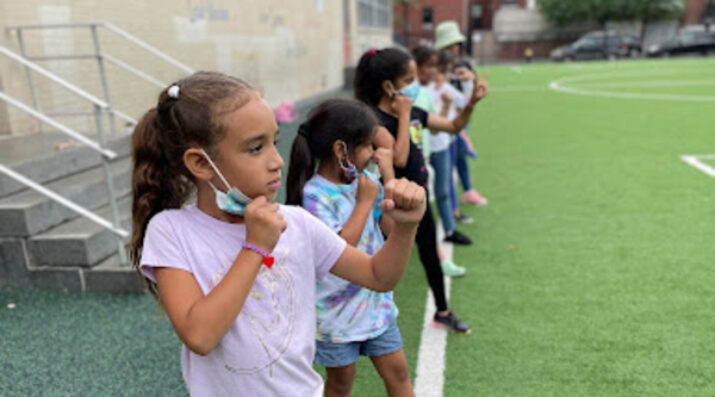 New Designs for School
New Designs for School
We've all had the experience of truly purposeful, authentic learning and know how valuable it is. Educators are taking the best of what we know about learning, student support, effective instruction, and interpersonal skill-building to completely reimagine schools so that students experience that kind of purposeful learning all day, every day.
Learn More
In Boston, community organizations and the school district come together in the summer to provide an enriching academic learning experience and prevent the opportunity gap from limiting their students' achievement.
In 2010, Boston Public Schools (BPS) and Boston Beyond asked a vital question, "How can we provide our young people with engaging learning experiences in the summer that help close both the opportunity and achievement gaps?"
What started out as a question over a decade ago has transformed into one of the most robust and comprehensive summer learning programs in the country, anchored by the 5th Quarter of Summer Learning. The 5th Quarter is the pairing of high quality enrichment partners and licensed teachers to provide Boston's youth with both academic and enrichment support throughout the summer months. This is a key strategy that is both integral and unique to the 5th Quarter model. Pairing schools and community-based organizations (CBOs) enables them to create summer programs which combine both academics (math, science, ELA, etc.) and enrichment (art, dance, sports, etc.). This new vision for summer learning provides youth with the necessary skill development needed to succeed and thrive in both school and life.
As this past school year came to a close and summer began, many students closed their laptops and took out their pens, paper, tennis shoes, and sunscreen as they made their way to their 5th Quarter of Summer Learning programs. The City of Boston was transformed into a classroom once more, providing equitable access to high quality summer learning opportunities to thousands of youth.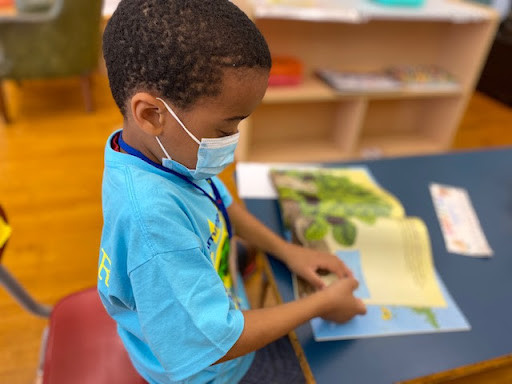 Courtesy of Wendy Nunez
This year, 91 5th Quarter program sites served 7,999 students. While the 91 programs that participated in the 5th Quarter shared some attributes—they all ran for 5 weeks, were free of charge to families, etc.—their offerings were as diverse as the students they served. Not only did many programs adjust the academic curriculum to relate to the rest of their programming, but they also offered a varied selection of enrichment activities. Community-based organization enrichment activities ranged from tennis to hanging out with zoo animals to sailing, while school-based enrichment activities ranged from yoga to parkour to salsa lessons with much more in between.
Summer Learning amidst COVID
As we know all too well, COVID-19 has a way of complicating things. This year, programs had to consider COVID-19 throughout their planning processes and programming. As nobody knew what the future would hold back in February when program planning was underway, schools and organizations were encouraged to plan for in-person programs but have a contingency plan should we need to go virtual. They were also encouraged to survey community preference for their program model so that families, students, and teachers felt safe. In the end, we thankfully did not need to have all programs be virtual. Programs opted for a mix of in-person, virtual, and hybrid offerings with the majority of programs deciding to operate in-person.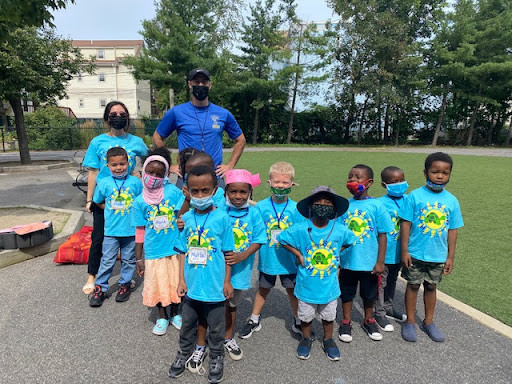 Courtesy of Wendy Nunez
Finding qualified teaching staff is always a key priority of 5th Quarter programming. This year proved tougher than others as many educators were planning a well deserved break after a second year of virtual learning. We needed to get creative in how we recruited this year's teaching staff. BPS tried things like monetary incentives at the district level, while school-based programs and external organizations called on their networks both within BPS as well as outside of the district to find the best possible educators to help run their programs. While this was certainly a pain point in our planning this year, programs were able to creatively overcome this challenge to still offer top-notch programming.
Program Spotlight: Haynes
Walking into the Haynes Early Education Center, located in the Roxbury neighborhood of Boston, this summer, one was immediately met with student art and classwork displayed beautifully on the walls. One wall had a blue background and was clad with blue and green streamers to create an underwater backdrop of the students' sea art. The rising K2 student cohort that was designated as the "Jellyfish and Starfish" group and had ocean-related academic curricula had decorated the wall with sea life: colorful jellyfish, fish, and even turtles that incorporated pictures of the students themselves. Similarly, there was wall art and custom curriculum for the Haynes' rising first grade "Bumblebees and Butterflies" cohort.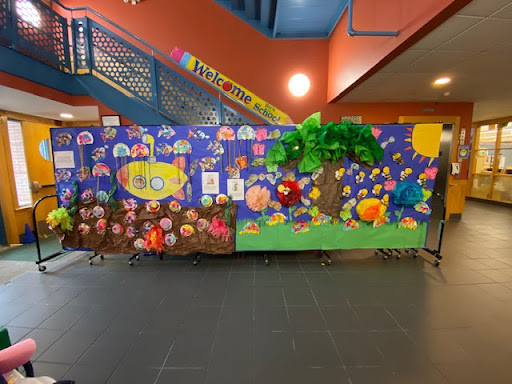 Courtesy of Wendy Nunez
Aside from the themed art and curricula, the Haynes also incorporated community resources to supplement their academic offerings, partnering with the free Boston police department ice cream truck, HERO Kids Sports, Boston Nature Center, and Playworks to keep the students engaged and active. Not only did the students love their time spent at the Haynes, but families did too. The Haynes site coordinator sent out a weekly newsletter to the families to keep them updated on activities as well as hosting an end of summer celebration in which the students performed aquatic and pollinator themed poetry, dances, and songs.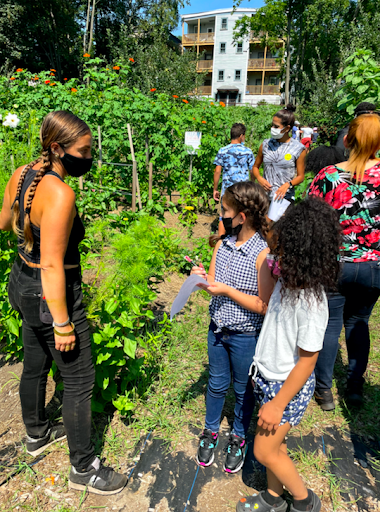 Courtesy of Lindsay Thornquist
Program Spotlight: Hurley K-8
At another 5th Quarter program located in Boston's South End, the Hurley K-8 served 37 students in grades 2-5. The program was bilingual and based on dual language principles. They strived to include students from all Spanish-English Dual Language Programs in Boston and succeeded in getting enrollment primarily from three of them: Hurley, Greenwood, and Hernandez. Despite it being Lindsay Thornquist's first year as site coordinator organizing a summer program, Lindsay did a phenomenal job providing an engaging and safe environment for the students. Each morning, after the students ate breakfast and got settled, they went outside to participate in an activity in the sunshine. The staff took turns leading these activities so the offerings were varied, ranging from yoga to obstacle courses. Then the students settled into their classrooms for academics, followed by enrichment. The Hurley partnered with various enrichment providers, exposing the students to dance fitness, boxing, and salsa and bachata. These enrichment activities incentivized the students to attend consistently as they learned new forms of self-expression and regulation.
---
Photo at top courtesy of Lindsay Thornquist.