Technology Tools
A New World: VR and AR Tech Developments
September 28, 2017
Topics
Tools for Next Gen Learning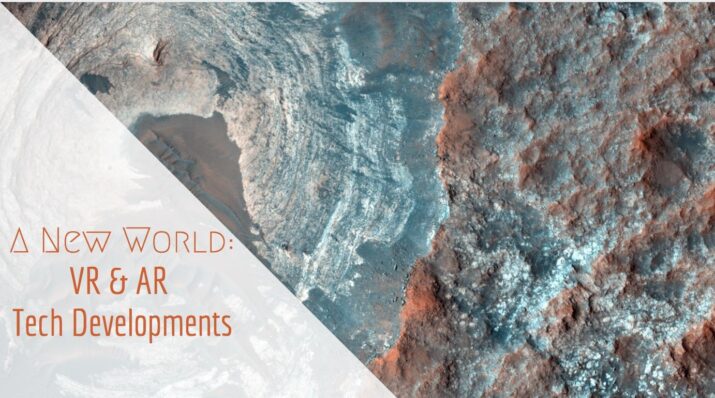 Technology Tools
Technology Tools
Educators often take advantage of educational technologies as they make the shifts in instruction, teacher roles, and learning experiences that next gen learning requires. Technology should not lead the design of learning, but when educators use it to personalize and enrich learning, it has the potential to accelerate mastery of critical content and skills by all students.
Learn More
From the work of innovators in the 1960s to early installations in university labs, virtual reality and augmented reality technology has a long history. Recent progress in mobile technologies has opened the door to innovative headsets.
In Part Two of Stepping into the New Frontier of Learning—our series on immersive technologies—we'll examine the recent developments in VR and AR. From the work of innovators in the 1960s to early installations in university labs, the technology has a long history. And it's one that's been often held back by repeating cycles of promises and disappointment.
But the recent progress in mobile technologies has opened the door to innovative headsets. Palmer Luckey's first prototype (PR1) for the Oculus Rift headset in 2010 weighed two pounds and required a two-pound counterweight to balance it on your head. By 2012, the video-game designer John Carmack was showing off a sixth generation version at the E3 gaming conference.
Excitement grew exponentially, and Palmer Luckey's Kickstarter project would go on to raise an astonishing $2.4 million. Before we could blink, Facebook would swoop in and purchase Oculus for almost $3 billion.
As Mark Zuckerberg said, "I've seen five or six demos that made me think the world was about to change: Apple II, Netscape, Google, iPhone … then Oculus."

The VR Landscape
The developments resulted in two competing high-end headsets: the Oculus Rift and HTC Vive. Both are making rapid inroads into higher education despite their cost (they require expensive high-end computers).
The most popular VR headset on the market today is the Samsung Gear VR. Both Gear VR and the Google Daydream headset rely on our smartphones, offering both convenience and low cost. The tradeoff comes with lower resolution graphics than you'll find in the Rift or Vive. Both companies have released small, innovative hand controllers which greatly enhance the level of interactivity in virtual experiences.
During our recent ELI Webinar in May 2017, we asked participants about their use of immersive technologies on campus.

Figure 1. What kind of devices are available on your campus or organization?

Figure 2. What is the timeline for your campus experiment with Virtual and Augmented Reality?
We're now seeing a move toward mid-range, standalone VR headsets with everything built into the device. Some include their own processors, while others, like the forthcoming Microsoft headset, will work with current desktops. Microsoft's device claims to do both VR and a modified version of mixed reality (you can read our initial review back in April). Google is also working on a standalone unit. With a lower cost and simplified set up, these headsets could make rapid inroads into both K-12 and higher education. An early example is Veative Lab's all-in-one K-12 VR headset, that includes a controller and built-in mobile device.
The low end of the VR spectrum has been dominated by Google Cardboard, with over 10 million distributed. While Cardboard offers only 360° videos, it has served a role in pilot projects in the classroom and in student recruitment and orientation activities. And it remains the backbone of Google's worldwide Expeditions program (which will soon include AR content).
Developments in VR and MR Headsets
Finally, the recent developments in VR cameras are essential if students and faculty are to become creators of content. While most VR content is developed through Unity and Unreal, Facebook, Google and Adobe are working on VR content tools. New 360° cameras from Samsung and others work with both iOS and Android phones, making them the perfect addition to your educational technology and makerspace.
Augmented Reality
AR burst into the public's consciousness with the Pokemon Go craze in 2016. And Snap (formerly Snapchat) expanded the range of their social media platform with the release of Spectacles, their wearable glasses and World Lens filters that add digital objects to your environment. A second version of Spectacles may include far more extensive AR capabilities.
Sensing the opportunities here, the major tech companies have jumped into augmented reality. Both Facebook and Google recently announced new AR projects. At Facebook's spring F8 conference, Mark Zuckerberg made the case that our mobile cameras will be the first popular AR platform.
Google's long-running Tango project is finally making its way into smartphones through the Lenovo Phab 2 Pro and the forthcoming Asus Zenfone AR. Tango allows devices to understand spaces and provide precise location information indoors.
And amidst endless speculation, Apple just announced ARKit for iOS at their June WWDC developers conference. It's an easy-to-use mobile platform for developing augmented reality experiences for both the iPhone and iPad. In just the past few weeks, developers have started sharing impressive AR experiences on the Web.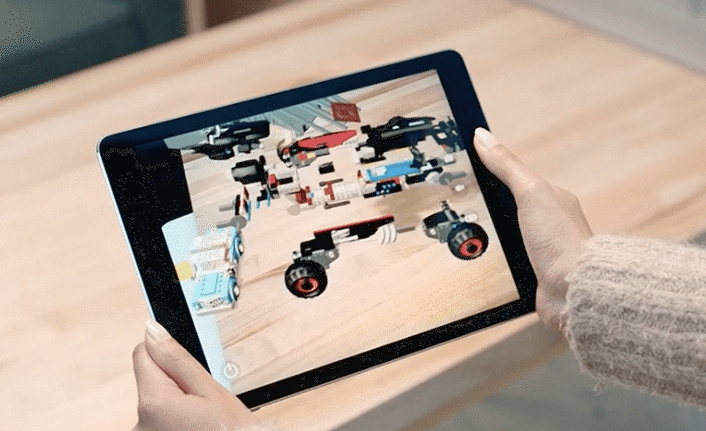 Apple AR Kit
Mixed Reality
Mixed reality has seen more success with the release of Microsoft's HoloLens. In mixed reality, digital objects not only overlay the world, but interact with it. HoloLens has found growing use in medical, engineering, architecture and other applications in higher ed. It's also used by NASA for both the Space Station and the Mars rovers.
Meta Glasses has been developing its own mixed reality unit that offers a wider field of view than the 40° of HoloLens. And Intel's Project Alloy promises a "Merged Reality" headset prototype combining both VR and AR by the end of this year.
Kickstarter Projects
Academic institutions carefully assess the instructional technologies that are planned to be adopted. But the rapid developments in VR and AR also have many of us in academia turning to sources like Kickstarter for low-cost solutions that support experimentation and pilot projects. Take a look at Aryzon which is creating a Google Cardboard-like device for simple AR experiences. Another is the NOLO Project, which offers an HTC Vive-like experience with full freedom of movement using only a plastic headset and your phone.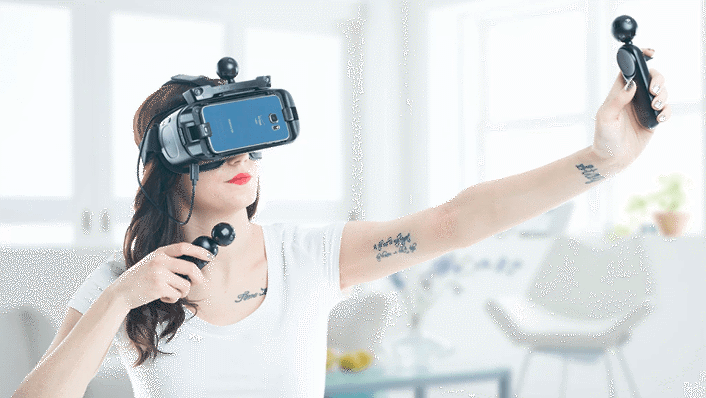 Nolo Project
Moving into the Future
With new patent filings, talent acquisition and the rapid developments in both hardware and software, it's an exciting time in the immersive technology space. From our perspective, immersive learning will not focus on a single technology, but rather a convergence between VR and AR. These developments will join with Artificial Intelligence to create exciting opportunities to revolutionize learning.