Professional Learning
A Teacher's Guide to Finding Your People
October 17, 2018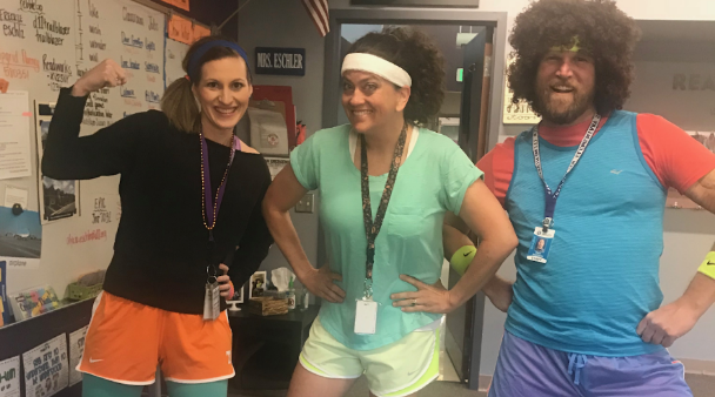 Professional Learning
Professional Learning
Educators are the lead learners in schools. If they are to enable powerful, authentic, deep learning among their students, they need to live that kind of learning and professional culture themselves. When everyone is part of that experiential through-line, that's when next generation learning thrives.
Learn More
Teaching can be an isolating profession. A seasoned teacher shares three ways to get and stay connected with colleagues.
Teaching...this job can be exhausting and draining and make you feel completely alone, even in a room of 28 children. Isolation, unfortunately, exists in teaching. When I started to feel this way, I knew something needed to change, especially because it started so early on in my career. I have now been in this profession for 10 years and along the way, I have found "my people." I would like to share some ways that you can find yours, too.
Get Connected
When I got my first teaching job in public education, I felt lost and, honestly, a little inadequate. The people around me had been teaching for several years and I thought teaching like they taught was best and that's what everyone did. I had ideas but didn't feel like I could share them. I didn't have enough experience; I was too young. If this is you, speak up. Don't be afraid to share your ideas, especially when you know it's what's best for kids.
I still was feeling isolated and knew I needed to find others who felt this same way. I reached out to, at the time, our school district's Personalized Learning Coordinator, Scott Fuller (@TheScottFuller). He had already started mentoring me and then he connected me with a few other teachers in my district who were also pushing innovative ideas in their classrooms. Those connections helped tremendously.
After a while, I finally learned that I did have value to add and that my ideas weren't all that bad. Sometimes it takes looking outside your building for support, and sometimes, all it takes is looking right next door.
Step Out of Your Comfort Zone
Change can be scary, but sometimes, it's inevitable. Four years ago, I made a huge change. I left the school where I had been teaching for five years. I was comfortable and had made so many great connections with the families there, but something was still missing. I knew I needed someone to push my practice and craved to be surrounded with positivity.
After my move, I found myself surrounded by educators who believe the same things I do. We lift each other up. We support each other. And we aren't afraid to give and receive feedback on our teaching practices. Several years ago, our school implemented "Teacher Walks." We identified areas we felt like we needed to grow in our own practice, and then we visited teammates who were rocking those areas. We always made sure to make time to debrief with those colleagues and give each other feedback. This helped out both teachers and really gave us time to reflect on our teaching.
Reaching out and learning from those around you is vital, even if that means asking a question while sneaking a piece of chocolate from their hidden stash.
Utilize Social Media
I have been using Twitter for about seven years. For the first two years, I knew so little about it, my profile stayed as an egg. I started as a lurker, following and reading tweets from people I respected in education. I slowly became more comfortable with it and began sharing pictures of what was happening in my classroom. About five years ago, I discovered the immersive world of Twitter chats. I was quickly blown away by the knowledge and information teachers were freely sharing.
I realized that "my people" could be ones I'd never met from my town or clear across the country. My professional learning community (PLN) has grown by hundreds. Twitter is definitely a place I feel I could go when I need advice, recommendations, or to win a free entry to the SXSW EDU Conference (yep, that actually happened).
If you haven't joined Twitter yet, or if you're still an egg, I urge you to reconsider and look at what you can gain. I would be honored be your first follower (@mrseschler). Find your people!