Why Schools Need to Change
Are High Schools Preparing Students for College and Career?
September 10, 2015
Topics
Personalized Learning
Design Thinking
College & Career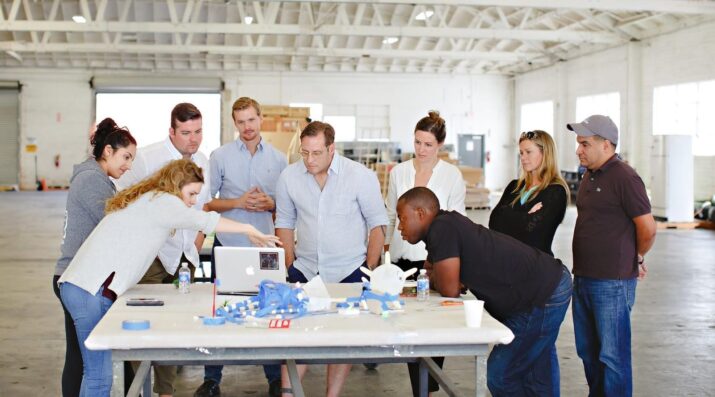 Why Schools Need to Change
Why Schools Need to Change
Today's learners face an uncertain present and a rapidly changing future that demand far different skills and knowledge than were needed in the 20th century. We also know so much more about enabling deep, powerful learning than we ever did before. Our collective future depends on how well young people prepare for the challenges and opportunities of 21st-century life.
Learn More
According to a recent survey of 165,000 college hopefuls, less than half feel that their high schools have them on the right track to set career goals.
If you don't know what your goal is, how will you reach it?
This might sound like a familiar self-help or professional development cliché. But pose this age-old question to most high schoolers, and it's unclear whether many would arrive at an answer without some guidance.
I recall shuffling into my high school advisor's office, staring at the inaugural Beloit College Mindset list taped to her door. At the time I couldn't have articulated my career path beyond a generalized leaning toward a job that involved a lot of writing and communication.
Things are always more straightforward in the rearview mirror.
And as it turns out, I probably wasn't alone. Perhaps even more surprising is the fact that today's students are finding themselves in similar circumstances. According to a recent survey of 165,000 college hopefuls, less than half feel that their high schools have them on the right track to set such goals.
EdWeek shared the poll results in an article titled Students Report Weak Support Systems for College, Career Preparation.
Their responses may lead secondary schools to seek out new ways of providing more robust advising services, if not prompt an overall reform. Less than half of students surveyed (45%) believe they better understand the steps needed to launch their desired careers, with slightly more citing that high school staff have helped them to identify careers that match their skills and interests in the first place.
Navigating a degree program without a sense of where one would like to end up is sort of like driving with a map but no specific destination. You get somewhere, eventually, but probably with a lot of unnecessary turns and detours. As many students have learned, an academic journey lacking direction at this level could wind up being quite an expensive endeavor.
So although the majority of students (87%) indicated a clear desire to go to college, those who were actually using key supports offered by their schools were in the minority. And what topic lay at the very bottom of perceptions about advising? Information about how students can pay for college, with less than a quarter of those surveyed taking advantage of such services. Many likely believe it'd be more helpful to consult a family member, friend, or search engine.
That's not a strong vote of confidence for advising. Yet very real constraints prevent many who serve in advising roles from offering the level of attention needed by each student. (If you have several hundred students, as is the case in some lower-income districts, providing one-on-one advising simply isn't possible!) In student services roles like these that cannot easily be scaled, individualized college and career planning may become a focal point of the next wave of edtech innovations. In higher education, advising and planning services are getting a jumpstart from the recently announced Integrated Planning and Advising for Student Success (iPASS) initiative to implement new systems that allow for holistic monitoring and reporting.
Among NGLC's national network of K-12 grantees, some schools have managed to incorporate Personalized Learning Plans that are attuned to an individual student's interests and aptitudes directly into their curricula. They're starting conversations about academic goal-setting early on, and offering ways in which teachers and parents can plan interventions and better communicate with young students.
For more information and helpful resources, check out this post on Personalized Learning Plans and Learner Profiles.