Reimagining Assessment
Assessment as an On-Ramp for Agency and Personalization
October 9, 2017
Topics
Learner Agency
Change Management
School Culture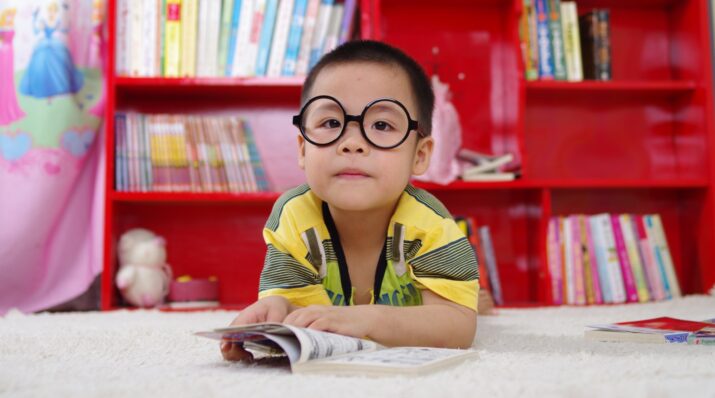 Reimagining Assessment
Reimagining Assessment
Educators are rethinking the purposes, forms, and nature of assessment. Beyond testing mastery of traditional content knowledge—an essential task, but not nearly sufficient—educators are designing assessment for learning as an integral part of the learning process.
Learn More
When reflection, relevance, and real choice become core design principles for assessment, they become powerful on-ramps to student agency and personalized learning.
Whenever I visit a Next Generation Learning Challenges (NGLC) network school, I listen for the original spark that led the founders to explore next gen learning. Often, that first entry point was assessment—or more specifically, the desire to go beyond what they felt were test-driven learning environments. Assessment is one of the most powerful ways of signaling what is valued in schools. With the Assessment for Learning Project (ALP), I'm fortunate to work with 17 teams of educators who are using assessment practices to embed values that are foundational for student agency and personalized learning in their schools and systems.
As a shorthand for some of the most important shifts these educators are making, I use the following questions (asked from a student's perspective):

While our network continues to learn and push deeper into our shared areas of inquiry, there are a few emerging themes that are common across virtually all of the ALP projects: reflection, relevance, and real choice. When these become core design principles for assessment, they can offer powerful on-ramps to move toward student agency and personalized learning.
Self Assessment and Peer Feedback
When students receive rich, actionable feedback from their teachers, it has a huge impact on their learning. But what happens when students are not only receivers, but also givers of feedback? Several ALP teams are exploring this question. At Leadership Public Schools, for example, students routinely give each other feedback through the network's "collective feedback" process, which is now being built into the Gooru platform. Similarly, in Henry County, GA students self-assess their own work then choose who else they'd like feedback from, often selecting another student before asking for feedback from an adult. One of the most interesting insights from these projects is that giving feedback can be as important as receiving feedback. When students are invited to self assess and give feedback to peers, it not only shifts the power dynamic in a classroom, it also helps students understand and internalize the criteria for success. This, in turn, creates an opportunity for deeper and more impactful reflection.
Another crucial insight from this work is that student self assessment and peer feedback requires, and can feed, a classroom culture with the trust and safety students need in order to take risks and make their thinking more visible, earlier in the process. The National Writing Project views a culture of revision as a critical element of excellent writing instruction, and to help deepen this culture they are developing a version of their Using Sources Tool, originally created for teachers, which students use to assess their own work and offer feedback to each other. A team from WestEd doing similar work has found that it is crucial for teachers to experience peer feedback and have opportunities to self assess their practice as well. This not only helps them provide more and better opportunities for student self assessment and peer feedback, but also helps establish a classroom culture that values these reflective practices as part of the daily work of learning.
Badges and Real World Learning
Two ALP projects—Del Lago Academy and a collaboration between Green Dot Public Schools and LRNG—are using student badges as a way to connect learning in school and beyond with students' life and career goals. Green Dot and LRNG are piloting playlists developed with industry partners in Game Design, Money Management, and E-textile Design. At Del Lago Academy teachers and students collaborated with biotech industry partners to create Competency X, a series of badges that reflect the skills and dispositions necessary to do substantive scientific work in internships and entry-level biotech jobs. This co-creation is a powerful way to ensure relevance: students see a direct path between the science they're doing in school and the work that professional scientists do. Some badges are required, but students also have real choice in which badges to pursue, depending on their interests and goals. In order to earn a badge, students collect evidence of their work and must make the case that this evidence meets the badge criteria. Reflection is built directly into the badge criteria, as you can see in this example.
Student-Led Capstones
Educators in Fairfax County Public Schools are inviting students to design their own capstone projects to demonstrate the range of skills and dispositions in the Fairfax County Portrait of a Graduate. Students choose real-world questions that matter to them personally and are important to their communities, and then make a series of real choices in designing an in-depth exploration of these questions. While some form of senior project is a fairly common practice, Fairfax (learning together with 10 other Virginia districts in a "networked improvement community") is seeking to deepen student agency by building in much more reflection and feedback. Teachers have found that in order for these projects to be truly "student led," students need to start flexing their reflective muscles much earlier than 12th grade. This means, for example, starting the practice of capstones much earlier, in elementary school, and building reflection as a daily habit using reflective prompts on Exit Tickets. I've had the pleasure of hearing students discuss these projects—which range from exploring police violence in communities of color to the use of music therapy to treat PTSD in veterans—and the sense of ownership of the learning among these students is palpable and inspiring.
Assessment as an On-Ramp for Agency and Personalization
Reflection, relevance, and choice are longstanding values held by most teachers. What we're seeing in the Assessment for Learning Project is that building these as core design principles for assessment can help embed them more deeply in schools and systems. Our hope is that this will provide new on-ramps for the fundamental shifts in values and beliefs that are necessary to truly put students at the center of the learning process. The practices highlighted above are just some of the many ways that assessment can provide these on-ramps. Have other examples? Please share them with the hashtag #rethinkassessment!