Technology Tools
Blue Sky Thinking from Academic Entrepreneurs
December 18, 2014
Topics
College & Career
Tools for Next Gen Learning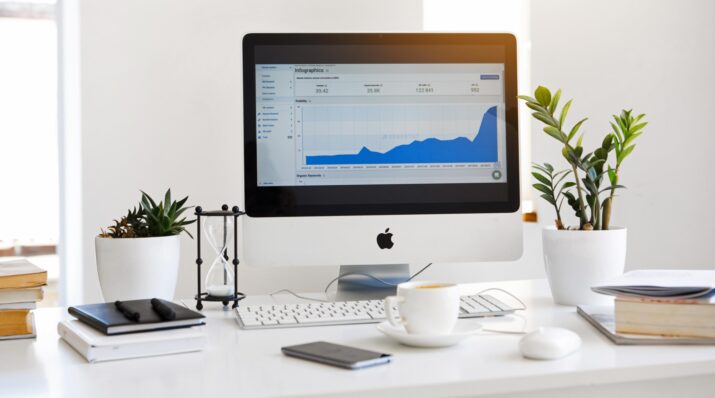 Technology Tools
Technology Tools
Educators often take advantage of educational technologies as they make the shifts in instruction, teacher roles, and learning experiences that next gen learning requires. Technology should not lead the design of learning, but when educators use it to personalize and enrich learning, it has the potential to accelerate mastery of critical content and skills by all students.
Learn More
The concepts recently submitted by Breakthrough Models Academy teams represent some of the best blue-sky thinking in higher education right now. It's not the stuff of dreams, either—many of these projects could really take off with the right support.
Blue skies! What a great holiday gift! Mine came early this year, and I'm not talking about the unseasonably warm and sunny weather we've been experiencing in Seattle.
I'm talking about the Breakthrough Models Academy 2014 cohort projects. The concepts they recently submitted represent some of the best blue-sky thinking in higher education right now, and this year was full of gifts.
It's not the stuff of dreams, either—many of these projects could really take off with the right support. You can check them all out on our website. There, you can read the full narratives, but here's a quick peek: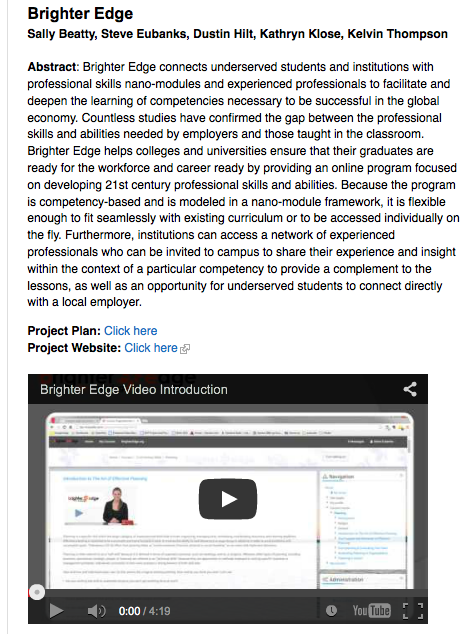 Have a look at Masterly, a platform to crowdsource competencies for emerging competency-based education programs that provides institutions and industries with instant, direct collaboration opportunities.
Check out MyCompletionPath.Org, a website that collects transcripts from college dropouts, evaluates their credits, and matches them with institutions who can help them complete their degrees.
CBE Made Easy imagines a world where adjuncts actually make money (!), uploading and selling directly to institutions teaching materials and learning objects that support competency based education programs.
Sherpa gives us a glimpse of what early alert systems on steroids might be like—integrating health and social media data to provide holistic interventions for both students and instructors, improving both their effectiveness.
El Viaje creates a multi-user game experience that has both a brick and mortar component and an app for access off campus that promotes and encourages behaviors known to increase retention and completion among Hispanic (and all) students.
Brighter Edge imagines a platform for students and instructors to supplement the learning experience with competency-based, nano-modules that teach professional skill development and provide access to mentors.
Look at Story U, a website designed to encourage and build engagement in fully online learning environments by bringing reflective writing into the classroom experience.
Slipstream imagines a connection between K-12 and higher education, with a platform that brings high school graduates who have not enrolled in college onto applied learning projects that give them a jumpstart with college credit and help them see themselves as college material.
The Breakthrough Models Academy is a unique professional development program for current and emerging higher education leaders who will challenge traditional thinking and design of higher education models and lead the way toward next generation business and learning models. 
The cohort meets face-to-face in July, spending a week working in teams and connecting with some of the most exciting thinkers in higher education, on topics ranging from competency-based education to accreditation to business modeling and K-12 linkages. Team members then return to their respective institutions and continue working together virtually, supported by coaches. Final projects like those highlighted here are evaluated and a select few will be presented at the EDUCAUSE Learning Initiative Annual Meeting.  
Learn more about the Breakthrough Models Academy. Applications are available hereand are due February 18.