Technology Tools
BMA teams share breakthrough ideas to revolutionize higher ed
July 21, 2014
Topics
Design Thinking
College & Career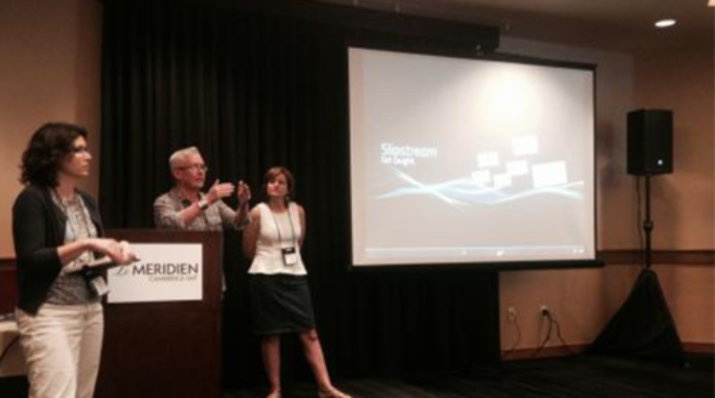 Technology Tools
Technology Tools
Educators often take advantage of educational technologies as they make the shifts in instruction, teacher roles, and learning experiences that next gen learning requires. Technology should not lead the design of learning, but when educators use it to personalize and enrich learning, it has the potential to accelerate mastery of critical content and skills by all students.
Learn More
How can you solve the biggest problems plaguing colleges and universities the world over? From the inside, of course.
The 2014 Breakthrough Models Academy cohort hails from three countries and a variety of both public and private two- and four-year institutions. Participants did not know their teammates prior to arriving in Cambridge. What they all share, however, is a commitment to transforming teaching and learning in postsecondary education.
This past Friday concluded a weeklong program filled with team-building activities, executive coaching, and a speaker lineup of higher ed luminaries from Harvard, MIT, Georgia Tech, and competency-based education pioneers, Southern New Hampshire University.
All of this led to P-Day: Pitch Day. Ten BMA teams carefully honed five-minute pitches in anticipation of feedback on their project ideas and business models. They approached complex problems using skillsets from varied backgrounds as IT managers, learning technology staff, academic deans, and faculty members.
Their presentations proposed new products and services—designed not by entrepreneurs, but rather, by those who encounter such challenges in their day-to-day work.
The results were impressive. Virtual environments, web-based student support dashboards, electronic portals to connect credential-seekers to relevant degrees.* They pitched concepts that would build students' skills, benefit underserved populations, improve retention rates, reduce training costs in the workforce, and strengthen industry ties.
Several teams had already secured domain names. And yes, one team even created a movie trailer.
Entrepreneurs and venture capitalists in the education space should take note: these educators and technologists are highly creative, outside-the-lines thinkers whose familiarity with the sector's endemic problems extends well beyond external speculation.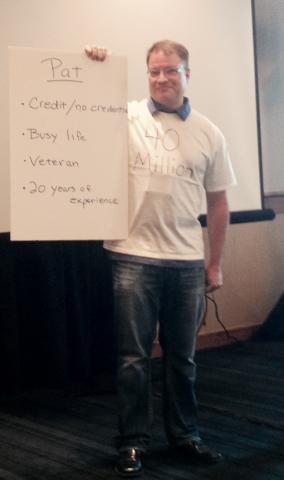 Participants offered comments and criticism to presenters, which will be incorporated in future iterations of their products and services during the next phase of the program.
The face-to-face portion has ended; these exciting projects, however, have only begun. In the months to follow, teams will formalize their ideas and continue to iterate using the crowdsourced feedback from today's pitches.
Most importantly: see how participants described the BMA experience:
*More specificity would give away too much information about these incredible ideas!
**We understand "bloodyripper" to be Aussie slang for "totally awesome!"