Professional Learning
Breakthroughs in Higher Education
December 11, 2014
Topics
Leadership
College & Career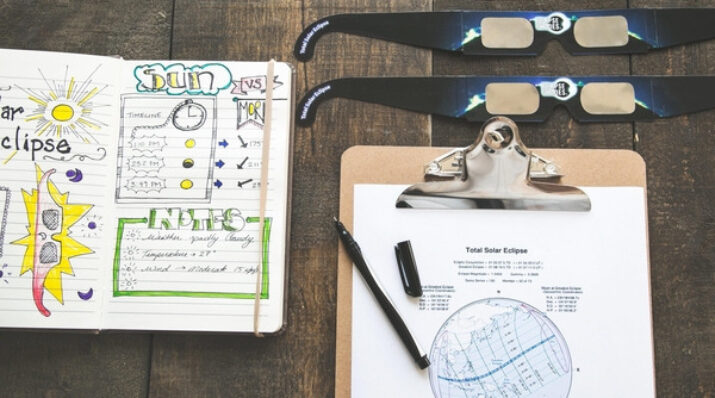 Professional Learning
Professional Learning
Educators are the lead learners in schools. If they are to enable powerful, authentic, deep learning among their students, they need to live that kind of learning and professional culture themselves. When everyone is part of that experiential through-line, that's when next generation learning thrives.
Learn More
Two programs help forward-thinking educators to impact their institutions.
"Be the Change You Wish to See in the World" -Mahatma Ghandi
Call it disruption. Call it progress. Call it innovation.
No matter how it's labeled, real sustainable change begins from within—inside the hallowed halls of academia, and inside the hearts and minds of individuals driving those institutions forward,
NGLC is proud to again offer two annual programs that are breaking down barriers to college completion and student success. The Breakthrough Models Academy and the Breakthrough Models Incubator—for individuals and for institutional teams, respectively—will usher in new cohorts for a yearlong series of virtual and onsite programming, workshops, webinars and more. Alumni become part of a vital global network that is rethinking and redesigning higher education programs and student services.
Applications for both programs are now open. You'll want to act fast, though—the deadline for the Academy is February 18, 2015 and February 4, 2015 for the Incubator.
What is the Breakthrough Models Academy?
Institutional Leaders Fueling the Future of Higher Ed
Forward-thinking institutional leaders and 'rising stars' from across the country tackle big issues like student retention, alternative business models, accessibility, faculty development, and preparing students for roles in a global economy.
The Academy provides exposure to a wide variety of programming that helps participants look at these issues through new lenses like design thinking—a creative, user-centered approach to problem solving pioneered by IDEO and the service blue-printing process.
In teams of four or five, Academy participants spend a week framing their ideas for breakthrough models and then head home to continue working remotely with the support of professional coaches and their new network. Later, the model plans are evaluated by the Academy and other education innovators.
The most exciting projects will be presented at the 2016 EDUCAUSE Learning Initiative Annual Meeting—an event that attracts thousands of faculty members, learning scientists and educational leaders each year—to inspire the teaching and learning community with new approaches to the future of higher education.
What is the Breakthrough Models Incubator?
Executive Teams Strategize and Create Action Plans
Picture it: your leadership team and three days of uninterrupted meetings to get things done. At the Incubator, we guard your time and ensure that each team's top leaders—including the provost, chief financial officer, chief information officer and a faculty representative among others—have the opportunity to focus together on just one thing. For 2015, that one thing will be a new competency-based degree program. Like the NGLC Breakthrough Models Academy, Incubator teams will take new approaches to thinking about the both their institution's education and business models as they craft their new degree sequence program. 
The Class of 2014
Nine leadership teams together to accelerate development of their plans for competency-based education (CBE) models that will lift off in early 2015. 
Our 2014 cohort included institutions from across the country from alternative colleges to community colleges, to state system four-year public institutions. Check out the full 2014 cohort, and learn more about their exciting projects.
Design Thinking + Disruption
Design thinking is a prominent feature of the program, and groups are provided a new lens for examining business models from financial consulting experts rpkGROUP. As with the Academy, the Incubator will bring teams into contact with some of education's leaders in innovation, including Paul LeBlanc of Southern New Hampshire University and the architect of University of Wisconsin's program, David Schejbal.
Upon returning to campus, Incubator teams will take the basic framework they've assembled and work out remaining details with continued virtual support from EDUCAUSE. Each team will have the opportunity to participate in flipped classroom-style webinars and will have coaching support to help them create launch-ready plans for review and feedback in January 2016. The goal? Launching new models ready for student enrollment as early as spring 2016.
Interested in Joining Next Year's Cohort?
If your institution is ready to go beyond business as usual and would like to know more about the 2016 Incubator, download the application materials here and join us for the pre-application webinar on January 6, 2015. Register for the webinar here.
If you (or one of your employees) possess leadership potential and innovative qualities, consider an application to the Breakthrough Models Academy; register for the pre-application webinar on January 27.