New Designs for School
Calling for a 'Soup to Nuts' Approach to Competency-Based Education
September 16, 2016
Topics
Competency-based Education
College & Career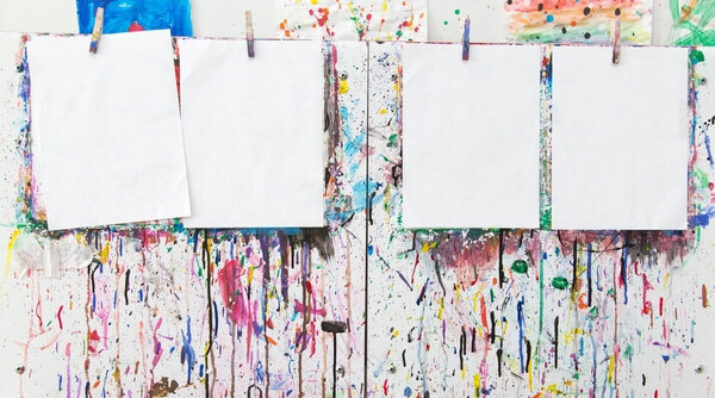 New Designs for School
New Designs for School
We've all had the experience of truly purposeful, authentic learning and know how valuable it is. Educators are taking the best of what we know about learning, student support, effective instruction, and interpersonal skill-building to completely reimagine schools so that students experience that kind of purposeful learning all day, every day.
Learn More
Is there a better approach to developing Competency-Based Education programs than the 'DIY' path many colleges and universities take? This post explores what that might involve.
Competency-Based Education: How heavy is the 'true lift'?
Competency-Based education (CBE) has been a popular topic of conversation within higher education, including the interesting projects that are ongoing in my current state of Texas. For the past couple of years, I've been interested in the potential that CBE holds for higher education. I have channeled this interest into one of my current projects.
Specifically, I'm working with my institution to build our first CBE certificate in Teller Operations. We've worked closely with Fort Worth area bankers to identify the necessary competencies for mastery that will help increase the number of individuals who can serve as bank tellers.
I have been envious of institutions that have been able to move forward with their CBE efforts at a quick pace. Capella's Flexpath program, Northern Arizona University's Personalized Learning Programs, and Southern New Hampshire's College for America have been on my radar, but I've also wondered if such initiatives simply reflected the DNA of their institutions' leadership—more specifically, their presidents.
For community colleges, the Obama Administration provided $2 billion to fund the Trade Adjustment Assistance Community College and Career Training (TAACCCT) grants in 2010 for a period of four years. For example, schools such as Austin Community College and Sinclair Community College used some of these funds to work with Western Governors University to adopt and adapt their approaches to CBE programs. Like many others, my institution lacks grant funding to support our CBE efforts, and such programs are foreign to our institution. The latter point is especially salient given that our institution has not offered banking courses in its recent past; as a result, building new courses and then trying to make them CBE-focused is a 'heavy lift' for my institution.

DIY CBE
I think many institutions are similar to mine in that they're trying to adopt a do-it-yourself approach to creating their initial CBE pathways. We begin by taking a leap of faith and adopt a "there is no spoon" mantra from the Matrix movie to combat the anxiety we have about the work to come within any new project.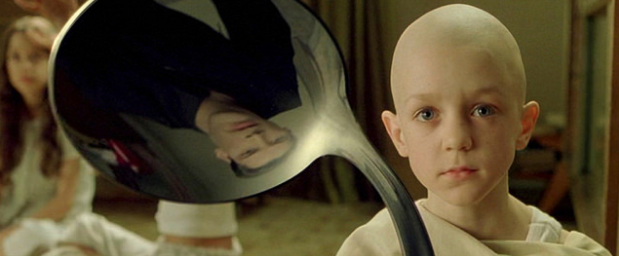 (If something doesn't actually exist yet, the typical rules don't apply.)
We then shift toward learning from our peers who are actually doing the work we aspire to do ourselves. We attend conferences, workshops, and read many different articles to find common themes that will help us identify the best ways to create a strategic plan for our innovative project.
CBE: A 'Soups to Nuts' Collaborative
If so many of us are interested in CBE, can't there be a more efficient way to help institutions advance from a stage of initial interest to an active (and hopefully thriving) program?
Various resources exist to help an institution with their initial CBE planning:
However, I believe we need an ongoing, collaborative approach to guide our design and development efforts. Specifically, I think we still need a "one-stop-shop" community site that allows institutions to post and share the competencies of their CBE programs as well as examples of instructional content, assignments, and assessments that align with them. Such content will help remove the mystique behind emerging CBE programs.

This kind of information also has the potential to help reduce the inherent gaps between initial interest in a CBE program and its eventual launch. In addition, if we can agree to use a common set of competencies for programs we share, we can help to ensure that degree transfers between institutions are frictionless for our students.
This effort definitely requires coordination and collaboration. But if the end game is to help our students, what the heck are we waiting for? Perhaps we're all still too busy trying to implement our CBE initiatives to work together for the common good. Perhaps we are also trying to protect our intellectual property.
In a future blog post, I will describe an evolving, intentional effort in Texas to break down our CBE silos and work toward mutual wins in this area. Until then, let's remember that we can do more to help each other with the 'heavy lift' known as CBE.