Enabling Change
Collaborative Course Design with OER in the Kaleidoscope Open Course Initiative
April 2, 2013
Topics
College & Career
Tools for Next Gen Learning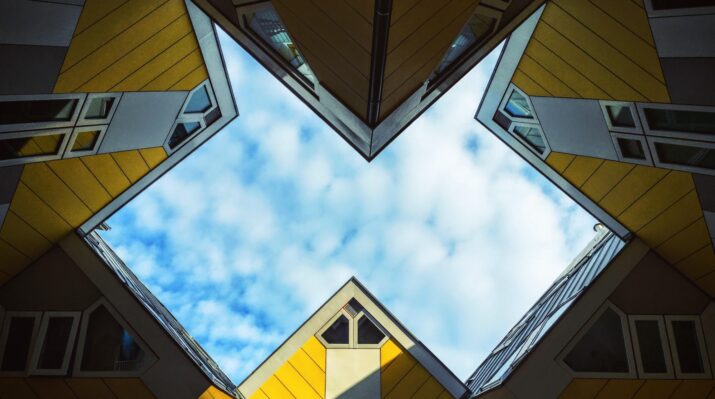 Enabling Change
Enabling Change
Next generation learning is all about everyone in the system—from students through teachers to policymakers—taking charge of their own learning, development, and work. That doesn't happen by forcing change through mandates and compliance. It happens by creating the environment and the equity of opportunity for everyone in the system to do their best possible work.
Learn More
Three aspects of collaborative course design made a difference in the success of the Kaleidoscope Open Course Initiative, now Lumen Learning, 
It's been almost two years since the Kaleidoscope Open Course Initiative received our first NGLC grant. We have now completed phase 1 of our project with some success and, late in 2012, secured a follow-on grant for phase 2. Working through our challenges at this juncture, we are pleased with what we've learned so far – but are also aware that much more remains to be learned.
The Kaleidoscope Open Course Initiative is using open educational resources (OER) to improve the success of at-risk students. Our approach is to create and adopt course designs for high-enrollment courses collaboratively, across multiple institutions, using only OER. Where possible, we strive to use the best of existing OER rather than duplicating past efforts by creating new materials. Our belief is that OER are a powerful tool to:
eliminate textbook costs as a barrier to student success,
improve course designs and materials based on student learning results, and
create a collaborative community that will share learning and investments to support and sustain this change.
The project centers on a collaborative process for OER-based course design that has shown impressive results. We are using the term "course design" to describe a complete set of materials, tools, documents and assessments needed to effectively deliver the course. Think of the course design as a tailored textbook replacement package exclusively comprised of OER.
As one example, faculty members from Santa Ana College in California and Tompkins Cortland Community College in New York jointly designed a developmental math course design using the materials and math lab created by Washington State's Open Course Library project. The faculty saw the percentage of students completing the course with a grade of C or better double. The team at Mercy College, a four-year private college in New York, built on this work by adopting the same materials, but testing new delivery approaches. The results were similar with double-digit improvements in student success.
There are many aspects of the collaborative course design process that seem to make a difference, and here I will highlight a few.
Multiple institutions participate in the development of each course design. Back in the days when we were writing the grant (when we didn't yet realize that we didn't know what we were doing), we proposed distinct "developer" and "adopter" roles in course design. Specifically, at least two faculty members from two partner institutions would develop the course design ("developers"), and at least one additional faculty member who had not been involved in development would adopt the course design ("adopter").

We quickly learned that this is not only off-putting terminology, it is also inaccurate. As new faculty joined the initial development team, the "adopter" role proved inadequate as a concept. Each new team member brought perspectives, materials and expertise that improved the course designs for everyone. We now focus on expanding the collaboration team, rather than relegating individuals who have much to contribute to an adopter role.
All course design work begins from the student learning outcomes. Practically, by starting with student outcomes, we eliminate time-consuming curriculum review processes and debates and instead focus on how best to achieve the outcomes.Pedagogically, we are able to focus on what learning the outcomes require and how we will assess achievement of the outcomes. This outcomes-based approach has allowed us to map modules to each institution's outcomes, creating course designs that align with local curriculum while still supporting national collaboration.
While faculty members are using assessments for grading, the project is using assessments to measure and improve the effectiveness of the course designs. Many faculty members are using common open assessments that they have developed collaboratively. This allows the faculty teams to share aggregated assessment results and identify together where students are struggling.

The emphasis on continuous improvement of course designs and materials requires a paradigm shift for most faculty members. Those who are accustomed to commercial course materials that carry traditional copyright restrictions experience new freedom as they are able to revise and remix materials, redistribute them to peers, and freely reuse the work of others.

Today the teams are identifying course improvements in a somewhat qualitative, anecdotal way. In the next phase of the project we will improve the quality of the formative assessments in the courses and create a structure for more systematic, data-driven evaluation of the course designs.

"How?" you ask.

You may not be surprised to hear that we don't yet have all of the answers. With the funding for phase 2 secured, we now have to figure out what we're doing. Again.
If you are interested in joining our learning process, please let me know. Contact me at kim@lumenlearning.com.