Enabling Change
Designing and Implementing a Transformed Advising Model at Austin Community College
June 20, 2016
Topics
Social-Emotional Learning
Student Success
College & Career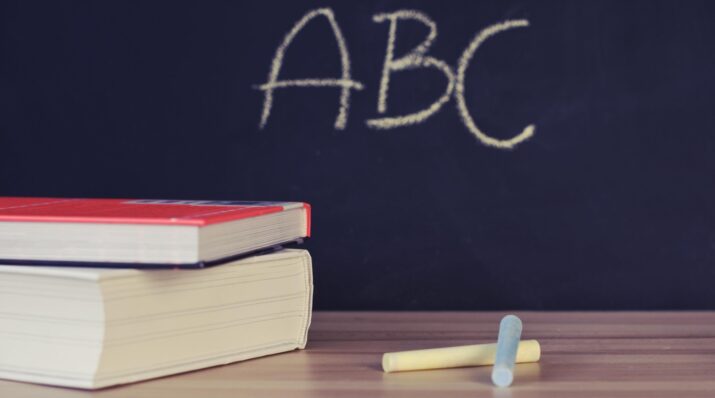 Enabling Change
Enabling Change
Next generation learning is all about everyone in the system—from students through teachers to policymakers—taking charge of their own learning, development, and work. That doesn't happen by forcing change through mandates and compliance. It happens by creating the environment and the equity of opportunity for everyone in the system to do their best possible work.
Learn More
When Austin Community College shifted its all-paper advising process to a long-term degree planning tool for advisors and counselors to use with students, student persistence increased.
Katie Sanders received the Student Presidential Achievement Award from Austin Community College for 2016. At graduation she spoke about her struggle after dropping out of high school, not believing she could go to college, and trying to raise five children. Katie commented that Civitas Learning's Degree Map™ program, first used by Austin Community College, one of Civitas Learning's founding partners, helped her stay on the pathway to graduate.
Moving Away from Paper-based Planning One Semester at a Time
With support from an iPASS grant, Austin Community College began work to change an all-paper advising process in 2011. Advising often consisted of advisors spending more time trying to find information in a database and other software applications than they did helping students explore their hopes and dreams. Hand-written advising plans were given to students and generally no more than one semester was planned. No one realized the massive effort that would be required to bring a decades-old database up to the standards needed to serve data up to 45,000 students on a daily basis.
Initial meetings involved multi-disciplinary teams from ACC, including President and CEO Richard Rhodes, Vice President of Student Services Virginia Fraire, advisors, counselors, and representatives from Admissions and IT, along with Civitas Learning data engineers, designers, and data scientists. The team conducted an ethnographic study with Civitas Learning staff observing more than 200 hours of ACC student-advisor sessions. This enabled the team to best understand ways to enhance the mechanics of advising and gain greater efficiencies.
Change is not easy and being a "beta" school meant working through implementation. As we read in Our Iceberg is Melting, there are "NoNo"s in every organization and building momentum takes a collaborative effort. When ACC originally rolled out Degree Map, it was available only to advisors and counselors and adoption was optional. "We did not want to force this change," said Fraire. "We began hosting training sessions and invited counselors and advisors to view a demo and provide us with input. Once they saw the intuitive nature of the interface, they were very interested."
Within 60 days of the campus-wide ad¬vising and counselor rollout, ACC had broad adoption by advisors and counselors. ACC began to see a change in the advising experience.
On Track to Success
As a Student Services Dean, one of my responsibilities is to investigate alleged advising errors. Since Degree Map has been implemented, the number of errors has been significantly reduced. Also, like Katie, many other students report that having a clear user-friendly graphical degree plan helps keep students on track.
Advisors have consistently asked for one integrated system to use to advise, document, provide resources, and create plans for students. Degree Map  was a giant step forward toward this goal. One student shared that she enjoyed using Degree Map because it had gaming-like features: she could see at a glance where she was in her path and it made exploring her choices fun, rather than a burden filled with catalogs and papers.
In April 2015, Civitas Learning conducted a study of the Degree Map pilot. Civitas Learning created pilot and control groups through prediction-based propensity score matching—one of the most rigorous standards to minimize selection bias in understanding the efficacy of a learning technology or intervention—to look at the impact of the use of Degree Map on student persistence at ACC. The study looked at more than 35,000 matched pairs of students over the course of three terms—from Fall 2013 to Fall 2014.
The results revealed that students who used Degree Map to track their degree progress, plan courses, and evaluate degree options showed a 2.42 percent increase in persistence over similar students who did not use Degree Map. The study further examined the impact of the frequency at which students used Degree Map (dosage effect) and if they stayed true to the plans they developed using the app (fidelity-to-plan). It found that students who used Degree Map two or more times to plan their courses showed a 3.3 percent increase in persistence, increasing to 7.3 percent when used five or more times compared to similar students who did not use Degree map. ACC's long-term goal is to create an advising system so holistic that it not only tracks a student through the academic enrollment and matriculation process, but it also maps out career choices, the availability (and median salary) of potential jobs based on a student's degree choice, as well as the ability of a student's credits to transfer to another institution. The system would also map to the student's "financial portfolio" in order to bring together academic and career conversations.
"Degree Map gives students their data—their progress, their projected costs, and time to completion. They have a right to this information," Dr. Fraire said.
To learn more about ACC Degree Map, watch this "Slow Jam the News" video à la The Tonight Show's Jimmy Fallon: