Professional Learning
Dispatches from the Field: Big Ideas Fest
December 7, 2012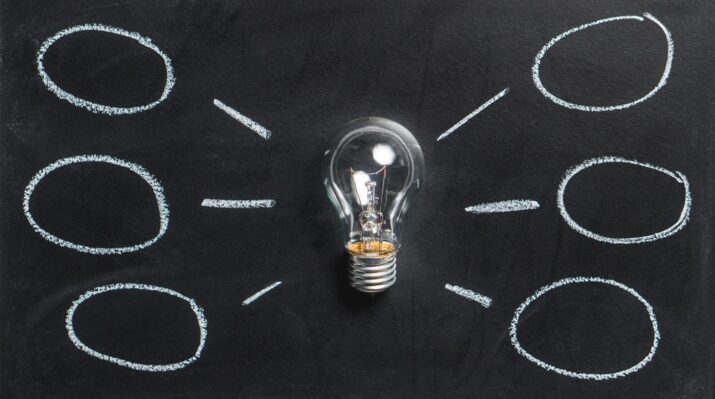 Professional Learning
Professional Learning
Educators are the lead learners in schools. If they are to enable powerful, authentic, deep learning among their students, they need to live that kind of learning and professional culture themselves. When everyone is part of that experiential through-line, that's when next generation learning thrives.
Learn More
This week, NGLC staff headed west to attend Big Ideas Fest, an annual gathering of teachers, policymakers, funders, and researchers dedicated to surfacing "big ideas" in education.
This week, NGLC staff headed west to attend Big Ideas Fest, an annual gathering of teachers, policymakers, funders, and researchers dedicated to surfacing "big ideas" in education. After three days of networking, we left inspired, refreshed, and excited that so many of the big ideas our grantees are implementing are truly pushing the boundaries of education reform.
The big themes we overheard?
Personalization. Countless presenters and discussions centered on the need for greater personalization in education. From tools that allow students to personalize their search for content to the need to personalize HIV education videos to the unique culture and norms of the recipients, there was general disdain for a "one size fits all" approach to education and content.
Technology = friend or foe? Few participants disagreed that technology will be a force for change in education. Karen Cator kicked off the event on Sunday evening by detailing why we're reaching a critical moment when technology will allow us to foster the personalization, transparency, and interactivity that we've been seeking. Countless presenters showed how technology can be harnessed to empower students, foster creativity, and rapidly share content.

But we were struck by the degree to which technology is regarded as having as much risk as reward. In discussions and conversations, teachers lamented technology approaches that feel impersonal or are designed to "prototype" the experience. But several speakers also highlighted that technology's biggest promise may lie in creating consistent solutions that can scale or in providing high-quality content that can be used in areas where teachers lack mastery.
Active Learning: Not a new theme in education, certainly. Rather, we were inspired by the richly varied approaches to active learning that we saw (or heard about) at the conference. After listening to their ideas and their successes, it was hard to resist the urge to sign up as students, ourselves. Speakers described learning about engineering through the construction of cardboard arcades and learning about sustainability and business by growing and selling produce. A few projects worth a click:

Caine's Arcade
Black Girls Code
Green Bronx Machine
Smarthistory
MusicianCorps
We were particularly keen to learn more about the experience of innovators participating in Big Ideas Fest Beta. Each year, the conference groups attendees into "action collabs" to design potential solutions to some of education's most vexing challenges. Last year, for the first time, funders stepped in to offer grants to three projects to try to prototype and pilot their innovations.
Like many of our NGLC grantees, these teams were filled with teachers, faculty members, and other ed reformers who are deep in the education field but lack formal business training or entrepreneurship experience. They voiced the same challenges that we hear from time to time at grantee convenings. For example:
Consumer ≠ Entrepreneur: No doubt, teachers generally understand the types of tools and content that they need in the classroom. But actually creating and bringing those tools to life? That requires a special skill set and a new vocabulary that can seem foreign to those outside the entrepreneurial space. What's the right business plan? The right approach to intellectual property? How many pilots does it take to show success? As more educators step into the entrepreneurial space, it's important to equip them with the tools and support they need to understand the space (or with partners who understand it already)
Likewise, student  ≠ teacher. Khalid Smith from Startup Weekend delivered a great talk about their work bringing together collaborative teams to launch new ideas for education. He noted that many innovators believe they understand education simply because they've experienced it. However, the education space has its own nomenclature, rules, and culture. He stressed that teachers and innovators must work hand in hand. 
For more about Big Ideas Fest, scan the Twitter feed from the event or review resources on the conference website.