New Designs for School
Diving into Project-Based Learning
February 17, 2017
Topics
Project-based Learning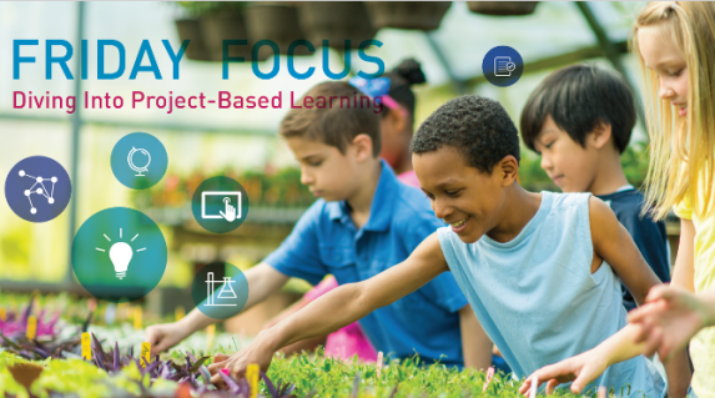 New Designs for School
New Designs for School
We've all had the experience of truly purposeful, authentic learning and know how valuable it is. Educators are taking the best of what we know about learning, student support, effective instruction, and interpersonal skill-building to completely reimagine schools so that students experience that kind of purposeful learning all day, every day.
Learn More
Practitioner's Guide to Next Gen Learning

Ways to apply project-based learning in your classroom to help make learning deeper, more authentic, relevant, and personal.

In Theory
"Projects make the world go 'round. For almost any endeavor—whether it's launching a space shuttle, designing a marketing campaign, conducting a trial, or staging an art exhibit—you can find an interdisciplinary team working together to make it happen."
—Suzie Boss, Edutopia
Project-based learning (PBL) is by no means a new instructional methodology, but it is certainly having a resurgence and for good reason: it marries the art of doing and inquiring with relevancy and performance, all of which requires students to apply and use their whole brains and spirits—a goal all educators and schools want. In Work That Matters: The Teacher's Guide to Project-Based Learning, the authors define PBL as "students designing, planning, and carrying out an extended project that produces a publicly-exhibited output such as a product, publication, or presentation," which has roots in problems, challenges, or essentials questions.
Buck Institute for Education (BIE), a national leader in helping schools implement PBL, explains that when designed and used effectively, PBL has many benefits including sustained inquiry and investigation (which helps learners remember and absorb knowledge in a much deeper way) and authenticity (which inherently boosts engagement since what students are working on has meaning and purpose beyond the classroom walls)—and it's empowering, especially when students are solving problems or digging deep into questions they really want to understand. (Read more about what BIE has to say about why PBL is effective at deepening learning.)
And to top it all off, Grace Belfiore, one of the lead researchers behind NGLC's MyWays framework, explains that learning is sticky, durable, and transferable when there's an integration between content knowledge and real-world authenticity—and well-designed PBL can help accomplish this. (But it can be challenging to do it well, says Belfiore. Read more about why.)
Evidence Base
Since PBL is not a new approach, there are dozens of studies looking at its impact across multiple cohorts, environments, and students. See some highlights below and also check out BIE's thorough library of research behind PBL for more information.
"Project-Based Instruction: A Review of the Literature on Effectiveness," published in Rivier Academic Journal, reviews a decade's worth of research analyzing the effectiveness of PBL across a range of environments, showing that PBL has "positive outcomes including increases in level of student engagement, heightened interest in content, more robust development of problem-solving strategies, and greater depth of learning and transfer of skills to new situations."
When you start wading through studies on PBL, one interesting question that pops up is how we can understand the research behind PBL when projects are often implemented in such different ways and at a range of depths and rigor. "When Is PBL More Effective? A Meta-Synthesis of Meta-Analyses Comparing PBL to Conventional Classrooms," published in 2000 in the Interdisciplinary Journal of Problem-Based Learning, works to unpack that. The researchers made many interesting discoveries, but the big takeaway is that PBL is "significantly more effective than traditional instruction...to promote long-term retention of knowledge and skills."
Instructional Move in Practice
#Agency lives in real roles: inventor, artist, scientist. #PBL enables students to take those on.
—Grace Belfiore, NGLC #PBL Twitter Chat
Incubator School
Los Angeles, California
"For us the essence of entrepreneurship is making an impact on the world," explains the Incubator School. At this school, the mission is to help young innovators "thrive in a changing world full of knotty problems that need their solving skills," and projects play a big part for these "start-up students." Learners participate in impact projects looking through three lenses: opportunity thinking, scale, and metrics. Check out their toolkit to understand more of how projects come to life.
Two Rivers Public Charter School
Washington, D.C.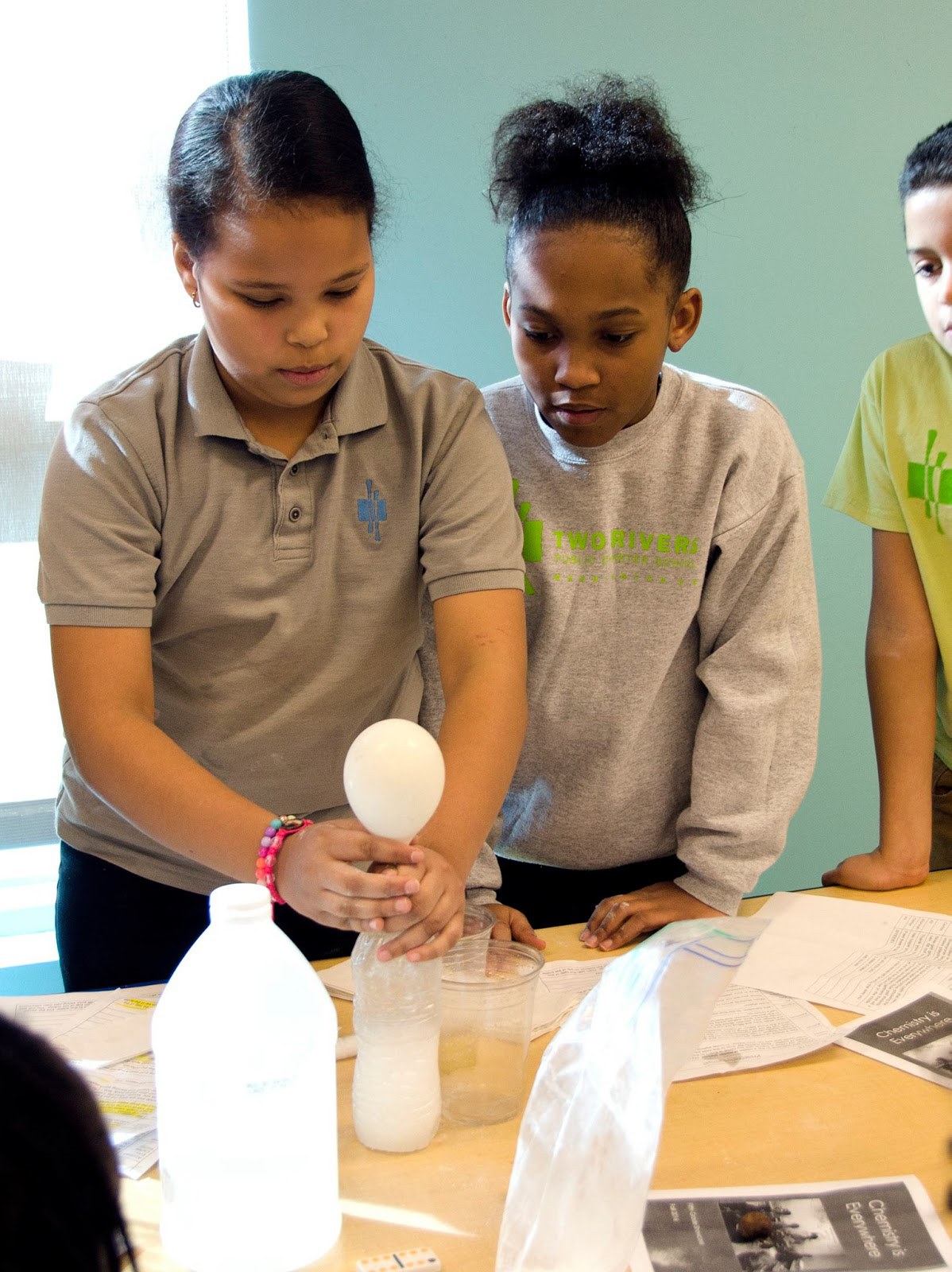 "Project-based learning means not just doing the drill, but actually playing the game," noted Jeff Heyck-Williams, Two Rivers Public Charter Schools' director of curriculum and instruction, during a Twitter chat we hosted last year on PBL. As an EL school (formerly called Expeditionary Learning), Two Rivers uses hands-on, project-based approach called "expeditions" to create deeper learning experiences for students. Explore how Two Rivers is thinking and making sense of what they are learning in running their schools through Learn with Two Rivers.
High Tech High
San Diego, California
One of the most well-known around when it comes to PBL, High Tech High's collection of student projects is a terrific starting place for seeing a range of projects and how PBL deepens learning for students in so many ways. Take time to check out the full library of projects and watch the Teaching Channel video below on how one teacher's passion for building transformed into a class study of tiny homes and the global impact of our individual footprint.
Additional Resources on Project-Based Learning
Exhibition, critique, and multiple drafts are the most important elements to successful projects. Read more about how to do it on pages 24–31 of Work That Matters: The Teacher's Guide to Project-Based Learning and see examples of projects.
"How Project-Based Learning Can Support Student Agency" is an NGLC blog highlighting the various ways grantees use PBL to create learning environments where students drive the experience and make choices and decisions for their own learning.
An Ethic of Excellence: Building a Culture of Craftsmanship with Students documents veteran teacher Ron Berger's insights into what it takes to develop "an ethic of excellence" in academics, character, creativity, and arts gleaned from 25 years of classroom experience. He notes that projects play a role in creating this ethic.
Project H, a cool organization based in California, focuses on using "the power of creativity, design, and hands-on building to amplify the raw brilliance of youth, transform communities, and improve K–12 public education from within." Projects are at the heart of the work these kids and teams do as they roll up their sleeves and leverage creativity as a way to learn about themselves and their world—good fodder for what might work in your own school.
---
The team and I would like to extend special thanks to Nicole Falcone of 2Revolutions for her help in putting together this edition.