Professional Learning
Dreaming of an 11-Star Experience to Build a 7-Star Experience
September 20, 2018
Topics
Design Thinking
Change Management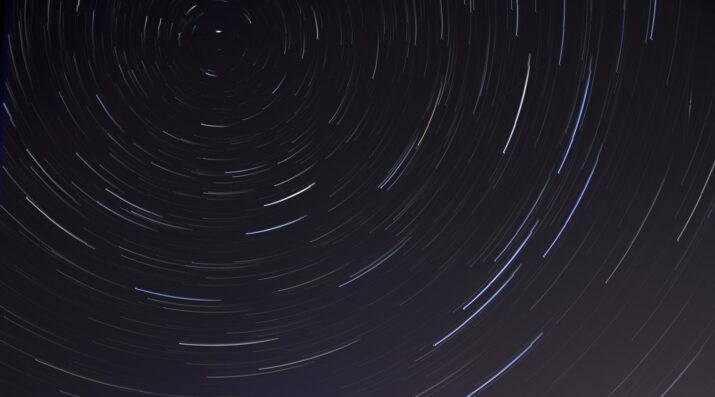 Professional Learning
Professional Learning
Educators are the lead learners in schools. If they are to enable powerful, authentic, deep learning among their students, they need to live that kind of learning and professional culture themselves. When everyone is part of that experiential through-line, that's when next generation learning thrives.
Learn More
What kind of school learning environments and experiences would be so compelling that everyone who was a part of it wouldn't just enjoy it, but be compelled to tell others about the experience?
What kind of school learning environments and experiences would be so compelling that everyone who was a part of it wouldn't just enjoy it, but be compelled to tell others about the experience? The leadership of Chicago International Charter School (CICS) CICS Bucktown and CICS Prairie, managed by Distinctive Schools, met during the summer to dream about what this could be like for their schools.
The activity was inspired by one conducted by Airbnb. In an episode of the podcast Masters of Scale, Airbnb co-founder and CEO Brian Chesky explained an activity that helped his team brainstorm new ideas. Airbnb takes a unique approach toward lodging. Part of the "sharing economy," Airbnb offers you someone's home as a place to stay instead of a hotel, so the team imagined what kind of an experience would lead to a one-star review (e.g., the host is not there and never shows up) and a three-star review (such as the host shows up 20 minutes late), to a five-star review (such as the host is there and lets the customer in). They then went further to imagine what a six-star review would be, all of the way to an 11-star review (you show up to the Airbnb and the host surprises you with tickets to space&mdashcourtesy of Elon Musk!)
"The point of the the process is that maybe 9, 10, 11 are not feasible," Chesky explains in the interview. "But if you go through the crazy exercise of 'keep going,' there's some sweet spot between they showed up and they opened the door and I went to space. That's the sweet spot. You have to almost design the extreme to come backwards."
Mirroring Airbnb's activity, the school leadership teams went through the exercise to brainstorm what a one- to 11-star student experience at their schools would look like. On the extreme high end, there were rooms filled with puppies and kittens to help students relax along with access to the top experts in their fields giving master classes to students. Naturally, constraints like funding and building codes prevent implementation of some of the extreme ideas! However, concepts such as tailored pathways for students, more relevant hands-on projects, and daily one-on-one touchpoints seem more doable.
Modeling the Innovation Process to Create Builders
The ideas that the school leadership generated during the summer, however, was just practice. Distinctive Schools President Scott Frauenheim and I led this summer workshop. In addition, CICS West Belden Principal Colleen Collins and former principal of CICS Irving Park and now Executive Director of Partnerships Karin Breo helped facilitate as school leaders who had previously led whole school transformation. In this train-the-trainer model, the leaders were able to experience what emotions teachers would feel when they replicated the experience for their school teams.
The leadership came up with strong ideas during their brainstorms. But as Collins notes, "Everyone needs to feel that they're part of the pilot." Next Generation Learning Challenges Director Andy Calkins built on this point in a previous column, stating that for people to feel invested, they need to feel like they are builders, not renters. In other words, stakeholders need to feel like they are making a genuine contribution and not just checking items off of a list.
For this summer experience, innovation was more rooted in the process than in the products. The leadership could have taken the ideas from the summer brainstorming and mandated their implementations. A better alternative to replicate the process would position teachers as the ones generating the ideas, as this would lead to more investment since they're building, not renting.
Creating Transformation through Schoolwide Design Anchors
In order to develop a 'builder' mentality, the entire school needs to have design anchors that all members of the team have input on and can work toward. For example, CICS Irving Park's staff came up with the following design anchors:
Awesome powerful community
Dynamic mindset
High expectations
All pilot programs and initiatives could be traced back to these anchors. In addition, they are accessible enough for anyone to build off of, whether they're a first-year teacher or a master veteran teacher. While CICS Bucktown and CICS Prairie had implemented pilot programs and initiatives for individual classrooms and grade levels, without design anchors, they felt more like outliers rather than part of a cohesive strategy. Collectively building these design anchors as a team means that pilot programs and initiatives are connected to a greater 'why' rather than appearing haphazard.
In addition to setting up the schools for a year of innovation and transformation, these sessions can also invigorate educators as they start a new school year. "As a school leader, you tend to get bogged down with meetings about numbers, results, data, high stakes testing, et cetera," said Assistant Principal Sophia Halkias of CICS Bucktown. "This process was a breath of fresh air to me&mdashwhere leaders and teachers were given the space to think creatively, dream big, and set some innovative and inspired thinking into motion all for the sake of creating the best school experience possible for our kids. It reminded me of why I got into education in the first place."