New Designs for School
Five Essential Systems of Student Support: Trusting the Past to Get to the Future
November 17, 2021
Topics
Social-Emotional Learning
School Culture
Staffing
Curriculum & Instruction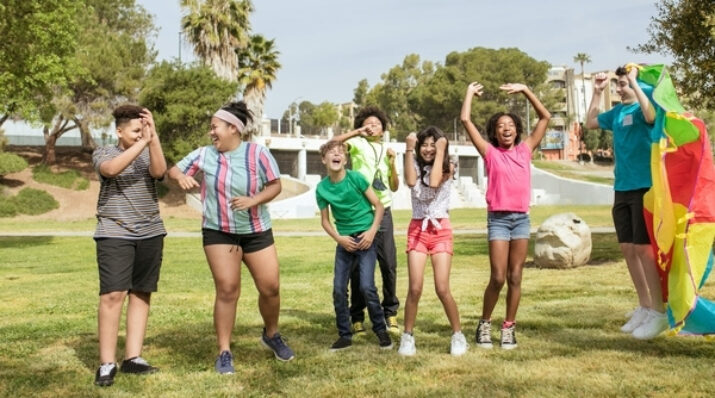 New Designs for School
New Designs for School
We've all had the experience of truly purposeful, authentic learning and know how valuable it is. Educators are taking the best of what we know about learning, student support, effective instruction, and interpersonal skill-building to completely reimagine schools so that students experience that kind of purposeful learning all day, every day.
Learn More
While we innovate toward a new K-12 education model, we can use five time-tested strategies now to strengthen the social-emotional, teacher-to-student relationships that are key to success.
The COVID-19 pandemic pushed educators to think differently about what the core learning experience could be. These adaptations were part of a continued movement to rethink the current model of education, allowing us to move beyond the factory model of fixed time and student sorting that define the bulk of K-12 systems. I documented some of that journey last spring. The factory model has been hard to shake despite a deep desire by many educators to rethink and reshape the everyday learning experiences for our students. Structures that seemingly only accelerate those students who are most academically prepared have been hard to dismantle.
We absolutely know that students need to feel safe, connected, and supported while at school especially in high stress and high poverty communities. While we innovate around what a new K-12 model might look like, I would argue that we have a set of time tested strategies that will serve to strengthen the social-emotional, teacher-to-student relationships that are key to success.
I have come to believe that these five systems of support are essential for building a positive school culture, connecting deeply with students and families, and giving any new model of school a better chance at setting down roots. Each of these put students at the center and give students a much greater opportunity to be heard and seen.
Looping
Advisory
Student-Led Conferences
Teaming
Movement and Outside Time
1. Looping
Looping is the idea that a teacher stays with a certain group of students over time. The teacher loops with the students over multiple grades. My most powerful teaching experience was looping with an amazing group of 6th, 7th, and 8th grade students. I knew them and their families intimately well. I did not have to start fresh each year with the time-consuming work of building culture, developing relationships, and assessing academic levels. More in fashion in past decades, looping is needed more than ever to maintain connection, relationship, and support for our students.
2. Advisory
Every student deserves some type of advisor on campus who knows him/her/them intimately. Advisory is a smaller, more personalized setting where a caring educator (not always a teacher) is given space and time to learn more about a small set of students. Done well, advisory can provide students a safe space to talk and debrief and a place to receive some extra motivation to perform well academically. The advisor can serve as the parent connector who can be the first line of communication to the home, developing a more personalized relationship with a parent or guardian. As a middle school principal, advisory was a game changer, helping break down the large comprehensive middle school into smaller more caring spaces with a set of dedicated educators such as counselors, community workers, principals, and more.
3. Student-Led Conferences
Student-led conferences turn the typical report card process on its head. Students take charge of their learning and lead the conference for their parents or a guardian. They articulate their learning, sharing places of success and struggle. They prepare the conference and share their goals and their progress to goals academically, socially, and emotionally. Students are no longer a passive object as the "adults" talk. They become more invested in school and in their work. Parents no longer have to navigate a massive open school night waiting in a line to see a teacher for just a few quick minutes. Every conference is personalized with a specific invitation crafted and owned by the student. As a principal, I will never forget the huge exhale we took as a school community, no longer needing to guess how many parents would show up for report card night.
4. Teaming
Teaming is the structure by which a set of teachers share a group of students. Instead of a system where the English teacher has one group of students while the History teacher has another group, the core set of teachers share a core set of students. This enables four to five teachers to deeply collaborate around and support this group of students. Teachers can share information and strategies about what is working and not working for a particular student, be on the same page when connecting with parents, and build interdisciplinary units that tie subjects together. Many middle and high schools remain in a traditional content area mode where all the math teachers are housed in a wing and work together but rarely work with other content areas. Right now, when kids need connection and support more than ever, there is nothing more powerful than a team of teachers working tightly together to support a group of students.
5. Movement and Outside Time
Research tells us repeatedly that sitting for long periods of time is not healthy. Young people need to move and their brains react better to new learning when they are moving. Furthermore, spending time outside enhances our mood and, at school, breaks up the monotony of sitting in the same seat for 180 days. Getting outside is just plain healthy in every way especially during the pandemic. Teachers and principals can continue to find ways to facilitate outdoor learning through the creation of impromptu outdoor learning spaces and by taking more walks and walking trips. Numerous examples abound about the creative use of outdoor spaces during the pandemic but these should become formalized and part of our schools going forward. Furthermore, any new construction or school additions should ensure some outside learning spaces exist.
Any one of these practices can make a radical difference for a single classroom but their power is in uniting a whole school and even an entire district where possible. A school dedicated to structures that build relationships and connection with students is a powerful and inspiring place to be. It might seem overwhelming to put one or two of these in place while the school year is in full swing. Trying one student-led conference, making time for one outside lesson, or creating a few small targeted advisory classes is a good start with wider implementation readied for the second semester or next year.
While we tinker toward a new model of education in a constantly changing world, let's not forget some proven practices that bring us closer to our students when they need us most.