Enabling Change
"Time does not heal all wounds…" A Call for Healing and System-Level Changes
August 8, 2022
Topics
Social-Emotional Learning
School Culture
Staffing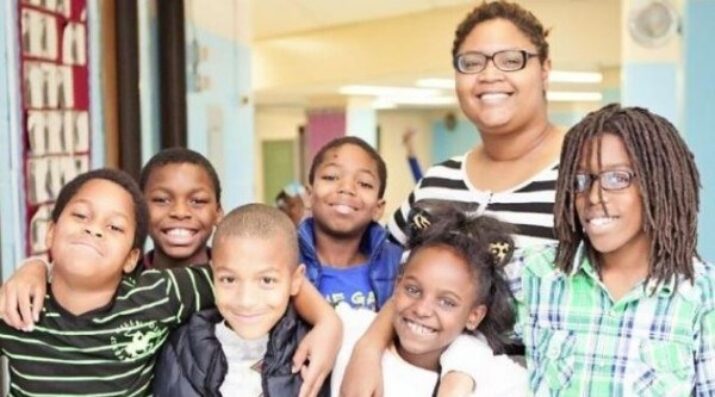 Enabling Change
Enabling Change
Next generation learning is all about everyone in the system—from students through teachers to policymakers—taking charge of their own learning, development, and work. That doesn't happen by forcing change through mandates and compliance. It happens by creating the environment and the equity of opportunity for everyone in the system to do their best possible work.
Learn More
Schools that acknowledge the trauma and stress of the past two-plus years can support educators, students, and parents/caregivers to heal with three wellness and mental health strategies.
"Contrary to conventional belief, time does not heal all wounds since humans convert traumatic and stressful emotional experiences into organic disease."
–Dr. Vincent Felitti, ACEs Study, 1998
In 1998, Dr. Vincent Felitti, the director of the Adverse Childhood Experiences (ACE) Study, and a team of doctors from the CDC and Kaiser Permanente published a groundbreaking research article focused on the effects of ACEs on over 17,000 participants. The study highlighted that our minds are not the only part of us affected by trauma and prolonged stress. As Dr. Bessel van der Kolk put it, The Body Keeps the Score; that is, the body stores traumatic and stressful experiences in its tissues (2014). When not worked through, these "issues in our tissues" come up later on in life.
Many in the field of education want to "go back to normal," but many educators, students, and parents/caregivers have not had the time to heal the trauma and prolonged stress they endured for almost two-and-a-half years (and, for many, even longer).
The lack of focus on healing and the importance of it are major reasons we are seeing so many mental health concerns today, not only in the field of education specifically but also in the world at large.
Back in 2020, I feared this is where we were headed.
The Trauma of Schools During the Pandemic
As someone trained in online and digital learning, when the pandemic hit, I was involved in a number of projects focused on shifting in-person learning to online learning. At the same time, I was sharing concerns about educators', students', and parents/caregivers' mental health and wellbeing.
Every stakeholder in education was thrown into something they weren't prepared for. Educators had to punch the gas pedal and couldn't let up. It was constant "GO" mode from the start:
School leaders had to learn about remote, online, and/or hybrid/blended learning environments in order to figure out how to best lead and support their educators, students, and parents/caregivers. Some also had to shift their schools and districts into spaces that provided just-in-time and wraparound community supports.
Teachers had to learn how to teach and support their fellow teachers, students, and parents/caregivers in a remote, online, and/or hybrid/blended environment. They not only had to learn technologies that they weren't familiar with, but they also had to learn how to use those technologies to teach and connect with students and parents/caregivers in meaningful ways. Additionally, educators were asked to provide social-emotional learning supports for students and parents/caregivers.
Students had to learn how to learn in remote, online, and hybrid/blended learning environments using technologies in ways that they weren't used to.
Parents/caregivers had to support their children as they learned in remote, online, and hybrid/blended learning environments.
Everyone did the best they could during all of this while the undercurrent of the pandemic, and the plethora of reverberations from it, raged on. But the education system was continuously on shaky, unsafe ground for over two years.
And now, as if that wasn't enough, the same stakeholders who desperately need time to heal are in another "GO"-mode situation, being shamed by continuous conversations focused on "learning loss" and "learning gaps." A recent Rand report found that pandemic learning loss is the top job-related stressor for educators (Steiner et al. 2022).
In 2021, during one of the book studies Wellness for Educators hosted with educational leaders in Alabama, we heard from a number of the leaders about how they were feeling, and one of the educators stated so poignantly:
I wish everyone understood that educators are human beings also. We have the same struggles as everyone else and are susceptible to all that goes along with being human. We carry the weight of every child, faculty, and staff member in addition to what we carry ourselves. Kids are definitely first, but we as educators do matter and we aren't expendable.
–School Leader in Alabama
Given the situation we are in now, we cannot underestimate the effects of trauma and prolonged stress. There will continue to be consequences if we do not take the time to heal.
The push to go back to normal as quickly as possible, and avoiding talking about topics like "trauma," "social-emotional learning," and "mental health" anymore is sending a message that what we experienced was not traumatic or stressful. But with many educators heading for the exits of the field, the system really has no choice but to heed the warning signs.
Dr. Peter Levine, author of Waking the Tiger: Healing Trauma, explains:
Trauma has become so commonplace that most people don't even recognize its presence. It affects everyone. Each of us has had a traumatic experience at some point in our lives, regardless of whether it left us with an obvious case of post-traumatic stress…Because trauma symptoms can remain hidden for years after a triggering event, some of us who have been traumatized are not yet symptomatic…In our culture there is a lack of tolerance for the emotional vulnerability that traumatized people experience. Little time is allotted for the working through of emotional events. We are routinely pressured into adjusting too quickly in the aftermath of an overwhelming situation. Denial is so common in our culture that it has become a cliché.
3 Educator Wellness and Mental Health Strategies
It was in late 2021 that I heard some educators start to acknowledge that what they experienced was traumatic and stressful. Despite that, some schools will continue to ignore the need for healing, but those who acknowledge it can use the following guidance to support educators, students, and parents/caregivers.
1. Acknowledge educator wellness is not an individual effort, and affect system-level changes.
More than anything, the field needs to acknowledge that educator wellness is not an individual effort; it's a system-level issue. As one of my teachers, Dr. Albert Wong, a somatic psychotherapist, said during one of my certificate programs, "Challenges within communities or systems need interventions at the level of communities or systems." Viac and Fraser (2020) emphasized many factors that contribute to educator wellbeing in their OECD white paper. Some examples include large class sizes, low pay, and initiative overload. In addition to these, educators also need to feel heard, respected, valued, and have room to be creative, among other things. Also, issues such as racism, gender identity discrimination, misogyny, and gun violence also need to be acknowledged as issues that factor into educator wellness, as they show up at the system level as well. These issues are complex, and won't be solved overnight, but even small steps to change these conditions can go far for educator wellness.
2. Acknowledge that when we don't take the time to heal, it affects our ability to learn.
When we've experienced trauma and prolonged stress and do not take time to heal, our learning processes are affected. Specifically, the amygdala activates, and the hippocampus shuts down. The hippocampus is crucial to learning, memory encoding, and memory consolidation. As van der Kolk shared, the trauma and prolonged stress that we do not work through has the ability to affect our physical bodies but it also changes our brain and our nervous system so that we experience our lives in different ways. Schools can consider taking some tasks off of educators' plates to provide them time they can spend in collective healing with other educators as well as time that they can take individually to refuel on their own. As one of Wellness for Educators' former Board members, Dr. Cathy Cavanaugh, shared, "The ripples of our own healing can support the healing of others. Educators are helpers by nature. Sometimes motivation to care for oneself comes from the opportunity to help others." Some schools and districts are partnering with organizations that can provide just-in-time therapy and coaching to support educators' mental health and wellness. Additionally, some schools and districts are collaborating with mind-body practitioners to provide healing opportunities through practices such as play, Qigong, yoga, art, etc.
3. Emphasize that it takes a collection of tools to heal trauma and prolonged stress; provide opportunities to engage with those tools.
In his 2014 book, The Body Keeps the Score: Brain, Mind, and Body in the Healing of Trauma, van der Kolk explains that cognitive-based therapy, such as talk therapy, alone cannot be the only method to support healing from trauma and prolonged stress, especially because the body also "keeps the score." Mind-body education and practices, such as yoga, breathwork, art, music, dance, meditation, Qigong, and more can be used to release the "issues in our tissues." As one of The Trauma Foundation's videos conveys, "Many of the activities that we intuitively know make us feel better—like spending time in nature, practicing yoga, dancing, helping others, and more—can help the autonomic nervous system become more regulated and resistant" (7:20).
While mind-body practices can help educators, students, and parents/caregivers heal trauma and prolonged stress, there is a critical need for schools and districts to make intentional changes at the system level. If system-level changes aren't made and opportunities to heal are not provided, we'll continue to see resignations, teacher shortages, retention difficulty, burnout, secondary traumatic stress, post traumatic stress disorder, behavioral concerns, learning loss, learning gaps, and more.
---
Photo at top courtesy of CityBridge.