New Designs for School
The Future of High School Student Internships Is Virtual
July 12, 2021
Topics
Project-based Learning
Student Success
College & Career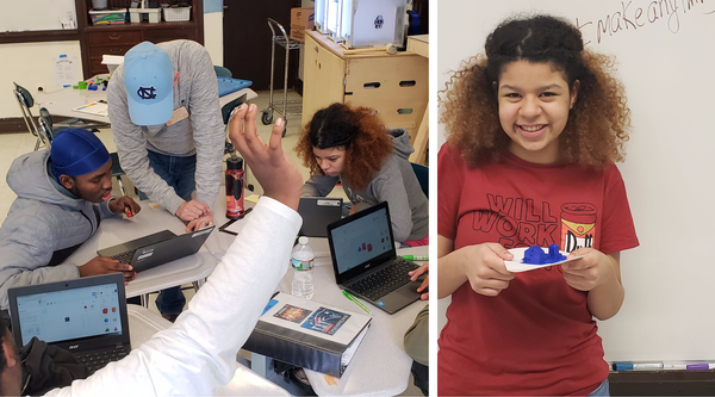 New Designs for School
New Designs for School
We've all had the experience of truly purposeful, authentic learning and know how valuable it is. Educators are taking the best of what we know about learning, student support, effective instruction, and interpersonal skill-building to completely reimagine schools so that students experience that kind of purposeful learning all day, every day.
Learn More
COVID-19 has forever impacted public education, workspace environments, and more. For high school students, it has transformed the internship landscape.
Participating in an internship while in high school can set students apart as they seek postsecondary college and career opportunities. And high school internships can teach them skills that remain invaluable throughout their careers. A gold standard internship can expose students to the kinds of industry knowledge and interpersonal skills that can take entry-level employees years to learn.
The COVID-19 pandemic has forced industry leaders and educators alike to rethink their internship programs and what the key components of them are and what they should be. As a result, the traditional internship experience has changed. Some of these changes are here to stay.
This last year saw a number of public school systems shift to almost entirely virtual learning, Boston Public Schools (BPS) among them. Life for high schoolers in 2020 changed drastically. Students could not go on field trips or interact with each other in a way that any of us are accustomed to. Proms were cancelled, graduations were held virtually or as drive up ceremonies in school parking lots, and even the college application process was impacted.
Folks who work in industry had a similar experience. Some offices have been shuttered for close to 16 months. Certain companies were lucky enough to have already established a virtual or remote working option, but many weren't. They were forced to rethink their entire structure with a moment's notice. As organizations begin to come out of the COVID fog, they have started to explore which accommodations they've made because of the pandemic that they want to fold into their regular operations.
Virtual Internships for High School Students during COVID
As companies rethink their operations, they have started to explore the future of internships for high school students. This last year, companies that have been able to continue to host interns, have done so virtually. While the vast majority of companies prefer to host interns in person, some have started to consider continuing at least some of their virtual options.
In my current role, I've seen first hand the impact of COVID-19 on the real-world experience of high school internships. Virtual internships brought challenges and opportunities for both employers and students. After a full summer and school year of remote internships, the common thought is that they're not going anywhere. As people who work in education, we're about to be presented an exciting opportunity to rethink high school internships all together. Throughout this post, I offer a summary of experiences from other organizations and suggestions based on my experience for schools and industry partners to design a successful virtual internship and how to prepare students for the experience.
Remote internships just may be the best preparation high school students need for their future career path in an increasingly remote world of work.
High School Internship Programs
High school internship programs are important for both students and employers. Jamie Kohn, the research director for Gartner HR, says that "internships are a key way organizations build future pipelines and infuse diverse talent into their workforces." By opening internships up to a wide variety of high school students with diverse backgrounds and skill sets, employers can cultivate a student's interest in their industry sooner rather than later. For high school students, internships are an invaluable learning experience where they can put their technical skills to use, start building a professional network, and gain the interpersonal skills needed to begin and maintain a successful career in industry. They also gain valuable work experience they can include on their resume.
In the past, Boston Public Schools students were largely directed to the Boston Private Industry Council (PIC) and their paid internship program. The Boston PIC has had a long relationship with BPS and places students in enriching industry-based programs. Summer internships in 2020 saw the same placements, with one key difference—all opportunities were offered virtually. The PIC placed over 1,000 BPS students in all-virtual internship opportunities.
Before the pandemic, internships offered students the chance to gain real-world experience and industry-specific knowledge throughout their weeks-long in-person and on-site opportunity. The PIC does everything it can to make sure that opportunities for students are paid. The details of each internship vary with the company that a student will be working for. They are often assigned to one specific area based on the student's interest and post-secondary career goals. Prior to being placed in an internship, a student will work with the career specialist at their school to create or update their resume and to discuss interests and review job options. They'll then be coached through the rest of the PIC's internship placement process.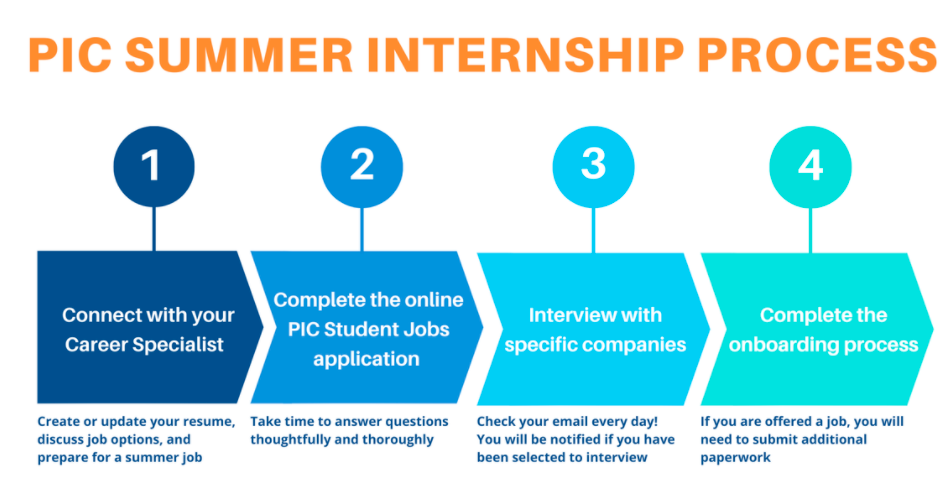 Courtesy of the Boston Private Industry Council (PIC)
COVID Accelerated Industry's Shift to Remote Workplaces
The overall impact of the pandemic on general corporate life is still being measured. Many organizations are currently conducting assessments to decide what accommodations made to support a remote workplace will continue as the rest of society begins to open back up.
In March 2020, companies were forced to "build the plane as they flew it." There was very little notice or time for companies to prepare to make the shift to conducting the large majority of their business online. Folks were forced to become very comfortable with Zoom and other virtual communication tools very quickly. The shift also called for a rapid-fire assessment of what work was crucial to be done in-person and what could be done online. Teams were asked to quickly describe their scopes of work and how remote work could impact their ability to do their jobs.
After a year of conversations with BPS departments and industry partners I found that moving to a fully remote model was not easy in the beginning. Some departments had to stay in the office longer than others to accommodate their department/industry specific tasks. Think IT needing access to physical equipment and HR departments needing paper copies of personnel materials. After a steep learning curve throughout spring and summer 2020, we found that we'd hit our stride by the fall of 2020. Some of the district's industry partners have even found that the flexibility that came with working remotely was beneficial to their employees and preferred by some.
It wasn't until after companies had figured out how to make sure all of their services could be continued that they could consider how to bring back summer internships.
Virtual Internship Opportunities and Challenges
Internships went virtual during COVID, but are remote internships good? We found that remote internships were not a total loss and even provided new benefits. Employers that opted to continue their internship programs remotely, for example, found that they had a more diverse population of students (and talent) as part of their applicant pool. Without the constraints of distance and limited transportation, students could expand their horizons and apply for programs they normally would not have.
It also proved to be helpful that companies took a critical look at their programs to see if they were offering something that was actually benefiting their student interns and creating a strong future workforce. For example, one of the companies that works with the PIC realized that, much like their full-time employees, student interns needed someone to check on how they were holding up mentally. They implemented "Mental Health Mondays" to support both full-time employees and interns. Because the pandemic forced them to take such a good look at their own day-to-day operations, companies were more readily able to consider all of their changes through the lens of an intern.
It wasn't easy. Companies who hosted smaller programs or were new to hosting interns experienced challenges with their remote internship programs. If the program hadn't yet found its footing, it was tough for companies to really get things started this past summer. Another challenge was that some companies simply couldn't prioritize internships this year. Attentions were already so widely divided, it was too big of a hurdle to add something else to plan/host.
Students also experienced challenges with their virtual internship during the pandemic. For one, they could not physically be in the office spaces to get to know the employees there or their fellow interns. They needed to make much more of an intentional effort to get to know the people they were working with. Upon reflection of the summer, Amy Sheehan, Hormel's director of talent acquisition noted, "Interns grasped culture not through locations, but through employees."
Preparing Students for the Future of Internships
Now that we're closer to the end of the pandemic than we are the beginning, the district's industry partners have started to consider what the future of internships will look like in a post-COVID world. A notable amount of them are still debating what their return to work will look like and how much of it will be remote. With the trend toward a remote workforce seemingly here to stay, remote internships could be too. Remote internships just may be the best preparation high school students need for their future career path in an increasingly remote world of work.
Schools and industry partners can prepare high school students for the changing landscape of internships in a handful of ways.
Companies found that interns are most successful if they are self-motivated and communicate their needs. Knowing when to ask for help is an immeasurably valuable skill. How might schools and industry partners help students develop these important skills and support them to apply these skills during their internship?
To account for less direct involvement, companies have started extending professional development opportunities to their interns. Networking and public speaking are the most popular areas of interest according to companies the PIC works with. How might schools work with interns ahead of time to identify areas of professional growth that they are interested in to help them take advantage of opportunities offered?
Organizations that work with both school districts and industry partners have made conscientious efforts to share with companies more about what kind of year students have had, before they welcome high school interns, to help manage expectations. How might schools work with collaborators (like the Boston PIC), employers, and industry partners to communicate the needs their students have after spending that last school year in largely a remote setting?
---
Photo at top courtesy of Boston Public Schools.