New Designs for School
How Might We Foster More Engaging Student Learning Opportunities? Industry Partnerships
May 23, 2019
Topics
Project-based Learning
Student Success
College & Career
Curriculum & Instruction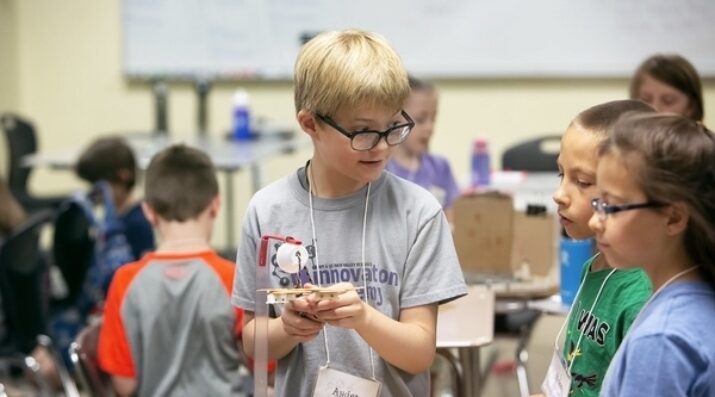 New Designs for School
New Designs for School
We've all had the experience of truly purposeful, authentic learning and know how valuable it is. Educators are taking the best of what we know about learning, student support, effective instruction, and interpersonal skill-building to completely reimagine schools so that students experience that kind of purposeful learning all day, every day.
Learn More
For the past decade, St. Vrain Valley Schools has fostered strong partnerships between industry and education to advance learning environments, the future workforce, and its community.
"If we make the solar panel thinner on the roof and battery pack smaller by a few inches, we will have room for another row of seats on the bus."
"I agree, but if the battery pack is smaller, will it still hold enough power for the system to last a full day?"
"Maybe we could test a different seating arrangement?"
While this may sound like conversation from a Silicon Valley conference room, it was actually the discussion reverberating around a classroom in St. Vrain Valley Schools, last June, where third and fourth grade students were engaged in a design-thinking challenge to create a sustainable transit system for the future.
These students—and 240 of their peers entering grades K through 5—were part of the Innovation Academy for a Smarter Planet, a summer learning program founded in 2010 through a partnership between IBM and St. Vrain Valley Schools. Innovation Academy builds a foundation of critical thinking through inquiry-based learning and fosters a community of learners that will think globally and collaboratively in order to develop innovative approaches to problem-solving. The program's curriculum emphasizes topics that are key to developing smarter cities and a sustainable future such as transportation, water, energy, food, and buildings.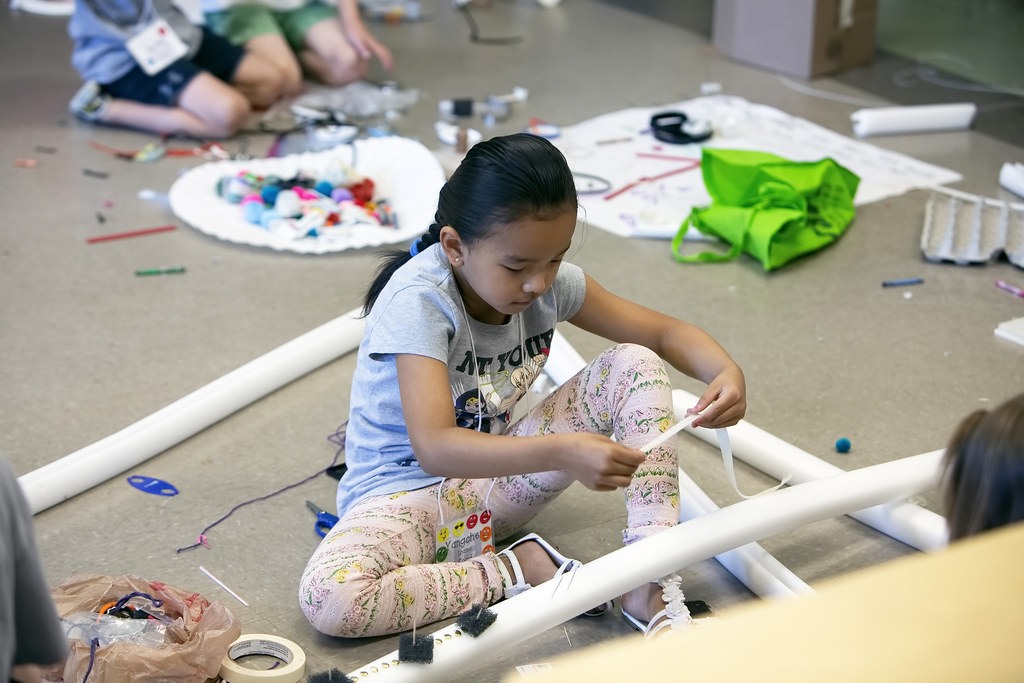 A student works on her prototype at the Innovation Academy. (St. Vrain Valley Schools)
Students are enrolled in the program through a nomination process at their elementary school and attend two weeks of programming in June. The first week is hosted at IBM where students become immersed in design thinking and background information in a content area of focus. They identify and define challenges through 'how might we...' statements, develop empathy for the communities they are trying to serve, and ideate innovations and solutions. During the second week of the program, students spend their time in St. Vrain Valley classrooms where they develop and test prototypes of their ideas and present them at an exhibition of learning at the culmination of the program.
As the Innovation Academy prepares to enter its ninth year and expand programming into St. Vrain Valley School's new Innovation Center, it is clearer than ever the importance of fostering strong partnerships between industry and education to advance our learning environments, our future workforce, and our communities.
Impact of Partnerships on Student Opportunity
One of the most impactful strategies that an education leader can leverage to advance the success of their students and school communities is to foster strong relationships with businesses and nonprofits that go far beyond a simple exchange of resources. Deep connections to the industry expertise in your community not only provides invaluable mentoring and student engagement opportunities, but also greatly expands the capacity to give students the skills they will need to be successful in the future.
When you have educators come to the table alongside business partners and experts in innovation and future workforce development, you can cultivate and design powerful programs that not only advance the mission and needs of the company, but also give students a strong competitive advantage for their postsecondary and career preparation.
While developing the Innovation Academy curriculum in collaboration with IBM almost a decade ago, we explored the necessary skills of the workforce of the future and how that mirrored or did not mirror what was being taught in our classrooms. This allowed us to learn from each other and extend new approaches to inquiry-based and applied learning beyond the summer program to every classroom in St. Vrain Valley Schools. Design thinking, and its cycles of empathy, definition, ideation, prototyping, and testing, are now standard vocabulary from preschool to grade 12 across the district.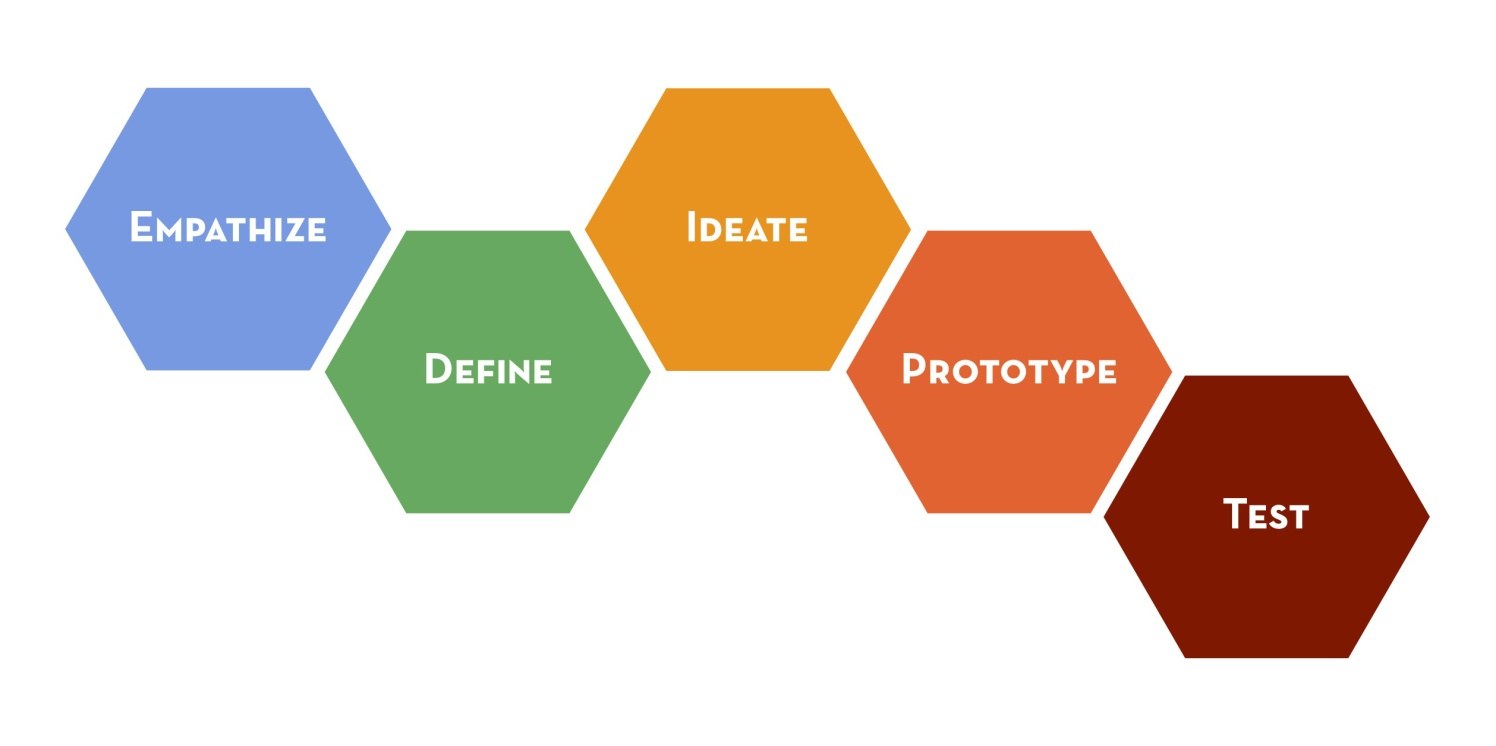 Design thinking process developed at the Stanford d.School. (Stanford d.School)
Over the years, the union between St. Vrain Valley Schools and IBM has continued to grow with the opening of other partnership programs including Colorado's first Pathways in Technology Early College High School, or P-TECH, program. P-TECH gives students the opportunity to earn an associate degree, alongside their high school diploma, at no-cost to the student, while receiving significant mentorship support from an industry partner. At graduation, they are first in-line for jobs or can move on to a four-year degree program.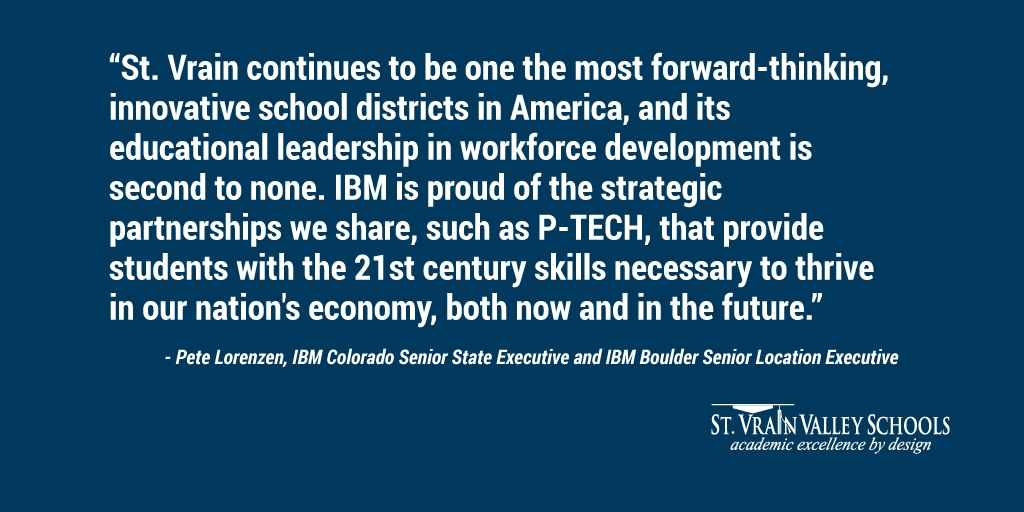 Transformative Opportunities
We believe that today's students and tomorrow's workforce demand an education that is rooted in rigorous traditional academics while also leveraging modern technology and advanced, inquiry-based learning opportunities. Authentic, symbiotic partnerships can be transformational for school systems and serve as a catalyst to creating dynamic and engaging opportunities for students. St. Vrain Valley Schools now has over 100 industry and nonprofit partners who have played a significant role in advancing student achievement and programming across the district.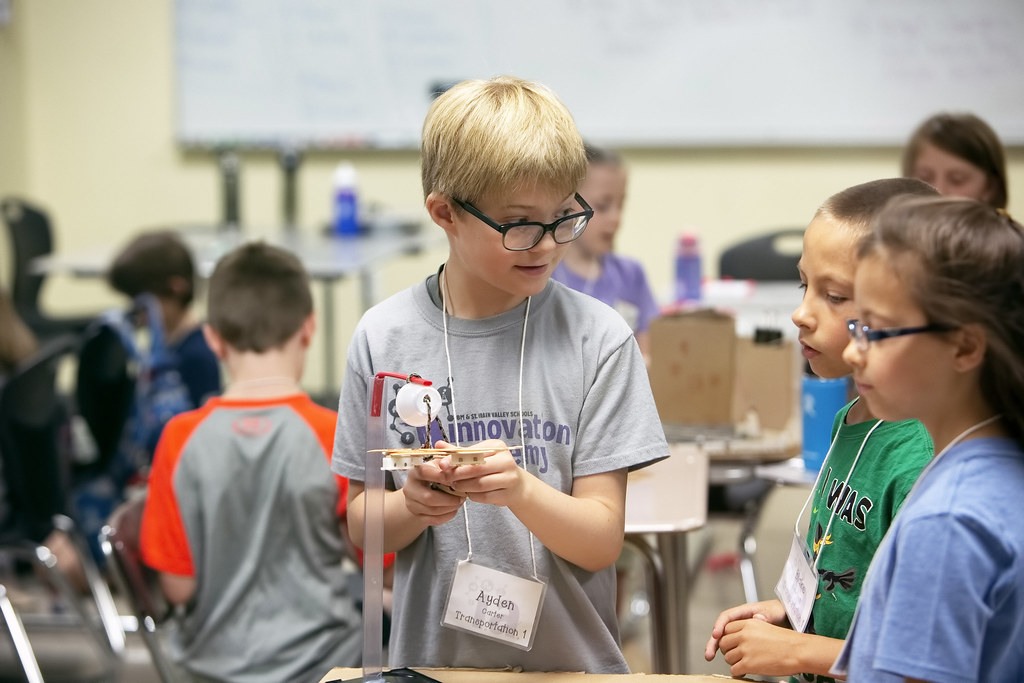 Students working on prototypes at the Innovation Academy. (St. Vrain Valley Schools)

Across the nation, community and industry partners have a significant role in shaping empowered learning. Of the 55 million K-12 aged students in the U.S., approximately 90 percent attend a public school. The quality of public education in a community impacts workforce availability, economic growth, property values, public safety, and much more. When industry and nonprofit partners support public education, they are not just changing the life of a student, but contributing to the development of our future workforce, the well-being of our community, and acceleration of economic development.
Alongside our partners, we are investing in our students' future as we cultivate a culture of energy and distinction that advances 21st-century learning. For students walking into the Innovation Academy in June at IBM's facility near Longmont, Colorado, the world awaits as they gain the skills and connections needed to be our future problem-solvers, innovators, and leaders who will transform our world.