Technology Tools
K-12 Roundup of Digital Tools & Content
March 19, 2015
Topics
Tools for Next Gen Learning
Curriculum & Instruction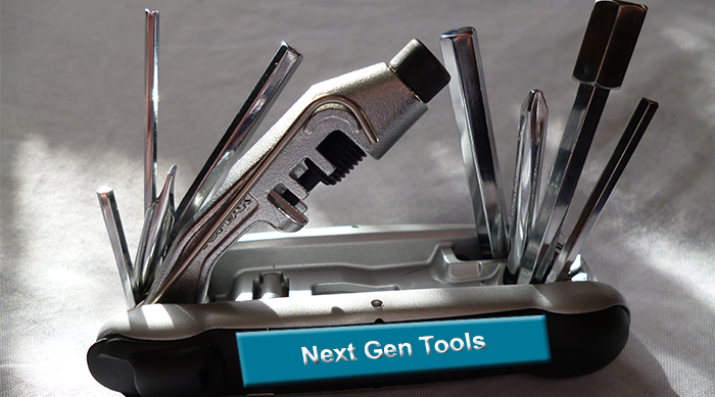 Technology Tools
Technology Tools
Educators often take advantage of educational technologies as they make the shifts in instruction, teacher roles, and learning experiences that next gen learning requires. Technology should not lead the design of learning, but when educators use it to personalize and enrich learning, it has the potential to accelerate mastery of critical content and skills by all students.
Learn More
Practitioner's Guide to Next Gen Learning

You're probably painfully aware of the fact that the field of digital content and platforms is constantly evolving. To help you sort through what's available, check out this curated list.
My greatest challenge as a K-12 breakthrough model implementer: the dearth of platform options and lack of high quality software/digital content. I am pleased to report, however, that there are many more options and helpful tools today than were available back in 2009.
You're probably painfully aware of the fact that the field of digital content and platforms is constantly evolving. To help you sort through what's available, I have curated the following resources. They'll give you a leg-up as you work to select digital tools and content for your students.
This section of Common Sense Media's website organizes independent ratings and reviews on digital tools from an editorial team made up of educators. Ratings and reviews are based on established criteria. By visiting Graphite, you can access reviews, in depth information about edtech products, and insights from teachers who have used the products in their classrooms. You can also access Top Picks, curated lists of the best tech and tools, and the Teacher Center, a professional development hub for teachers and administrators featuring lessons, webinars, and training videos.
Looking for a DIY approach to evaluating digital content? Explore the components of a thorough evaluation of digital content and learn how to select digital resources against key criteria—one of the most important steps to take when implementing a blended learning model. Check out page 6 for a list of free, high quality digital resources (Edmodo, LearnZillion and Gooru are on the list) and pages 12-13 for a guiding framework.
Looking for guidance and coaching as you work to select digital content? EdElements has designed a three-part online course that affords you a framework, process and tools to help you make informed selections. By purchasing this course, you have access to one hour of consulting time with EdElements. A 10% discount is being offered to NGLC grantee schools/CMOs/districts that are willing to provide EdElements with feedback on their new course as part of their user-driven approach to design. Contact Ben Politzer ben.politzer@edelements.com for licensing and more information.
Intentionally selecting and using different digital providers allows students to learn content and skills through different modalities and so much more. Read this blog from EdElements to find out more about how you can select complementary programs to increase student learning outcomes.
Co-authors from Digital Learning Now!, Getting Smart, and The Learning Accelerator created this updated implementation guide to help leaders create the conditions for success in planning, implementing, and evaluating their blended learning efforts. It includes a four-part process for blended learning implementation. In addition, exhibits, case studies, and other resources are included, giving you artifacts and tangible evidence upon which to design your own blended learning approach. Check out the Planning section for information about platforms and content.
The Literacy Design Collaborative (LDC) is a national community of educators providing a teacher-designed and research-proven framework, online tools, and resources for creating literacy-rich assignments and courses across content areas.
Each of these two-page documents describes the learning and data platforms in use at Summit Public Schools, Education Achievement Authority (EAA), and Matchbook Learning. Be sure to check out the rubric Rocketship Education uses for evaluating digital content. The rubric can be found in the USE IT section on the last page of Next Gen Tools: Matchbook Learning "Spark."
In the A-Games study, 30 volunteer teachers in the NYC area were selected and agreed to use one of 11 educational video games accessed via BrainPOP's GameUp portal. The goal of the study: to gain insight into the various features of games that support formative assessment of student learning. The report identified formative assessment features in digital video games and how they were used; you'll want to check it out if you're looking for ways games can inform and support formative assessment practices in your classroom.
In honor of the much-celebrated 'Pi' day (3/14/15), EdSurge tracked the number of clicks to tools in their "S'Cool Tools" section and came up with this top five grab-bag list. Bonus: they are all free!