Technology Tools
Oh, Data: I Still Haven't Found What I'm Looking For…
December 10, 2012
Topics
Leadership
Tools for Next Gen Learning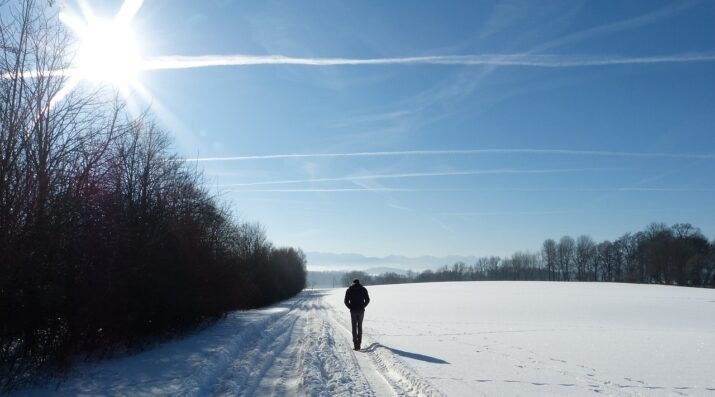 Technology Tools
Technology Tools
Educators often take advantage of educational technologies as they make the shifts in instruction, teacher roles, and learning experiences that next gen learning requires. Technology should not lead the design of learning, but when educators use it to personalize and enrich learning, it has the potential to accelerate mastery of critical content and skills by all students.
Learn More
You'd think having such a data-driven culture makes the addition of blended learning data a party all the time, but when it comes to blended learning data, I can't get no satisfaction.
At Aspire Public Schools, we have a robust data-driven culture, thanks to an amazing data and analysis team, our Godzilla team, Aspire leadership and culture, data champions and data drivers at school sites.  Aspire teachers are very committed to effective data usage. Our Godzilla data and technology team has received national and international accolades, and Schoolzilla is now making some of these tools available to districts and CMOs more broadly. Our educators access a suite of user-friendly data analysis tools that allow them to view, in one friendly portal, a diverse array of data about student success and educator effectiveness.  Teachers meet in teams for data talks every week or every other week in which they do cycles of inquiry to identify trends and inform what they'll teach next;  administrators look at a variety of data points to make staffing, resource, support, and budgetary decisions on an ongoing basis.
You might think that having such a data-driven culture makes the addition of blended learning data a party all the time, but from my perspective, when it comes to blended learning data, I can't get no satisfaction.  On one hand, blended learning has given us some exciting new daily formative assessment data on our students, and in cases where the data is accessible to students, offer students some powerful feedback on their own work in real time.  Yet, it's hard enough to get my hands on the data in the first place.  Once I do, the more data I see, the less I know about what's working and what's not when it comes to blended learning.
Data, You Don't Know How It Feels….to be me
As the blended learning leader at Aspire, I work with principals, teachers, our data team, and software developers to identify the most useful and actionable data coming from blended learning software.
Our principals and teachers want to sit down together in a data meeting with a variety of student achievement data, and ask these questions:  How can we tell if all students are successful on a software program on a weekly basis?  How can we tell how much each student is learning, week by week?  And if a student's not successful, why, and what can we do about it?
The information teachers and principals are seeking is intuitive and reasonable, yet getting answers to these questions, is no small task, it turns out.  I've reached out to vendors, printed out dashboards, created screen shots of data dashboards I can't export, built ridiculously complicated Excel sheets from data sources in the programs, sat behind groups of students and taken notes on what they're understanding  combed software training manuals, and called my blended learning friends at other CMOs for advice.  Some software is better than others, but none of them are the champions, my friend. And as someone operating in a school system that has advanced data analysis tools and capabilities, I shudder to think how school systems that are less data/technology proficient will access the data they need in ways that make it actionable.
I'm Still Sitting, Waiting, Wishing
How should data coming out of programs look so that it supports teachers' efforts to provide differentiated instruction to students and helps students see and own their progress? Blended learning data has the potential to be part of the most meaningful data teachers use if it:
Is easily accessible and transparent. Our teachers have a lot of robust data they trust that is easily accessible at a glance:  grades, exit tickets, benchmarks, other formative and summative classroom assessments.  This data is transparent, reveals student misconceptions, and most of all, is easily accessible and can be linked to other critical data.  Many of our data dashboards at Aspire allow teachers to see a whole class' data on benchmarks, for example, by student, by standard at a glance.  Easily accessible and exportable blended learning data, for teachers and students, will help teachers know where students stand, help students own what they're learning, and why, at a glance.
Is actionable without being burdensome. This means, when a teacher sits down with a principal or her team, the data informs her thinking around measures of success, groupings, progress, management, interventions, and how to best meet the needs of that student and all students.  If a teacher can't look at detailed student achievement data without burrowing down into individual student records, that's a burden.  If a teacher has to export excel docs and spend 30 minutes cutting, pasting and highlighting data to visualize a classroom at a glance, that's a burden. The last thing teachers have is too much time on their hands.  Teachers and principals need blended learning data that helps them draw conclusions about success and leads teachers to feel more effective and efficient in their work with students.
Is trustworthy. We're speaking the same language, but meaning different things:  each program has a different definition of "mastery," "red flags," "time on task"(if any), and "standards-aligned," and often that definition is either opaque or found only in conversation with a software rep.  Teachers and principals need data presented in a way that answers more questions than it raises.
My Bon Jovi-Inspired Anthem: "It's My Data!"
That all said, I want all of our students' data in our data system.  I don't think teachers should be signing into three different software programs to see their students' performance on each individual software program and then our teacher data portal to see all their other data.  I want it any way I want it, just the way I need it, which means:
We can get the data into our system or systems like Schoolzilla, that help us use it, and if you really love me, you'll have an open API.  Our relationships with companies willing to give us our data have been incredibly fulfilling for both sides, give us hope for the future of ed tech, and allow us to get messy with our own data to figure out what we really want, and build dashboards to accommodate our changing needs.
You're willing to give me even more data.  This means that much of the data mining in the program is shared, so that we can also start looking at what the data means in terms of engagement, mastery, misconceptions and fit with our students and our instructional program.  While some would argue that this is software's "secret sauce," I'm left thinking it's just a matter of trust:  if you trust your data, you'll let us play around with it.
Blended learning data, someday, you will be loved.  Until then, let's just be friends.