Enabling Change
Partnering with Families for Learner Success and Wellbeing
December 12, 2022
Topics
Student Success
School Culture
Staffing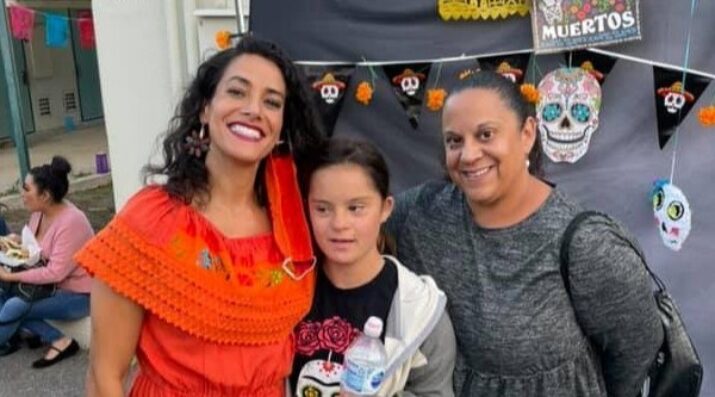 Enabling Change
Enabling Change
Next generation learning is all about everyone in the system—from students through teachers to policymakers—taking charge of their own learning, development, and work. That doesn't happen by forcing change through mandates and compliance. It happens by creating the environment and the equity of opportunity for everyone in the system to do their best possible work.
Learn More
Vista Unified helps families through school, one student at a time. They attribute their success to love and care and, simply, relationships above all.
At Vista Unified School District (VUSD), we engage with families as partners and fellow stakeholders in the success of all learners. Through our Family and Community Engagement (FACE) Network, we are building authentic relationships with students' families and the community—and we are seeing the impact it is making in meeting the needs of all students.
Jacqueline "Kiki" Bispo is the family and community engagement lead at VUSD, and she helps me tell the story of the FACE Network and our district's approach to partnering with families.
VUSD's "Why" for Partnering with Families
As Kiki describes it, at Vista Unified, we firmly believe that meaningful partnerships and authentic family engagement are critical factors for student success. To promote this shared responsibility for the success of all students, we formed the FACE Network, with Kiki, a district science teacher, and Dr. Matt Doyle, current superintendent, and assistant superintendent at the time, as its founders. The FACE network focuses on building and strengthening relationships with families and making sure, as Kiki puts it, "families don't just feel, but truly are, partners with the school in raising and educating their children."
Oftentimes, Kiki observes, schools and families exist in relatively separate silos, except for the few minutes each day when parents drop students off at school or on specific occasions like conferences that are set aside for speaking to teachers. As Kiki explains it, "The children wake up at home with family, and they enter this second world with school. And when school is over, they enter their third world in the community and then they go back home. So they've lived in three different worlds throughout the day." The FACE Network's goal is to break down those silos.
The network is a team of 26 district employees—many of them native speakers of Spanish—who serve as school site liaisons. The role of the liaison is to build relationships with parents and caregivers by serving the specific needs of families, providing appropriate resources, breaking down barriers to engagement, strengthening school-home communication, advocating for families, and promoting the goals and efforts of the schools—all in the name of student health and happiness.
"What's always made us successful," says Kiki, "is true love and care and, simply, relationships above all. It's the fact that we have very positive, trusting relationships with families and staff." As a network, the team collaborates to serve all families, including those whose children are not yet enrolled in school. As Superintendent Matt Doyle points out, at VUSD early education is a priority lever for closing achievement gaps. "The purpose of our P-3 (prenatal to third grade) continuum," he says, "is to close the achievement gap before it opens." Network outreach therefore involves early education providers, as well as healthcare and county service organizations, to create initial connections with families throughout the district, including an annual early education fair.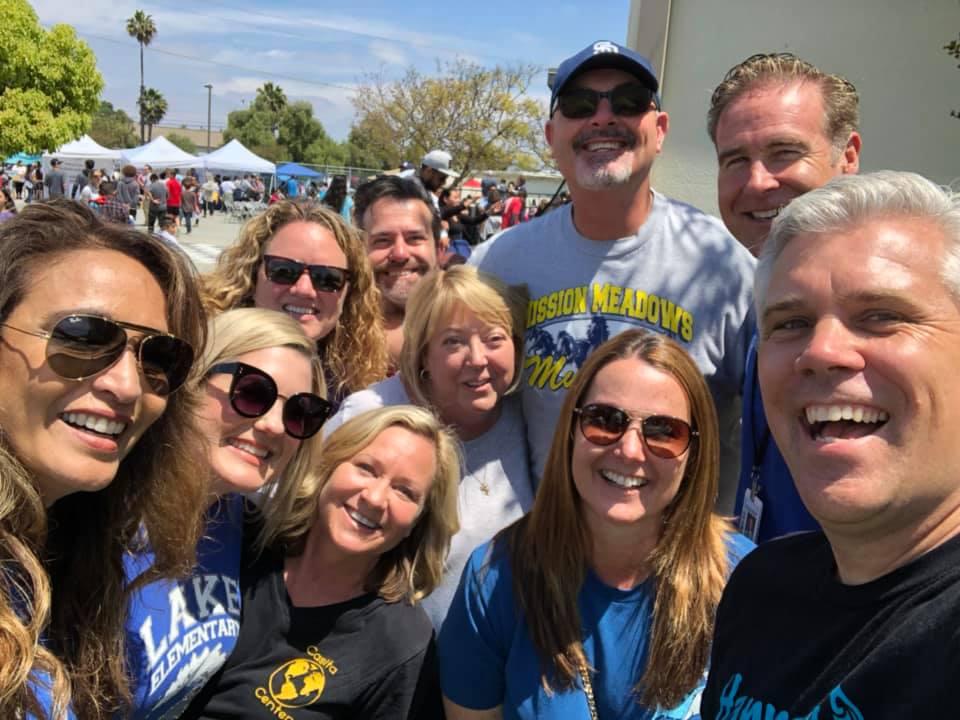 The FACE Network's Origins
The FACE Network's origin story begins in 2008. At the time, VUSD held a series of community forums to help rebrand our mission statement and vision values, seeking the input of the community. The district's questions for the community were simple: What do you need? What do you want?
The resounding answer, says Kiki, was a plea for a better relationship with the school district: "You know, we had all taken a hit during the 2008 economic crisis. And so schools lost arts and some really critical services. And the community said, 'We don't feel like we're partners with you anymore. We don't feel supported and loved, not necessarily because you don't support and love us, but you may not have the resources to show us.' And so they said, 'We want a better relationship with you.'" We listened to the community, and the FACE Network was born.
Culture, Identity, and Mindsets for Family Partnerships
One key task for the FACE Network's first year was to determine the culture and identity for the network. Inspired by the concept of the Four Agreements from author Don Miguel Ruiz's work, the group of eleven—Kiki and the ten original community liaisons—adopted these norms for their meetings:
Be impeccable with your word.
Don't take anything personally.
Don't make assumptions.
Always do your best.
Since then, an additional mindset that has set the tone for the work together is one of servant leadership, as Matt describes it. An important concept for all of Vista Unified, servant leadership means leading through service, supporting the growth and well-being of people and their communities.
According to Kiki, providing meaningful and diverse engagement opportunities sometimes includes holding meetings at 8:00 a.m. or at 6:30 p.m. "We hold home visits in the middle of the day and sometimes later in the evening," she explains. "Often, we repeat activities to provide them at different times and days of the week, as well as in different locations around the school district."
Listen to the Podcast: Listen for more on how Vista Unified partners with parents and families to support students in this five-minute podcast!
Ways the FACE Network Engages Families
In the 2018-2019 school year, before COVID, the FACE Network helped coordinate over 2,100 events, meetings, and workshops, with 46,742 attendees. In response to the kind of support and connection our community had requested, the network organized 130 different types of events large and small throughout the year. For example, there were small-scale events at individual schools, such as "Coffee with the Principal" sessions, family and parent book clubs, and school tours. On a larger scale, the network coordinated weekly food distribution, technology workshops, and language classes to promote dual-literacy and facilitate communication.
The FACE Network also supported efforts to engage and partner with the broader community via college field trips and work with the University of California San Diego's #USvsHate project. This activity evolved into weekly "Community Unity Conversations" with parents and staff to build dialogue and strengthen school and community climates. Longer-term projects also included parent institutes and a "Family Habits of Mind" workshop series to support learner success.
How FACE Adapted during the Pandemic
Kiki explains that during the COVID-19 pandemic, family and community engagement looked very different. As soon as schools closed in March 2020, Kiki and the community liaisons realized they would have to find new ways to provide support and connection and to make sure families had the resources they needed. The first step was getting food to families who needed it, she says. The network partnered with school social workers and the San Diego Food Bank to pick up school meals and consolidate them so families had a central point for food distribution and places to access critical home resources like wipes, diapers, cleaning supplies, and toilet paper.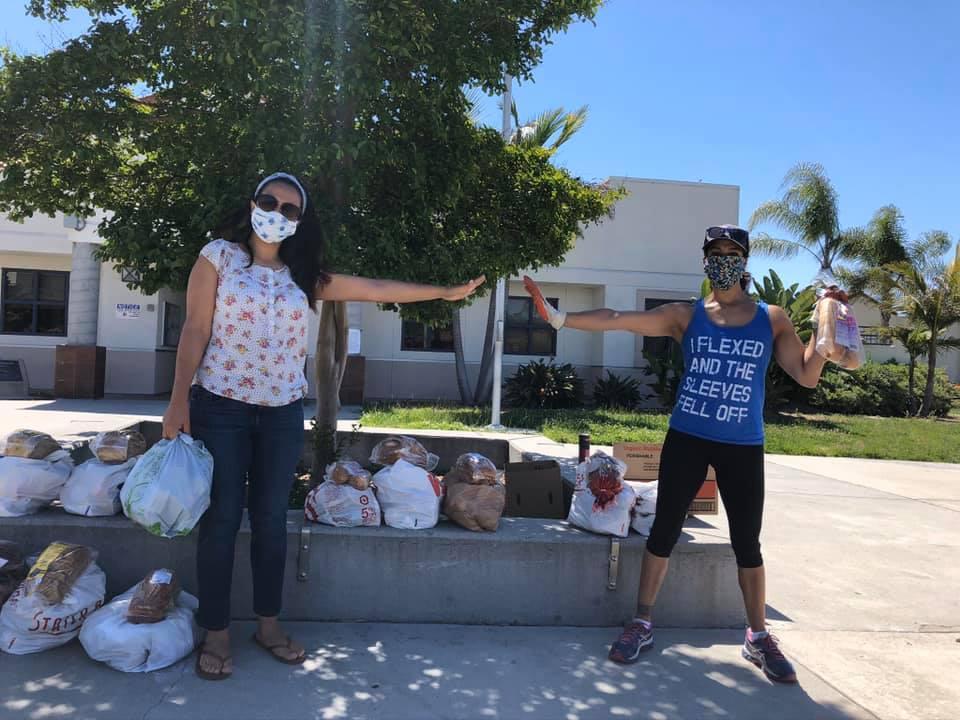 Once the basics were taken care of, Kiki recalls, families could begin to move their attention back to their children's education. In addition to organizing dry erase boards, markers, and other school supplies at centralized distribution centers, the network began making home visits (masked and gloved) to deliver technology resources and teach families how to access the apps and programs that students would now be expected to use. Kiki explains that FACE during COVID looked like "a ton of one-on-one phone calls. Just a ton. Our team went from coordinating in-person events to being on the phone for an hour to two hours. 'Okay, this is how you navigate this online world.'"
In tandem with the technology tutorials, educators offered coaching for parents on how to effectively support and enhance their children's online learning by creating quiet environments where their children could access their online platforms. It was a challenge, Kiki observes, to support families in figuring out "how to switch their living space to a learning space," such as remembering to remain off camera (and keep their vacuum cleaners off) while their children are learning in the next room. "It was about trying to teach people balance while honoring the spaces they were in and the overarching pandemic space we were all in—just teaching them how to survive."
As Kiki recalls, that emotional dimension—surviving amidst the pandemic—became the heart of the FACE Network's partnership with families. Wearing masks, Zooming instead of face-to-face conversations, social isolation, and the increasingly harrowing news reports took a toll on everyone, she recalls. Kiki and her colleagues had to remain positive while "most of us don't feel positive in a lot of ways." A few months into the pandemic, some of the district leaders texted the network about the daunting tasks ahead of them. Kiki's response was, "This is what we trained for. Literally, what we teach our students to do is to be able to adapt to the unexpected. We just didn't actually think we were going to have to adapt to the unexpected. This is our ultimate test."
As schools began to settle into the "new normal" of online learning during the pandemic, Kiki and a team of district administrators set up the Vista Institute for Parents (VIP) website. A collaborative effort to engage and empower families as partners in education, VIP bolsters family and community engagement by maintaining a calendar of all school events (live and virtual), facilitating access to academic supports, prioritizing care and connection, building technology literacy, and helping families effectively navigate the education system.
The FACE Network's VIP site also includes an ever-expanding collection of mini videos covering a wide variety of subjects. The videos are very short—just a minute or two long—and give clear, easy-to-follow demonstrations on everything from using a specific app, to finding a login code, to accessing final grades. Spanish-language videos increase accessibility, and the video scripts are also posted, so viewers can read the directions as an alternative to watching the video.
COVID might have been the ultimate example of how the bridge between home and school has to get tighter. "In the pandemic's case it left us no choice," says Kiki. "The FACE Network luckily was already in place to provide the structure necessary for families to work through this challenge."
Now that school is back in session face-to-face, the network continues to do its job, helping families through the years of school one student at a time.
Learn More