Enabling Change
Personal Learning: Perspectives from Schools, Districts, and the Community
August 16, 2018
Topics
Personalized Learning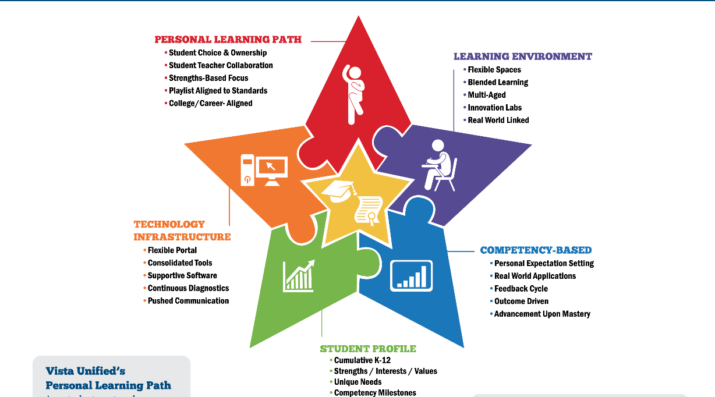 Enabling Change
Enabling Change
Next generation learning is all about everyone in the system—from students through teachers to policymakers—taking charge of their own learning, development, and work. That doesn't happen by forcing change through mandates and compliance. It happens by creating the environment and the equity of opportunity for everyone in the system to do their best possible work.
Learn More
As many U.S. school districts struggle to implement personalized learning, educators and school leaders can look to some exemplars that are paving the way.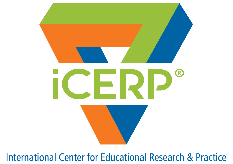 The importance of personal learning has grown as K-12 education research-practice models have become more the rule than the exception. Yet many U.S. school districts continue to struggle to reach the goal of implementing this method of instruction. While widespread change in instructional approaches is certainly possible, it's helpful for educators and school leaders to have some exemplars that have already paved the way. The recent advisory board meeting of the International Center for Educational Research and Practice (iCERP) provided an excellent opportunity to do just that: hear about successful implementations of personal learning at the school, district, and community level from those directly involved in the work.
The School Level
While personal learning remains an aspiration in most school districts, at Vista Unified, the principals are experienced implementers. A key theme raised at this meeting involved the impact on the school community, and how that resonates with the changing role of the principal in a personal learning environment. Vista High School's development of 'My Vision Personalized,' a school initiative that places students in the driver's seat of their learning pathway, offered insights into their collaborative work with teachers and staff that set the conditions for students to develop learner agency, habits of success, creative and critical thinking, and equitable access to inspiring learning environments. Discussions further underscored the importance of all schools working with the community to create a learning environment that inspires every student to come to school each day because their learning experience builds upon their individual strengths and interests.
The District Level
Meanwhile, the California State Department of Education is seeking to promote and support the transition to personal learning. Officials are doing this by amplifying and elevating local districts as they actively engage the students in defining their own learning pathways. The robust personal learning approach that has been adopted by the Vista Unified School District demonstrates a moment in time when this method of instruction is no longer the goal, but rather the means to building new educational engagement within the broader ecosystem of community and career.
The VUSD approach to personal learning is represented by the Personal Learning Star, the model which now engages all schools in the district.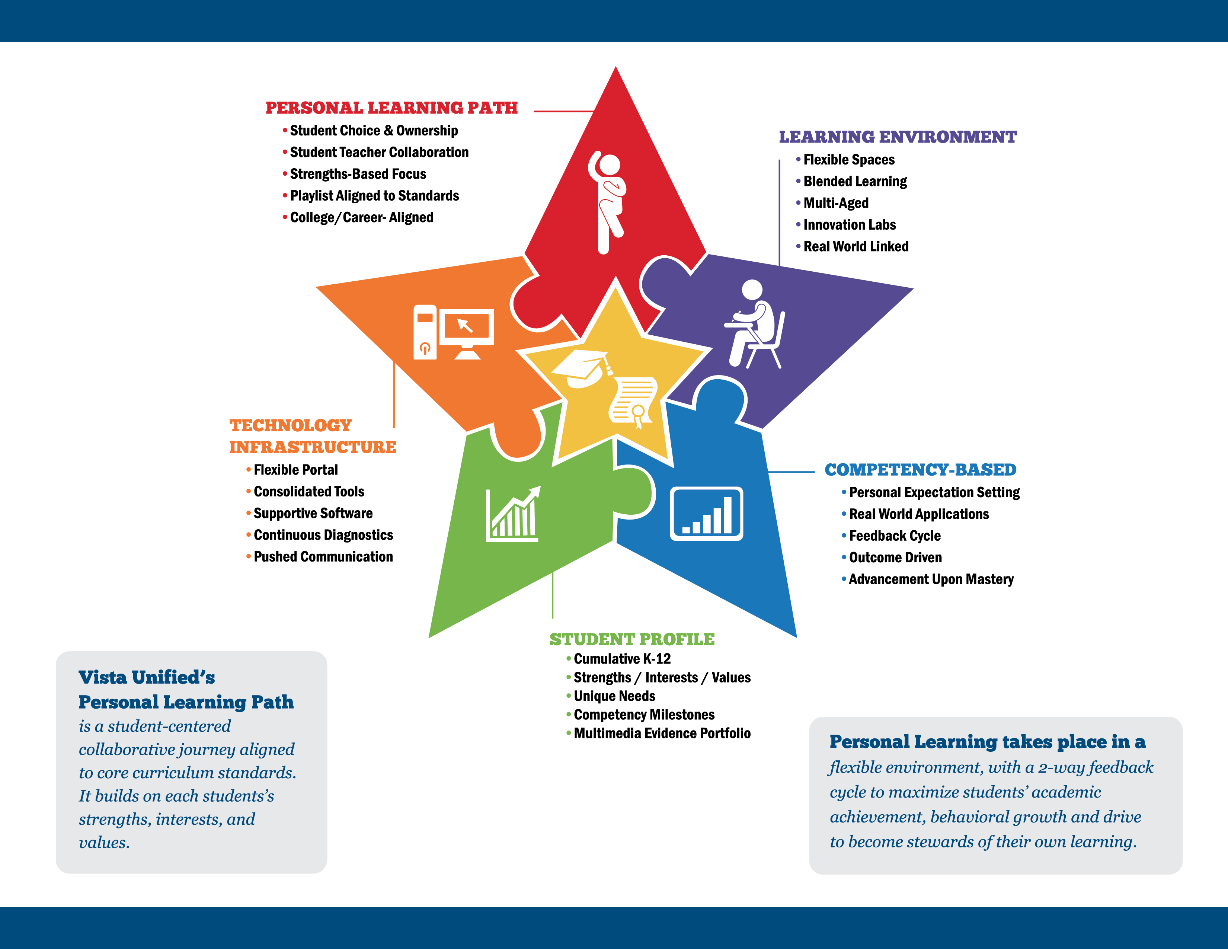 Graphic provided by Vista Unified School District.
Andy Calkins, director of Next Generation Learning Challenges, presented a national report about the penetration of personal learning across the country. He provided an impressive overview of the state of personal learning, highlighting the most current research from RAND and CRPE. Calkins offered a call to action for all iCERP members to engage in 'systematic enabling' to help schools embrace the principles of next generation learning. He also highlighted the key competencies in the MyWays Student Success Framework: Habits of Success, Creative Know How, Content Knowledge, and Wayfinding Abilities, and how those could support schools' efforts.
However, Calkins did conclude his report with a word of caution. He noted that the change required to fully realize a personal learning education system is both far-reaching and all-encompassing, and reiterated the importance of iCERP in reaching this goal in order to translate high level theories into effective classroom practices.
The Community Level
Kiki Bispo, the Lead for the Family and Community Engagement Network, offered insights around the practical implementation of a personal learning model for families in the community. She was joined by Betsy Heightman, Chief Development Officer of the Vista Community Clinic, who shared real world examples of ways to blend health, parenting, social justice and learning issues to benefit families and young children. Heightman's story about training previously incarcerated fathers to read and care for their children as part of their post-incarceration services demonstrates how all services in a personal learning-whole child model are available to everyone, and that their use is individualized.
Kristen Brown, One System Lead for the California Department of Education, described the California One System model, which enables this holistic approach to providing services and addressing community needs throughout the State of California. She also offered insights on how the department is enabling local control, by creating a Whole Child Resource Map that highlights state exemplars in education promoting professional learning and innovation. Alison Wishard-Guerrera of the University of California at San Diego connected all of the dots by highlighting how the institution's interdisciplinary approach to research, in which multiple academic specialties—such as neuroscience, cognitive science, education transformation, special education, and family engagement—can come together to support a highly robust educational research-practice model.
Looking Ahead: Our Commitment to Personal Learning
iCERP will continue to convene a broad group of thought leaders to discuss important and timely topics in K-12 education that are relevant for an international stakeholder community. The iCERP Action Council builds upon the work between advisory board meetings, moving these topics forward and measuring the efficacy of the Center's global efforts and impact. We invite you to visit the iCERP virtual museum, where we've provided podcasts, videos, and visuals that reflect our progress. iCERP is a knowledge-sharing institution, so please feel free to contact us with your feedback, ideas, or questions.