New Designs for School
Producing High Quality Work in a Pandemic
March 10, 2021
Topics
Project-based Learning
Student Success
Curriculum & Instruction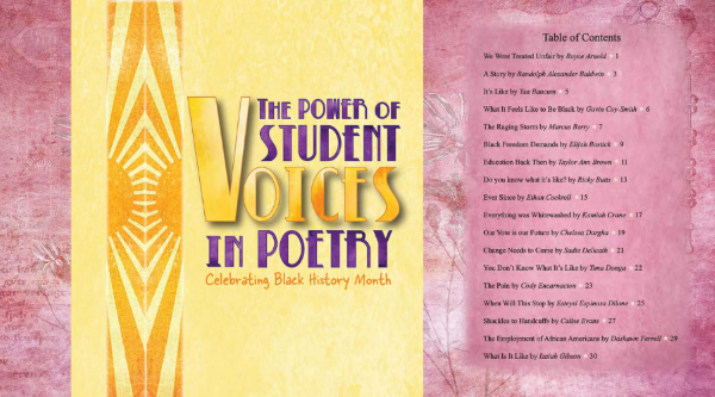 New Designs for School
New Designs for School
We've all had the experience of truly purposeful, authentic learning and know how valuable it is. Educators are taking the best of what we know about learning, student support, effective instruction, and interpersonal skill-building to completely reimagine schools so that students experience that kind of purposeful learning all day, every day.
Learn More
When we provide them with the opportunity and the support to produce quality work, even now, students are demonstrating complexity, craftsmanship, and authenticity.
Over the past couple of weeks, I have had the opportunity to dive into the quality of our students' work with students and staff at Two River Public Charter School. A few examples illustrate some of the work that students produced.
I heard from Rourke, a third grader who read folk tales and non-fiction books about wolves and produced a persuasive piece on why we shouldn't think about wolves as the tricksters they are often portrayed as in our literature.
From sixth grader Louisa, I learned about the climate change concepts that she had learned about in her science class through a children's book that she wrote and illustrated online.
Last but not least, our seventh graders produced poems of resistance inspired by their study of Black history and their own experiences growing up in D.C. These poems were shared with members of Congress and called out in the Congressional Record by Representative Rosa DeLauro of Connecticut in celebration of Black History Month.
As I write this we are still in a mostly remote posture. We are gearing up for having some but not all students return to our building in a hybrid model in the coming months. All of the work we were looking at was produced by students remotely. I mention this because many people with whom I have connected during this pandemic are wondering how our students are producing any work, let alone works of quality right now.
In response, the words of Ron Berger, the chief academic officer at EL Education come to mind. He writes, "When a student completes her education and enters the working world, she will be judged for the rest of her life not by test scores but rather by the quality of her character and the quality of her work. If students do not develop standards for high-quality work while in school—learning through striving for excellence in what they create—when do we imagine they will build this ethic?" (We Learn by Doing: What Educators Get Wrong About Bloom's Taxonomy, Education Week, September 25, 2018)
As we hold our community together and stabilize through the COVID-19 crisis at Two Rivers, we have held to our mission and core values. As an EL Education school, we have long held that mastery of basic skills and knowledge isn't enough for our students. As Ron writes, our students need to develop an ethic of excellence in the production of their work. If we care about the long-term success of our children, we must hold ourselves to the high expectations of providing the opportunities and the supports for our students to produce high-quality work. The pandemic doesn't change this.
In fact, the changes in the way that we operate due to the virus provide an opportunity for us to focus on the tasks we are giving to students. Specifically, being remote we have the opportunity to lift up attention to the quality of student work and the tasks we are asking students to complete that produces that work.
EL Education highlights three attributes of quality work: complexity, craftsmanship, and authenticity.
Complexity focuses on the depth of the ideas and the thinking that goes behind the production of a piece of work. At Two Rivers, our work on defining, teaching, and assessing critical thinking skills has focused our attention on improving the complexity of our students' work.
Craftsmanship speaks to the care and precision a person takes in producing a piece. The practice of critique helps students pay attention to all attributes of quality, but it can also build in the discipline of craftsmanship.
Last but not least, authenticity is the attribute of quality work that feels most essential in this moment. Authentic work is both exemplified by originality and rooted in meaningful contexts. Specifically the work should matter to students and the larger community. The implication of having students produce work like this is that we as educators must provide students with tasks that matter. Too often the work that we ask students to produce holds little meaning and is designed for at most an audience of one, the teacher. If we designed fewer but more meaningful tasks that students actually cared about completing, the quality of student work would inevitably increase.
As we continue to find ourselves managing schools in online and hybrid modes, I can think of no better time for us to consider the tasks that we are putting in front of students. If we give them tasks that have real meaning and hold them to the high expectations of creating quality work, they will both rise to the occasion and we will be providing them with the tools that will serve them for a lifetime, not just the tools that will serve them on the next test.
---
Image at top: Seventh graders at Two Rivers produced poems of resistance which were shared with members of the U.S. Congress in celebration of Black History Month.