Enabling Change
Protect Your Investment in Innovation: Engage in Change Management
March 27, 2019
Topics
Change Management
Tools for Next Gen Learning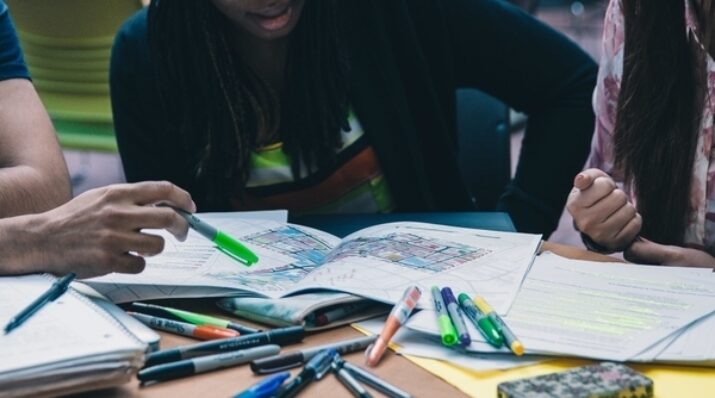 Enabling Change
Enabling Change
Next generation learning is all about everyone in the system—from students through teachers to policymakers—taking charge of their own learning, development, and work. That doesn't happen by forcing change through mandates and compliance. It happens by creating the environment and the equity of opportunity for everyone in the system to do their best possible work.
Learn More
When a school loses funding, rethinks programs, revises positions, adopts technology, or changes curriculum, these are sizable, important investments in change.
I've attended, worked at, or worked adjacent to schools for 30+ years at every level, from pre-K to higher ed. And they all have at least one thing in common; most of them, despite the intensity of their changing environments, do not engage in planned, intentional change management.
Part of it may be that schools and universities don't think of themselves as organizations or businesses. They're schools, and because they have this unique mission to educate, many of them think that business and organizational principles of management (profit or nonprofit) don't apply to them. But the truth is, they do. Yes, the mission is unique. Yes, the goals are hybrid, but there some principles that stretch across sectors, and change management is one of them.
According to Prosci research on change, intentional investment in managing change has a calculable return on investment that increases the likelihood of success six times. Every time an education institution, regardless of whether it's pre-K or higher ed, loses a funding source, rethinks program delivery, revises positions, adds new positions, incorporates technology, or changes curriculum, it is making an investment in change. These are sizable, important investments, so why not protect them? This isn't like trip insurance, where we feel reasonably confident that the outcome will be exactly as we predict: I will be on that 8:00 a.m. flight to Hawaii, come hell or high water. These investments routinely fail or fall short because, unlike your flight plans, their success depends on more than one person's determination to succeed.
There are many models of change management ranging from the metaphorical/spiritual to the hard-nosed and pragmatic. They all have truths to offer, but the pragmatist in me likes a blend of John Kotter and Prosci. Both models stress the need for clear vision (check out this video on why 'the why' is so important), buy-in, and reinforcement. Kotter emphasizes the need for cross-functional teams working together, which is especially important when you're talking about technology-based changes. You really don't want to surprise your IT department with a $300,000 change and hope they're on board. Prosci emphasizes the human dimension and the need to include both training and practice as part of the adoption plan, which is also important in technology-based solutions. You won't get the performance you need if your people can't actually use the technology to get their jobs done. This is not to say that change management is only applicable to technology-adoption situations; it's valuable in any type of change scenario.
Change management takes time, patience, money, and in some cases help from outside; external experts can deliver messages that insiders may find hard to sell. Here's what a bare bones, blended plan that includes elements of both Kotter and Prosci methodology might look like:
Awareness | Urgency
An urgent need is detected, and people throughout the organization are aware of it. For example, the upsurge of enrollments of kids whose first language is not English highlights how inaccessible the curriculum is. Teachers are struggling to figure out how to teach it to their new students. Administrators are aware of this, but not being in the classroom each day, some of them don't understand how serious the problem is. In this case, they become more aware of it during their 1:1 observations/coaching sessions. Healthy, two-way communication is key here. This is the most often overlooked step: building mutual awareness.
Cross-Functional Team
Leadership, staff, and other departments identify options for addressing the need together using a small, empowered committee. An option is selected using mutually agreed criteria, and a vision for the future is generated. This is key for buy-in. If all the stakeholders are included in the early stages, resistance in the later stages is lower. In our example, the school's team researches and chooses a new curriculum that offers explicit support for students learning English.
Knowledge and Ability
The same blended committee makes a decision and plans a training schedule with time to plan and practice new strategies. This is another point where organizations err on the side of stingy to their detriment. Investing in high-quality, hands-on training with opportunities to practice in low-stakes situations is essential to adoption. Even if the change is non-negotiable and adoption is required or guaranteed (e.g., travel reimbursement is switching to a different credit card on May 1), positive, willing adoption is invaluable to morale and goodwill. In the example, our school might plan professional development with the curriculum publisher and offer teachers a chance to practice the strategies with the help of a video capture program like IrisConnect.
Communications
Along the way, the organization is using clear, consistent messages, delivered by the right sender to optimize open reception of the message.
Resistance Management
Along the way, middle management/leadership is proactively listening to and supporting employees. They are helping employees manage their personal fears and concerns, which everyone will have, so that resistance is minimal. They're also managing their own fears and concerns.
Reinforcement
Once across the threshold, the leadership acknowledges the work, the success, and the new skills publicly and privately, reinforcing the work done. A new need/challenge is detected, and the cycle begins again, this time with more ease because everyone's been through it once before and the school builds its competency with managing change.
Change is always disruptive, even when it's desired; Exhibit A, every blown New Year's resolution to eat better, now on full display as of March. It's hard to adapt to new ways of doing things, even when we know the future will be better because of it. Adopting the change-management playbooks of successful organizations can make it easier to manage change within education.