Reimagining Assessment
School Profiles: Helping College Admissions Teams Understand Deeper Learning
January 14, 2020
Topics
Project-based Learning
College & Career
Tools for Next Gen Learning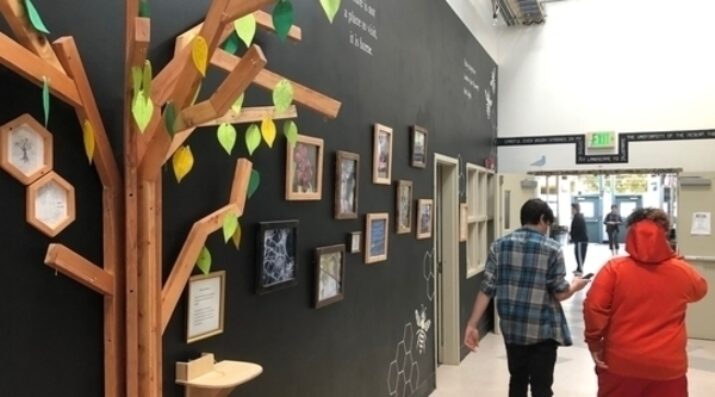 Reimagining Assessment
Reimagining Assessment
Educators are rethinking the purposes, forms, and nature of assessment. Beyond testing mastery of traditional content knowledge—an essential task, but not nearly sufficient—educators are designing assessment for learning as an integral part of the learning process.
Learn More
Schools can use their school profile to convey how students experience performance-based assessment, project-based learning, and academic internships.
What does your school profile say about your school?
This is a question I've recently been asking deeper learning educators and it's something you should ask at your school as well. Through my work on the Reimagining College Access Initiative, led by the Learning Policy Institute in partnership with EducationCounsel and Education First, I've had the opportunity to engage with policy and practice leaders from both K-12 and higher education about the use of school profiles in college admissions. These conversations have made one thing clear: school profiles are an important but underutilized tool.
What Is a School Profile?
School profiles are documents generally sent alongside a student's transcript in a college application and are often accessible via a school's website. These documents are the same for every student from a given school. They also provide helpful context to admissions teams as they review a student transcript to understand the opportunities available to students at their secondary school. This information is especially helpful when considering equity and student access to high-quality learning.
Several resources shed further light on the purpose of a school profile and the content that should be included. For example, The Common Application offers its definition of a school profile as a document that "provides summary information about the school's student body, curricular offerings, and grading system" and it links to the College Board's sample of a generic high school profile. While this demonstrates the baseline of what all schools should include, a quick scan through the 1200+ school profiles linked on the National Association for College Admission Counseling's website will show that the content and look of these documents is wildly variable.
School Profiles for Deeper Learning Schools
A descriptive school profile is especially important for schools that engage students in deeper learning. Many of the college admission representatives I've spoken with through the Reimagining College Access Initiative have explained that they are largely in the dark about what deeper learning means for any individual high school and how a student's experience there compares to that of a student at any other school.
Some deeper learning schools, however, have taken steps to ensure that admissions teams have a clear understanding of their students' experiences and what sets their school apart from others. High Tech High, a network of deeper learning schools in San Diego County, is among them, using its school profiles as one tool to educate admissions teams about the network's unique school model.
While each of the six high schools in the High Tech High network has a unique profile, they each communicate the same mission and include details about how their students experience performance-based assessment, project-based learning, and academic internships. These school profiles also describe the senior projects that all students complete, highlighting that the project "requires students to set large goals, demonstrate independent learning, manage complex and challenging tasks, and present substantive work to a panel of experts."
Impressed by the High Tech High school profile's focus on deeper learning, I asked Chris White, Director of College Counseling at High Tech High Mesa, why he thinks it is important to have a school profile that clearly describes their school's approach to learning. He explained that, "while there are multiple ways of making sure a college knows your school and what differentiates it, the school profile is an important one because, before an admissions officer picks up a phone to call a school, they're more likely to refer to the school profile."
White also pointed out that there is more to developing a strong school profile than just listing information about deeper learning. Making sure the information is relevant and useful to admissions teams is key—something High Tech High schools have achieved by asking college admissions officers to provide feedback on the content of their school profile. This simple feedback loop is something any high school can accomplish, and it can go a long way toward admissions teams understanding what deeper learning looks like for students at that school.
Make Your School Profile Useful
Having a school profile that describes your deeper learning model signals to a college admissions team that you want them to see how your students stand out from other applicants. But some schools utilizing performance-based assessments, such as senior capstones or portfolio defenses, and other deeper learning-aligned practices still do not describe these differentiating characteristics on their profile.
Whether your school has a well-developed school profile or one that could use updating, ask if it's doing enough to help college admissions teams understand your school's unique learning environment. Like High Tech High, other schools post their school profiles online; the New Technology High School profile and the Souhegan High School profile also talk about deeper learning–aligned practices. You can use these as examples to help shape your school's profile and you can reach out to college admissions teams if you're not sure how useful your school's profile currently is.
School profiles play an important role in college admissions. Make sure yours says everything it can and should about your school.
The Portrait of a Graduate in Practice
New from NGLC! Explore what happens after a school district adopts a graduate portrait.
Learn More
---
Photo at top courtesy of Rusty Walker of High Tech High: Common spaces at San Diego's High Tech High display work from student projects.