New Designs for School
Student Voice
December 5, 2016
Topics
Learner Agency
Curriculum & Instruction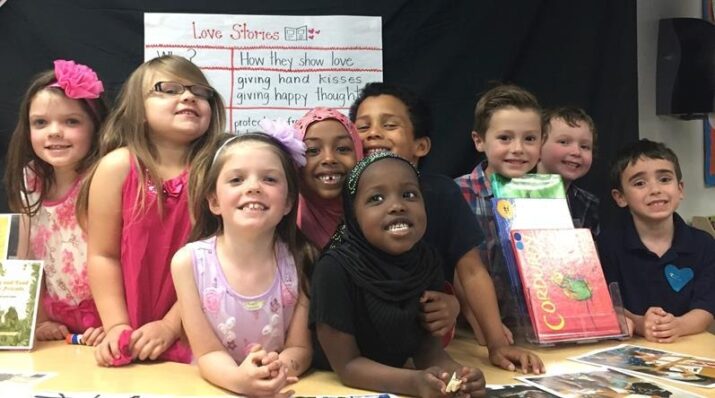 New Designs for School
New Designs for School
We've all had the experience of truly purposeful, authentic learning and know how valuable it is. Educators are taking the best of what we know about learning, student support, effective instruction, and interpersonal skill-building to completely reimagine schools so that students experience that kind of purposeful learning all day, every day.
Learn More
Practitioner's Guide to Next Gen Learning

The theory, evidence and practice of student voice, an essential component of personalizing learning and ensuring that students exercise their agency.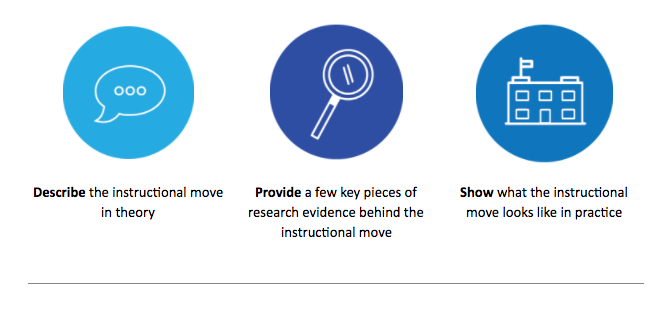 Theory
As we see time and again when we visit NGLC grantee schools, student voice is an essential component of personalizing learning and ensuring that students have agency. When student voice is heard and meaningfully applied, learners' questions, passions, critiques, opinions, and ideas shape their learning experiences and those of their peers. As authors Eric Toshalis and Michael J. Nakkula of Motivation, Engagement, and Student Voice, a Students at the Center Series, write: "At its core, student voice is the antithesis of depersonalized, standardized, and homogenized educational experiences because it begins and ends with the thoughts, feelings, visions, and actions of the students themselves. This makes student voice profoundly student centered."

Research
Research has shown that when students are able to use their voice and are given agency to co-construct their learning experience, there is a direct positive impact on engagement and motivation. Additionally, practice shows us that to personalize learning we must know our students deeply—understand their perspectives, goals, passions, hopes, and struggles. Engaging students in this way, allowing for expression, participation, and choice, "not only increases academic achievement," write Toshalis and Nakkula, but "immerses students in the possibilities of their own minds, to let them see and feel what they can do with their own thinking when they become motivated and get engaged. This immersion is an end in itself. To be captured by one's work—driven if not thrilled by it—can be life-altering for adolescents in search of meaning, identity, and trajectories toward fulfilling adulthood."
Explore this research to learn more about how student voice enhances the learning experience:
The Significance of Students: Can Increasing ''Student Voice'' in Schools Lead to Gains in Youth Development? Through this research, author Dana L. Mitra demonstrates how student voice opportunities contribute to students' competence, agency, sense of belonging, and overall development.
Student Voice: Tapping the Potential of Relationships, Relevance, and Rigor. This report of seven small schools in Washington State illustrates that when students are direct participants and decision makers "in the structures and practices that shape their educational experience," learning is deeper, more meaningful, and purposeful. (If you don't have time to read the full study, pages 21–26 are especially pertinent.)
Practice
In this section, we highlight NGLC grantees and other schools that provide students with multiple avenues to exercise their voice.
Social Justice, Computer Science, and Leadership at Washington Leadership Academy Washington, D.C.
This grantee and XQ Super School is all about helping students cultivate their voice—and use it to make a difference in their lives and communities. Students take a four-year leadership course and participate in internships in our nation's capital. Check out the ninth-grade curriculum, which is open and available to all via Google Docs, and watch this video to learn more:
Students Lead at the Incubator School Los Angeles, California
The Incubator School works to create a culture where students participate, and even lead, many of the experiences adults typically do. The mindset is: Can our students do that? Read their playbook [link currently not available] to learn more.
Students' Curiosity Drives Learning at Wildwood World Magnet School Chicago, Illinois
An inquiry-based curriculum that lets students dive into their questions and ideas powers learning at this school. Watch this video to see it in action:
How Do You Learn Best? Students Shape Their Learning Environment at CICS West Belden Chicago, Illinois
At CICS West Belden, the physical space reflects how the students want to learn. Educators help students think about what spaces are best and most conducive for their learning, and then they create them together, like the one pictured below. If you're interested in reshaping your physical space in partnership with your students, check out NGLC's recently unveiled toolkit.
Student-Led Meetings at University Park Campus School Worcester, Massachusetts
At University Park, students drive important conversations and decisions with their parents and teachers about their learning. Watch the video below to learn more:
Additional Resources on Student Voice
A video created by the Nellie Mae Foundation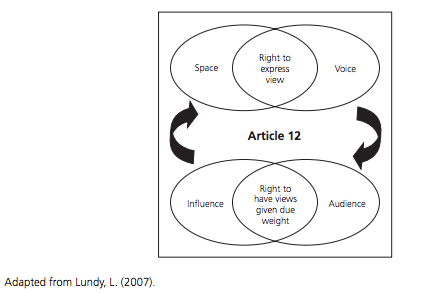 The framework depicted in this graphic and cited in this research study is a helpful tool when considering conditions that should be present for students to feel comfortable and able to have influence.
---
The team and I would like to extend special thanks to Nicole Falcone of 2Revolutions for her help in putting together this edition.