Technology Tools
Supporting Teachers in Using Online Inquiry-Based Games
March 25, 2015
Topics
Staffing
Curriculum & Instruction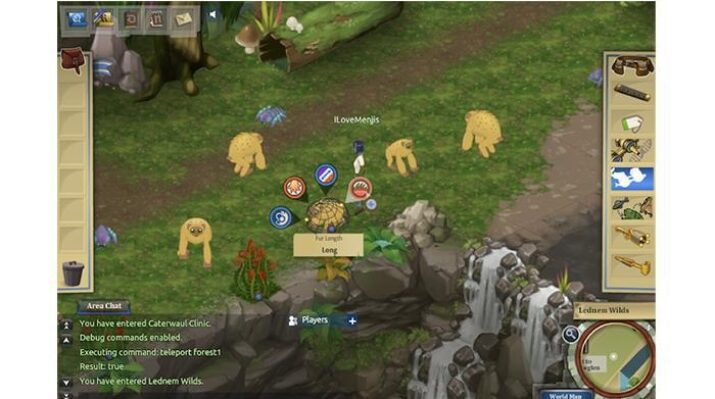 Technology Tools
Technology Tools
Educators often take advantage of educational technologies as they make the shifts in instruction, teacher roles, and learning experiences that next gen learning requires. Technology should not lead the design of learning, but when educators use it to personalize and enrich learning, it has the potential to accelerate mastery of critical content and skills by all students.
Learn More
MIT researchers found that teaching with games—and especially teaching with inquiry-based games—can put many teachers outside of their comfort zone. The good news: they've observed teachers who have successfully worked through challenges.
As part of a pilot project, we've been working with teachers to implement The Radix Endeavor in their classrooms. The Radix Endeavor is a Massively Multiplayer Online Game (MMOG) developed at the MIT Education Arcade; it is designed to improve learning and interest in STEM for middle and high school students.
Players take on the role of mathematicians and scientists and embark on quests that encourage them to explore and interact with the virtual world through math and science systems. In accordance with both the CCSS and the NGSS, this game gives players opportunities to build biology and math content knowledge while developing skills such as using models, analyzing data, and communicating information.
During the course of our 2014-15 pilot, we observed 10 teachers and 27 classes. Within that, we have seen a wide variety of curricular goals and implementation styles, but there are some common themes that emerge in terms of challenges and successes.
Challenges
Teaching with games—and especially teaching with inquiry-based games—is a new experience for many teachers and can be outside of their comfort zone. A number of teachers find a shift in teaching approach to be necessary, moving away from the traditional role of the teacher as sole knowledge holder.
In Radix, students learn by exploring and experimenting, so teachers may need to change their classroom environment in order to foster that type of learning. For the game to be most effective, teachers cannot simply assign students to go play the game by itself. Rather, they build on the firsthand in-game STEM experiences with discussions and related activities that solidify content knowledge and encourage students to reflect on the skills they have used.
Creating and refining these transfer activities can be an iterative process, which means more work on the teacher's part. In addition, the logistics of getting started with a new game, setting up accounts, and helping students feel comfortable in the world require an investment of time when beginning the game. All of these factors can understandably feel intimidating for teachers getting started with a large-scale learning game like Radix.
Supports
The good news is that we have observed teachers who have successfully worked through these challenges. One of the most powerful support structures we've seen is the community of teachers using Radix. Especially when multiple teachers in the same school are implementing the game, they can get technical help, share resources, and compare notes on how their students are responding to the game.
As with any game, there is a growing body of resources available for teachers created by both the game's designers as well as fellow users. These resources range from how-to guides to bridge curriculum and mean that teachers don't have to reinvent the wheel. In addition, successful teachers iterate on Radix implementations as they would on any lesson plan. Each time they use Radix, they gauge students' reactions to what is engaging and what is confusing, so they can make tweaks and improve the implementation each time.
Successes
As a result of teachers' investments of time and effort into their implementations, we have seen clear payoffs and some inspiring learning moments! Students become engaged with the science and math content and work through frustrations to solve problems.
We've seen "aha" moments when they figure out how to use the trait examiner tool and when they discover a new inheritance pattern. We've seen students jump out of their seats when they use algebra to get a good deal from a market vendor. We love to see these experiences that are made possible by teachers creating an environment conducive to independent exploration.
Teachers report that with an inquiry-based approach, students learn to take ownership of their learning and apply concepts to new situations. In addition, when given the chance they work together to solve problems and teach each other, coming to rely on their classmates as a valuable learning resource.
These are just some of the examples of the challenges and payoffs that we have seen in the Radix pilot project. Different teachers find different aspects to be most challenging, and they find different successes according to their learning goals.
Regardless of implementation style, teachers need certain supports to find that success, including time and space to tailor their implementations. Given that opportunity and the investment of effort, our Radix teachers have been able to bring more game-based and inquiry-based learning into their classrooms, and get some inspiring results!