Enabling Change
Sustainability: Accessing a Roadmap for Ongoing Success
June 28, 2018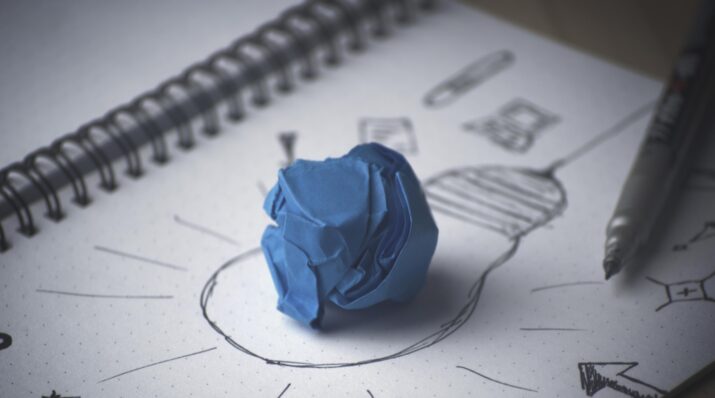 Enabling Change
Enabling Change
Next generation learning is all about everyone in the system—from students through teachers to policymakers—taking charge of their own learning, development, and work. That doesn't happen by forcing change through mandates and compliance. It happens by creating the environment and the equity of opportunity for everyone in the system to do their best possible work.
Learn More
Many of the reforms in public education are based on theories of change we have never proven. What can we learn from the financial industry?
Look behind every entrepreneur's vision, and one will discover an inherent pursuit of scale. Vision without scale is like a dog without teeth—all bark and no bite, and therefore not worthy of attention.
However, last month I suggested that scale couldn't be evaluated without sustainability, and that sustainability, the kind that lasts multiple generations beyond a founding leader's departure, might be the more elusive and yet more important goal to strive for. But how do you achieve true sustainability?
Sustainability beyond a founding or originating leader's tenure requires a system. But how do you know if you are building the right system—one that can produce enduring great results while you are creating it?
Perhaps public education can learn something from the financial industry. Investment managers need a systematic way to evaluate risk and return across multiple variables over time, with significant uncertainty as to whether their evaluations will prove accurate as they make them.
Ray Dalio of Bridgewater Associates has been referred to as the 'Steve Jobs of investment management.' Bridgewater has grown to the fifth most important private company in the U.S. and Dalio one of Time magazine's 100 most influential people in the world. The secret to his success? A set of principles he's converted into operating algorithms that he tests, refines, and improves with actual data and experience. I love this. Dalio has systemized how Bridgewater makes core decisions by formulaically capturing for posterity and then adjusting it continuously.
Hard-wired formulas + data-driven flexibility = sustainable effective practice
Consider that many of the reforms in public education are based on theories of change we have never proven. We do not even have a formulaic way to test and attempt to validate them.
We have been trying to adopt Dalio's algorithmic approach to sustainable excellence. What does this look like in education?
Over the last several months, we've tried testing a new algorithm to see how we might improve our ability to recruit teaching talent. Launching our first charter school in Indianapolis has meant that we will have to compete against other more established schools and their brands.
We designed a progressive set of interviews for suitable applicants:
Round one was a one-to-one video interview.
Round two was a team interview around a set of competencies backed by research.
The third and final round was a social activity where we invited multiple candidates to a local bar to play trivia games in small teams for fun prizes to assess teamwork and culture fit, which are almost impossible to determine in traditional formal interview formats.
After the social game nights, we extended offers feeling reasonably confident that this multi-tiered, multi-dimensional interview and socialization process would confirm our selections. What we didn't realize is that this process was equally affirming for the candidates, and helped to validate their choice of us. We had an initial pool of 266 applicants apply for teaching positions. Our algorithm to date has produced an 87 percent acceptance rate of the employment contract offers that we've extended. Perhaps just as important, we now have a formulaic way to build sustainability into this initial effective practice.
We are trying out similar algorithms for student recruitment, student academic success, and parent engagement, to name a few. To sustain this, we will have to look deeply at the data through our algorithms to identify ways to improve and adapt over time. However, our algorithms will offer us a roadmap to reach for sustainability.
What algorithms should define and sustain your success?