New Designs for School
Teachers: Here are the Top Five Ways to NOT Dismiss Students' Experience
July 9, 2018
Topics
Learner Agency
Student Success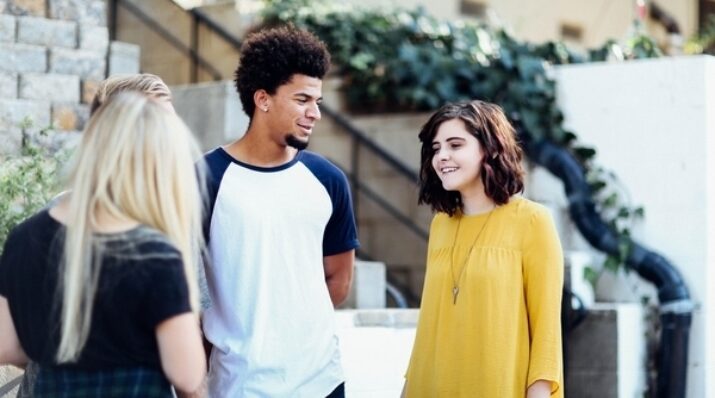 New Designs for School
New Designs for School
We've all had the experience of truly purposeful, authentic learning and know how valuable it is. Educators are taking the best of what we know about learning, student support, effective instruction, and interpersonal skill-building to completely reimagine schools so that students experience that kind of purposeful learning all day, every day.
Learn More
An educator and a student suggest how teachers can avoid damaging interactions between teachers and students and improve relationships in the process.
My 16-year-old daughter, Sarah, and I had a conversation some weeks ago. We talked about her junior year and how it was progressing. "Mostly great," she says. "But there are times…" Over the course of our meal, she reflected upon how the normal interactions of school can leave her feeling diminished, disrespected, or 'less than.' She has experienced this as contempt. Her friends and peers confirm this. So, here are five "don'ts" based on the experience of Sarah and her friends:
Please don't tell students that they just have to work harder. First of all, diminishing the effort they've already put into the work will not build trust or buy-in. Second, if "just working harder" will bring them to success, then the structure of the task is based on student effort, not student mastery.
Please don't use analogies to justify seemingly arbitrary requirements. For example, we've heard, "If they're late, it's a zero. If the train leaves at 6:30 and you are there at 6:31, you miss the train." Kids do need to learn that time is a factor in achievement. But you know what happens if you miss the 6:30 train? You catch the 7:30 train. There are other analogies you can use. Perhaps the pace of learning is not a punishing, intractable steam engine. Maybe it's a garden. When the asparagus doesn't come in on schedule, you don't blame the plant. You don't blame anyone. You tend to the conditions.
Please don't tell kids that their world is fake. The world of school is as real to our kids as the world of work, mortgages, and taxes is to us. There is love and death. There are mistakes and triumphs for them, just like us. The challenges that they face within our system are genuine. 'Authentic' is more than a brand of assessment. And it should be real. We guide them for more than a dozen years. Telling them, "Wait until you get into the real world!" reveals more about us than them.
Please don't end a hard conversation by putting kids in their place. Yes, they admit, kids can be a pain in the butt and can push our buttons…and they can also catch us in our own nonsense. Nevertheless, I urge you not to end those hard conversations with some variation of: "…because I am the teacher." They know that you are the teacher. If the only thing you have left is to put kids in their place, then you need to consider the validity of your point.
Please don't hold students' failures against them forever. Don't average scores. Okay, I am bringing up this mainstay of Competency-Based Learning, but seriously, don't average. Averaging scores over time is like tying a weight to a kid because, at one point, they did not learn the thing we wanted them to learn in the timeframe that suited our plans. It adds no value to student learning, obscures deficits that should be addressed, and can create insurmountable burdens.