Professional Learning
The 2015 Breakthrough Models Academy: Fresh Thinking for Higher Ed
July 15, 2015
Topics
Competency-based Education
Design Thinking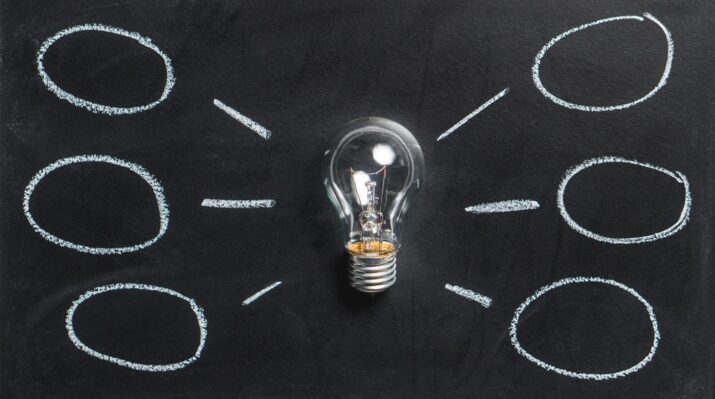 Professional Learning
Professional Learning
Educators are the lead learners in schools. If they are to enable powerful, authentic, deep learning among their students, they need to live that kind of learning and professional culture themselves. When everyone is part of that experiential through-line, that's when next generation learning thrives.
Learn More
Participants from institutions across the U.S. are focusing on projects to improve college completion, retention, affordability, and competency-based education.
The Breakthrough Models Academy is off and running!
Is it possible to gather a roomful of higher ed professionals with the expectation that—in one week—they'll produce a project idea capable of shaking up academia?
If the past couple days at the Breakthrough Models Academy are any indication, the answer is yes.
Participants from institutions across the U.S. are focusing on projects to improve college completion, retention, affordability, and competency-based education.  They're using design thinking to get a fresh look at challenges faced in higher education today, learning how to best generate and iterate upon new ideas.
Teams have been tasked with taking a learner-centered approach to understand how to design services that enable student success. (Check out past BMA cohort projects from 2013 and 2014 for some examples.)
The onsite portion of the yearlong program launched this Monday in Chicago. So far, the presenter lineup has featured higher ed thought leaders such as Harvard Graduate School of Education's James Honan and David Schejbal, Dean of Continuing Ed, Outreach and E-Learning at University of Wisconsin-Extension. rpkGROUP's Rick Staisloff also challenged teams to think about how their projects could meet 'at the intersection of mission, market and margin', and ExperiencePoint's Greg Warman encouraged lots of brainstorming (and Post-It note usage) in his design thinking exercise.
Examining Tech's Role in Student Success
BMA teams were welcomed by John O'Brien, EDUCAUSE's new President and CEO, and heard a keynote speech by Desire2Learn's CEO John Baker. While Desire2Learn's LMS remains one of the most popular on the market, Baker stressed that technology is a key part—but only part—of the solution to today's challenges in higher ed. In his talk, he asked teams how they'd confront top issues:
How do we open access to education?
Why does it need to change?
How do we close the attainment gap, and how can tech play a role in closing it?
What are we prepared to do to lead change?
Enabling and measuring student success has become easier thanks to data that's accessible through technological tools like learning management and lecture capture systems, among others. How and for what purposes these tools are used—including proactive advising, personalized learning experiences, competency-based ed, mobile learning and predictive analytics—continue to be adapted to best impact students' learning.
Taking into account such emerging technologies and approaches is all part of the deal at BMA. The onsite gathering will culminate in Friday's 'Pitch Day', which will feature a series of elevator pitches by each team on their new project. (I'll be giving them a few pointers in my 'How to Do a Pitch' presentation tomorrow—and will be sharing those with our readers, too.)
And following this week's residential program, BMA's design challenge teams will meet and continue creating their own version of a 'breakthrough model' for student success with support from executive coaches. (For more info on project parameters, see the BMA Model Design Rubric.)
Tweets quoting speakers and facilitators poured in during Monday and Tuesday's opening sessions—but you don't have to be in Chicago to stay connected. Follow @NextGenLC and join the conversation during #BrMA15 this week.