Why Schools Need to Change
The Do's and Don'ts of Reimagining Middle School
November 1, 2017
Topics
Personalized Learning
Learner Agency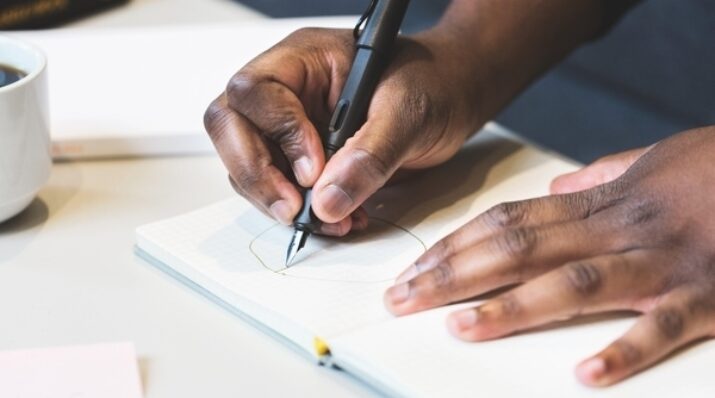 Why Schools Need to Change
Why Schools Need to Change
Today's learners face an uncertain present and a rapidly changing future that demand far different skills and knowledge than were needed in the 20th century. We also know so much more about enabling deep, powerful learning than we ever did before. Our collective future depends on how well young people prepare for the challenges and opportunities of 21st-century life.
Learn More
Dr. LeViis Haney is reimagining school at Lovett Elementary in Chicago. And it's working. Over the past two years, Lovett has seen reading scores grow from the 73rd to the 98th percentile nationally and in math from the 34th to the 98th. Find out how.
I chose a career in education because I wanted to make school a place where students wanted to be. As a student, the traditional educational structures did not work well for me – I was not a motivated learner. But, I grew to love learning due to the many teachers who shaped my classroom experiences in a way that allowed me to play an active role in my own learning process.
My experience growing up attending Chicago Public Schools gives me a unique perspective as both a teacher and now as a principal at a CPS elementary school in Chicago's Galewood neighborhood. That perspective helped me identify a challenge at Lovett Elementary.
Toward the end of my second year leading the school, our leadership team noticed discipline issues and a lack of engagement among our middle school students. That summer, I was lucky enough to have the opportunity to workshop this challenge with a team of Lovett teachers and staff through The Chicago Public Education Fund's Summer Design Program. The Fund is a nonprofit working to increase the number of great public schools in Chicago, and through its Summer Design Program and other efforts, supports principals and enables strong educator teams to reinvent classroom learning.
Through our Summer Design Program experience, we began reimagining the middle school experience at Lovett by identifying and implementing strategies to improve the school culture, build more trusting relationships with students, and empower them to take greater ownership of their learning.
And, I'm happy to report that those strategies are working. Over the past two years, Lovett has seen reading scores grow from the 73rd to the 98th percentile nationally and in math from the 34th to the 98th.
How did we do it? Below I offer four Do's and Don'ts that made all the difference at Lovett.
DO ask students how they would like to learn. We decided that if we wanted to better serve our students, we should know more about them. We created learner profiles on all of our students with questions such as: How many siblings do you have? What is your favorite color? What is your favorite subject? How and where do you learn best in your home? This "data" was used to construct environments that were more student-centered. Once students realized that their input actually mattered, engagement increased along with their academic performance.
DON'T be tied to the idea of a typical classroom. Physical changes to the learning environment often spark change. At Lovett, we moved all 100+ middle school students into their own building and later outfitted those classrooms with mobile desks, soft seating, rugs, and collaborative areas. The classroom is now more conducive to deeper learning projects. The teacher role has transformed from the "sage on the stage" to the "guide on the side."
DO give your teachers time away from the classroom to plan. More time together facilitates increased teacher collaboration and planning to support personalized learning activities for students. In Chicago, a typical elementary school teacher has no more than five hours of planning time—and usually no more than one hour with other teachers—each week. At Lovett, we've built in nine hours a week of common planning time for teachers. Teachers use this time to review data, create personalized groups based on student needs, and support one another in planning. Increased teacher collaboration at Lovett has led to greater success for all team members because of a new culture and spirit of support for one another.
DON'T be afraid to switch it up. Scheduling plays a key role in our model. We've created time that provides teachers with the flexibility to plan deeper learning projects while assessing, providing feedback, and guiding students to be agents of their own learning. To achieve this, the Lovett Middle School utilizes block scheduling to allow teachers to work in small, targeted instructional groups while students work on projects such as personalized playlists or participate in data-based conferences with other teachers or adults.
At Lovett, these changes and our team's continued commitment to innovation within the school have resulted in not just higher test scores, but also a greater sense of pride from these students and a genuine love of learning.