New Designs for School
The Teacher's Role in Personalized Learning: Making Math Relevant
February 28, 2018
Topics
Competency-based Education
Personalized Learning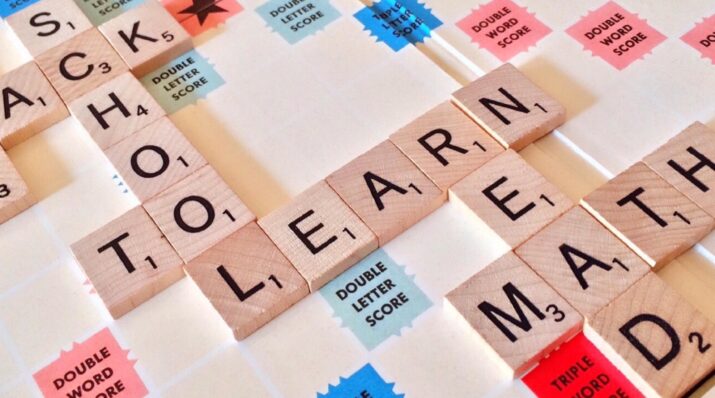 New Designs for School
New Designs for School
We've all had the experience of truly purposeful, authentic learning and know how valuable it is. Educators are taking the best of what we know about learning, student support, effective instruction, and interpersonal skill-building to completely reimagine schools so that students experience that kind of purposeful learning all day, every day.
Learn More
Math lessons rarely focus on real-life connections, but math can be so much more than memorizing rules. Performance-based tasks help students understand how math exists in their world.
What is your most memorable math lesson? For me, it was when Mrs. Kaylor helped us visualize and understand place value by building straw men as we counted straws by units of one, ten, and a hundred.
I struggle to come up with many more memories and there's a good chance I'm not alone. If I asked the same question for other subjects, like social studies or language arts, however, I bet your answers would come a lot more easily.
The difference? These subjects include lessons that are often applicable to real life. Whether it's a mock trial, a school play, or a science experiment, project work deepens student learning by allowing them to explore the connections between content and real life.
Math lessons, on the other hand, have historically focused less on real-life connections. Like many students, I excelled in math by memorizing rules and tricks. In college, I trained to teach social studies, but became a math teacher by accident because I had earned enough math credits to qualify for a math teaching certification. It wasn't until I returned to earn a master's in math education that I discovered that math can be so much more than memorization.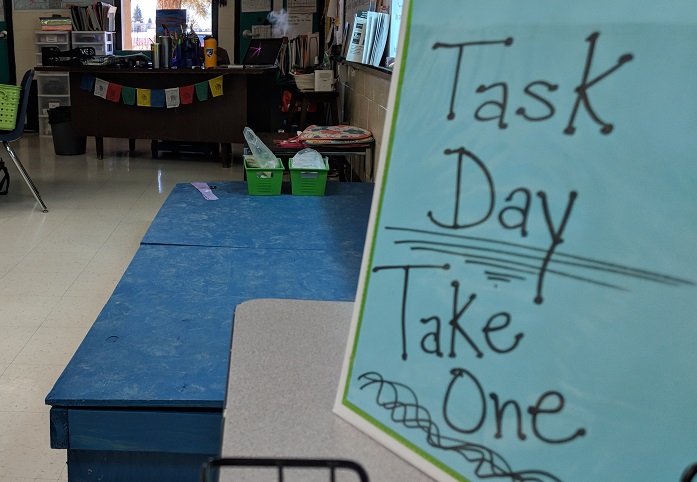 At New Classrooms, I support teachers in their journey to connect math to real life for their students. In Teach to One: Math, our performance-based tasks help students understand how math exists in their world. Tasks require students to work in groups over multiple days and apply skills to solve problems, culminating in a demonstration in which students defend their work to, and solicit questions from their peers.
What Is the Teacher's Role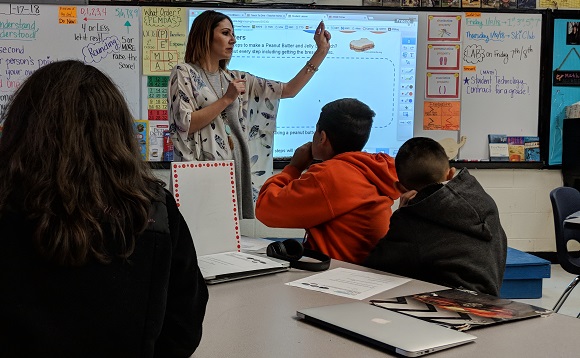 Our performance-based tasks don't fit neatly into any single pedagogical practice. Because students work for an extended period of time on real-world challenges, there are some shades of project-based learning. A key difference is that they are closely connected to specific skills and exit slips that are part of each student's personalized curriculum, making it less open-ended than traditional project-based learning. In either case, the goal is the same: for students to acquire deeper knowledge.
The teacher's role in this kind of learning experience is multifaceted, using a combination of techniques: planning, direct instruction, facilitating, challenging, and cheerleading.
Before the task ever begins, the teacher needs to begin at the end, with the culminating performance-based assessment, then plan backwards meticulously to ensure that the instructions and lessons align to the skills that students need to develop. Teachers plan mini-lessons, consider places to check for student understanding, and think about where student misconceptions will arise. They take care to create opportunities for students to think critically and make real life connections.
Teach to One's task packets are intentionally designed with room for flexibility, often broken down into 20 parts or more that span several days. The extra details give teachers choices about how they want to facilitate the project. They also help teachers provide students with a clear "road map" or overview when introducing the project.
What Elements Should Teachers Include in the Experience?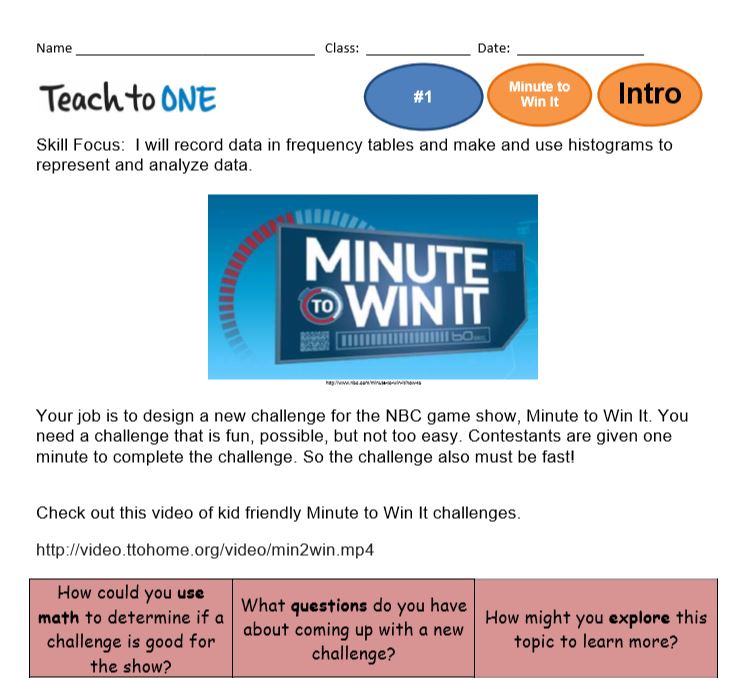 In the Teach to One task Minute to Win It, students are game show designers who have to pitch and develop a series of ideas to the show's producers. Over the course of the project, they study, record, and analyze statistical data using different mathematical techniques such as frequency tables and histograms.
Driving Question: It's important for teachers to share a driving question that captures the heart of the project. When working on the Minute to Win It Task, students need to keep in mind the following question: How can I use math to determine if a challenge will be good for the show?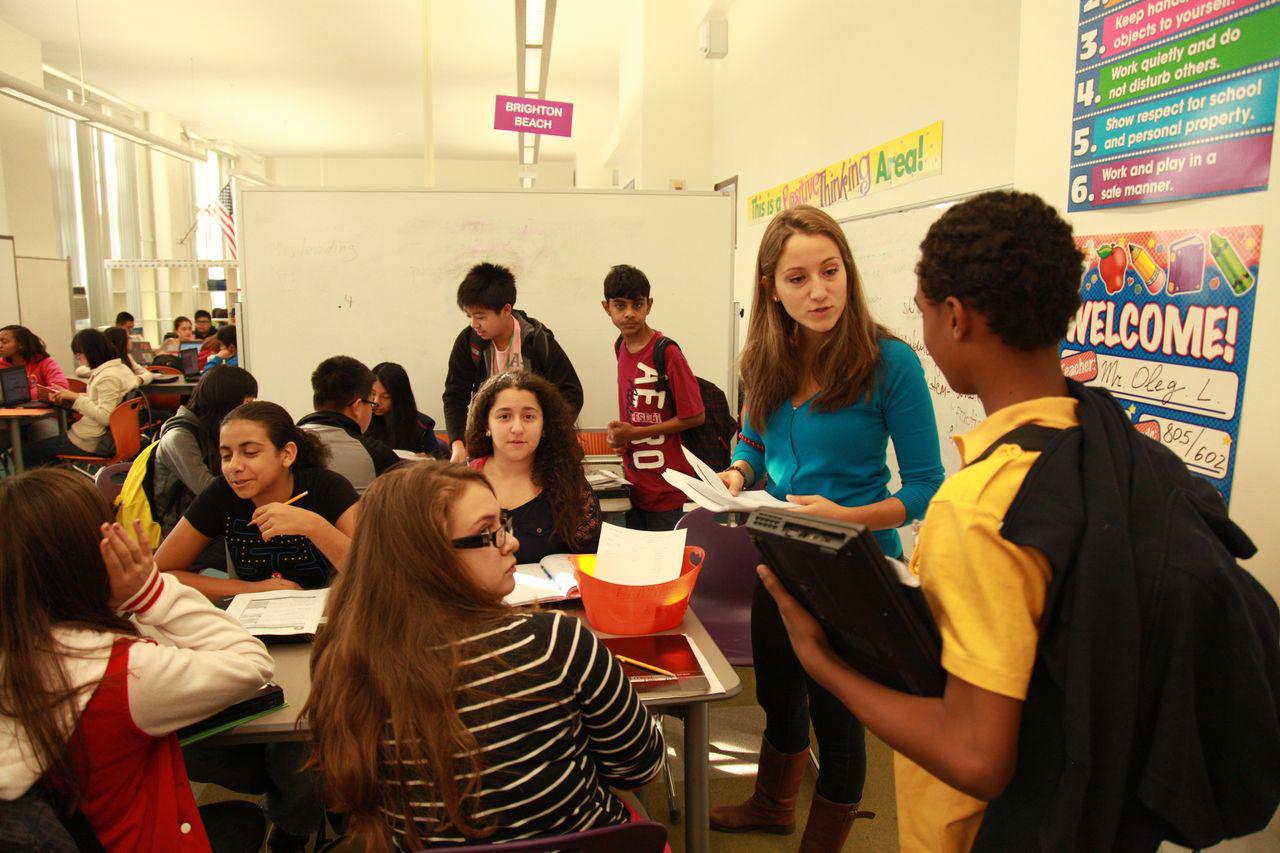 Performance-Based Assessments: Projects are more meaningful for students when they have a chance to defend their work and solicit questions from their peers. This supports the peer-to-peer feedback process and builds students' understanding, with the help from a rubric defining exemplary work. To scaffold the conversation, students assess each other using rubrics and feedback forms. Some teachers may decide to have students present to the entire class or school, but the element of student feedback is most critical.
The Hook: Teachers need something to capture students' attention from the very beginning. The hook should clearly introduce the project so that it activates prior knowledge and gives students an overview of what they'll be learning and how they'll be learning it.
In the Minute to Win It Task, students are introduced to the project with a short summary of the situation, assignment, and associated math skills. To hook students, we show them a series of video clips from the popular televised game show Minute to Win It.
Student Choice: Giving students choice offers them more ownership and increases their engagement throughout the project. In Minute to Win It, student groups have to decide if they want to create a new challenge for the game show, revise an existing challenge, or make an argument for why an existing challenge should not be changed.
Social-Emotional Skills: The Minute to Win It Task includes many opportunities for students to collaborate on the mini challenges and use critical thinking when analyzing the data they collected and choosing the correct data display.
What Is the Teacher's Role in Facilitating a Performance-Based Task?
When the day comes to introduce the project, the teacher already has an exciting hook or entry activity. It doesn't end there. The teacher needs to continually engage students by connecting their work to the project's final goals and driving questions. As facilitator of their learning, the teacher should be meeting regularly with groups to listen and provide feedback, encourage new and different ideas, and cheer them on along the way.
Teachers should build in extra time for discussion and questions at the very start, especially if project-based learning is a new concept for them. Students will need to be reminded that they will be presenting their work at the end. Teachers often show exemplars to students so that they understand what satisfactory and unsatisfactory work looks like. They have students role play the performance-based assessment for the class and teachers can even model using the rubric during the activity.
Including these kinds of elements in your lessons can deepen learning for students and connect mathematical skills within a specific context. It not only helps connect math skills and concepts to real-world scenarios and problems, but in doing so it might also lead to the kind of memorable lesson that sticks with students long after they leave the classroom.