New Designs for School
Vigorous Learning at Chipeta Elementary School
July 5, 2018
Topics
Personalized Learning
Change Management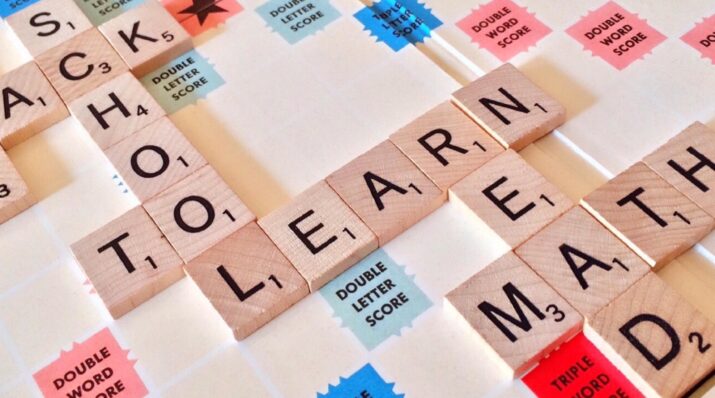 New Designs for School
New Designs for School
We've all had the experience of truly purposeful, authentic learning and know how valuable it is. Educators are taking the best of what we know about learning, student support, effective instruction, and interpersonal skill-building to completely reimagine schools so that students experience that kind of purposeful learning all day, every day.
Learn More
Chipeta Elementary is a school on a journey of change. The concept of rigor vs. vigor brings clarity to our purpose and our ensuing actions.
Vigor (as opposed to rigor) in learning has featured prominently in many of my conversations lately. Joe Bower on the Ecology of Education website talks about how 'rigor' is a negative term—strict, severe, harsh, and rigid. He counters with the idea that education needs more 'vigor' as defined by active strength, health, and vitality. In our school, we strive for vigorous learning.
Chipeta Elementary is a school on a journey of change. Over the past few years, we developed our vision for our school and created guiding tenets for our work with children, the development of staff as learners, and crafting a caring and inclusive community. In this process, we established a common understanding of our purpose. The concept of rigor vs. vigor brings clarity to our purpose and our ensuing actions.
As we envision a vigorous, vibrant academic environment, we anchor our decisions in the principles of deeper learning.
Our short statement of purpose includes the ideas that students must be (and become) self-directed pupils who collaborate, think critically, and solve problems to change the world. Inherent in these ideas is the notion that knowledge acquisition is dynamic and not exclusively controlled by others (namely, the adults). Students have a voice and are beginning to co-create learning opportunities. Students and teachers grapple with challenging ideas and questions as they create understanding. There is an authentic purpose for learning.

As we envision a vigorous, vibrant academic environment, we anchor our decisions in the principles of deeper learning—critical thinking and mastery of academic content (the cognitive realm), effective communication and collaboration (the interpersonal realm), and self-directed learning and a learning mindset (the intrapersonal realm). When these pieces come together, learners are challenged, have ownership, and are thoughtfully applying skills and concepts. In short, our students' education is vigorous: strong, healthy, and vibrant.
This may sound lofty, but it happens throughout our school. And when it happens, our students experience the joys and challenges of vigorous learning.
This spring, our first graders applied geometry and measurement skills by designing, building, flying, and redesigning kites. They compared their designs and how the kites flew to a commercially built kite. Adding the physical experience to the mental, academic skillbuilding increased the vigor of this opportunity.
Second graders independently researched bridge designs before designing and building a bridge made of paper and blocks. They tested their bridges with Matchbox cars and weights. Students designed, identified problems in their design, and redesigned. Critical thinking was required, problems existed, and yet, the students persisted, challenged themselves, asked questions of each other, and clearly explained their rationale in certain design features. Not only was the learning comprehensive (reading, research, writing, drawing, applying ideas, testing, and reflecting), but it was also fun. Students vigorously grappled with big ideas that they researched and applied to their projects.
Our staff meetings and professional development have changed. Teachers lead teachers in learning. We engage all voices in discussion using protocols and we have increased the amount of discussion. Conversation includes how our adults have been successful (or not) when applying new ideas to the teaching and learning in their classrooms. Our discussions—in meetings and afterwards—are more vibrant and inclusive.
One last example of vigorous learning at Chipeta is in our teacher hiring process. A common personalization strategy used in our classrooms is station rotation. We applied this to our hiring process. Students gave feedback on the lessons candidates taught in their classrooms. Other students designed and led tours of our school focusing on how places represent what is important to us in education, and in our community. For example, the media center lab where students have myriad choices, the playground designed with lots of student input (hence the chess tables and slides built into the hills), and the choice of eating lunch inside or outside—because kids know what they need. I'm certain that no two tours were alike. But I'm also positive that their learning was collaborative, authentic, meaningful and challenging.
As we balance the demands placed on us by the educational system with our beliefs about knowledge acquisition, we plan for and create academic experiences that bring together the concepts of deeper learning. We strive to make the practice joyful and meaningful; our ultimate goal is to make learning vibrant and vigorous for all students and adults at Chipeta.