New Designs for School
Want to Scale Innovation? Start With a Conversation About What You Value
July 12, 2018
Topics
Change Management
Leadership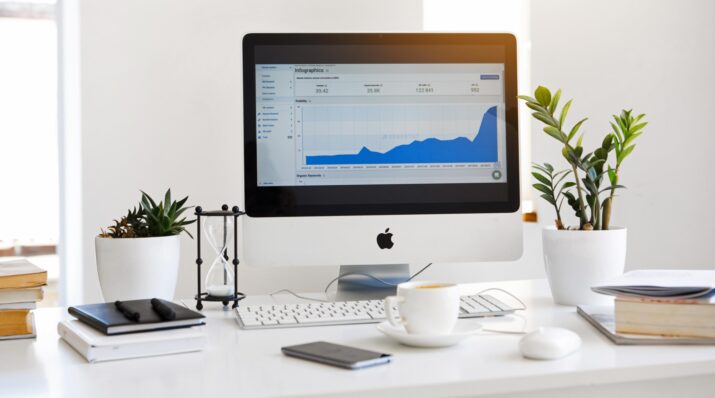 New Designs for School
New Designs for School
We've all had the experience of truly purposeful, authentic learning and know how valuable it is. Educators are taking the best of what we know about learning, student support, effective instruction, and interpersonal skill-building to completely reimagine schools so that students experience that kind of purposeful learning all day, every day.
Learn More
These recommendations will help education leaders avoid the mistake of jumping to tactical planning before defining strategic values and objectives when scaling innovation.
One of the biggest mistakes education leaders say they have made when scaling a new initiative is to jump to tactical planning before defining strategic values and objectives. "Context matters, culture matters, and resources matter," says Michael Fauteax, director of innovation for Leadership Public Schools. "Leadership teams should be asking, 'Based on our context and values, what should we be trying to innovate and what should we not?'"
These conversations about values can sometimes feel too theoretical and disconnected from the day-to-day work on the ground. Rebecca Midles, executive director of teaching and learning in Mesa Valley District 51, explains, "When leadership teams jump into visioning sessions without building concrete background knowledge, they end up sharing out words, but they don't link to anything tangible."
How, then, can leadership teams ground their work in a clear vision while remaining connected to the technical work of implementation? Over the course of this academic year, our team at The Learning Accelerator (TLA) sought to find out.
National Study of Innovation Leaders
TLA conducted 10 months of research, interviewing and surveying 100 innovation leaders in over 60 school systems across the country. We asked leaders about the most important decisions they had to make when scaling innovations like personalized and blended learning. While local context plays a significant role in determining the specific challenges leaders face, we found a surprising amount of similarity in the choices they face. Furthermore, we found the way that leadership teams resolve these choices was tightly connected to the values that initially drove their desire to scale.
Seven Questions
Regardless of context, specific challenges came up repeatedly in our conversations with innovators, who often described them as managing a pull between competing priorities. In a recent white paper entitled "Look Both Ways," we identified seven of the most common:
How do we decide what the district should hold tight vs. loose?(Centralized vs. decentralized implementation)
How fast should we be moving from pilot to scale? How can we achieve sustainability? ('Fast and furious' vs. 'slow and steady')
How do we decide where to pilot and how to allocate resources to schools? (Prioritize need vs. prioritize readiness)
How should we develop our talent and resource pipeline? (Build internally vs. buy externally)
How flexible should our district strategy be over time? (Fixed strategy vs. adapt with experience)
Should we scale a comprehensive model throughout our system or provide access to a series of independent, modular resources or tools? ("Prix fixe" vs. "à-la-carte")
How might practitioners best learn from one another? What should we be cataloging and sharing throughout the district? (Share best practices vs. share process or failures)
Leaders seldom made a definitive choice between these competing priorities. For example, no district or CMO fully centralized all scale efforts or gave full control of all implementation decisions to schools with no central office oversight. Instead, each system found its own pathway to navigate between the poles.
Strategic Choices are Driven by Values
Consider the challenge of building a pipeline of talent and resources to support a new initiative within a school system. Sourcing external support (such as consultants or tools) can prevent schools from having to reinvent the wheel, leverage successes from other systems, and provide much-needed external validation. Cultivating internal talent, however, is more likely to enable long-term sustainability, fit the unique context of the system, and create an internal leadership pipeline.
When we hold the options side by side, we not only identify the values that matter most to us but also develop a more nuanced view of what a robust implementation strategy might look like. We are then able to make our choices based on these values more explicit for stakeholders.

The point, of course, is not to choose between these different benefits, but to see that each holds inherent value. In Fulton County, GA, for example, district leaders worked hand in hand with external partners to develop the system that would eventually become their school readiness assessment and data dashboard. They also launched an internal effort, the Fulton County Vanguard program, to build internal capacity for change more slowly.
The Value of Looking Both Ways
By explicitly and consciously exploring competing priorities, rather than just choosing one and diving into action, leaders can:
Develop a more nuanced approach to scale. The key is not to ask, "Which way is better?" but rather, "How will we navigate a path that optimizes our values?"
Develop a more community-focused, empathetic strategy. By engaging with different points of view (even those seemingly in direct conflict), leaders can connect more actively to the perspectives of multiple stakeholders in their communities.
Focus on how and why they are scaling a particular initiative. It prevents an overemphasis on mapping out tactics.
Strategic choices cannot be separated from the values that drive them. By exploring competing priorities deliberately and explicitly, leaders can craft coherent strategies to more effectively serve their students.