Why Schools Need to Change
Welcome to the Sandbox
September 23, 2015
Topics
Competency-based Education
College & Career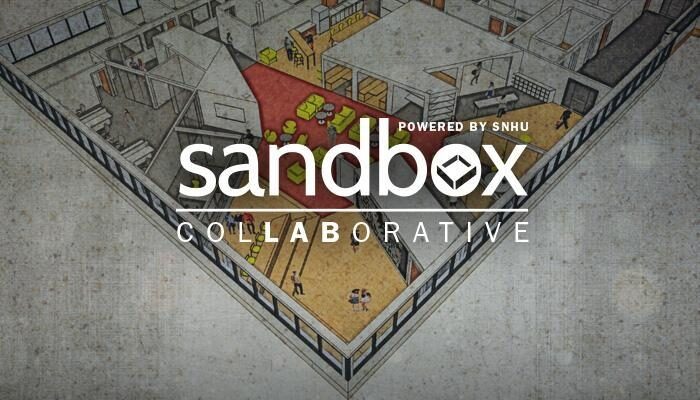 Why Schools Need to Change
Why Schools Need to Change
Today's learners face an uncertain present and a rapidly changing future that demand far different skills and knowledge than were needed in the 20th century. We also know so much more about enabling deep, powerful learning than we ever did before. Our collective future depends on how well young people prepare for the challenges and opportunities of 21st-century life.
Learn More
Colleges and universities remain unchanged, not because they are unaware of a changing academic terrain or lack of desire, but because they are incapable of innovations that deviate from how they do it today.
Much of my research over the years has underscored the innovator's dilemma in higher education: Colleges and universities remain unchanged, not because they are unaware of a changing academic terrain or lack the desire in many cases, but because they are structurally incapable of facilitating innovations that deviate from the way they currently deliver education. Most organizations struggle to innovate within the confines of a successful revenue formula because new solutions generally appear at odds with the existing business model—resources, processes, and priorities—of the college or university. For this reason, I found it difficult to imagine returning to a university setting in order to put the theories of disruption into practice.
But Southern New Hampshire University is a different story.
I've always admired the way President Paul LeBlanc has used the theories of disruption as a playbook for innovation. Taking his cue from IBM, which had set up a separate personal computer unit in Florida—far from its mainframe and minicomputer business units in New York and Minnesota—Paul intentionally built in what he called "breathing room" for the creation of the College of Online Continuing Education (COCE).
By 2011, COCE started to gain traction in the marketplace. Although the university was finally in "a sweet spot for growth," as Paul put it, he was determined to "take that opportunity to start thinking about what would be the next big thing." The innovation lab enabled yet another team the breathing room to scope out a new business model for the university. The lab created Pathways, which then morphed into what is now known as College for America (CfA), a low-cost, high-quality competency-based education program for working adults. After CfA came Motivis Learning, the new learning relationship management platform and now a stand-alone start-up company.
In the latest iteration of the innovation lab that I will now be leading, Sandbox Collaborative will serve as the R&D arm of strategy and innovation for SNHU. Our Sandbox is a safe space for experimentation and a place for new teams to think again about alternative business models, underserved markets, and the new job to be done in higher education. We'll concentrate on the trifecta of quality, accessibility, and affordability, but this time, the lab will serve more as an incubator or accelerator. Once we identify a viable opportunity through research and development, data analytics, and AB testing, we will push that idea out as its own business unit. Sandbox, however, will continue to generate new work—always thinking deliberately about what comes after "next."
We'll begin with four simple questions:
How do we facilitate an internal consultancy that can work with different business units to rethink their work, better serve students and improve performance within SNHU?
How can we better partner with government, business and industry to find solutions to the country's most pressing challenges in higher education?
How do we participate in building the next generation of performance-based assessments and immersive learning environments?
Is there a way in which to pursue a high-quality, low-cost international strategy—perhaps more partnerships like the pilot project with Kepler University in Rwanda?
In all of our work, we will be targeting nonconsumers of higher education as well as the underserved. As we focus on specific niches of the marketplace of lifelong learners, I look forward to thinking through challenges with many of you, working together, and forging partnerships in service of building more affordable and accessible pathways to higher education and the workforce.
Welcome to the Sandbox. We have so much play and work to do.