New Designs for School
What's New About Next Gen Learning?
March 3, 2015
Topics
Personalized Learning
College & Career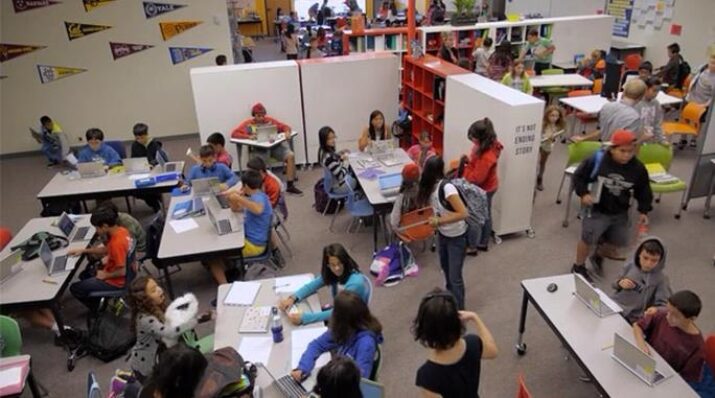 New Designs for School
New Designs for School
We've all had the experience of truly purposeful, authentic learning and know how valuable it is. Educators are taking the best of what we know about learning, student support, effective instruction, and interpersonal skill-building to completely reimagine schools so that students experience that kind of purposeful learning all day, every day.
Learn More
Practitioner's Guide to Next Gen Learning

Isn't 'next gen' or 'personalized' learning simply a new label on an old concept?
I was recently in touch with a former teaching colleague of mine. When I told her about my work at NGLC, she teased me: "Dalia, it seems like you're always working on these faddish reforms—isn't 'next gen' or 'personalized' learning simply a new label on an old concept?"
My friend's question resonated with me. As a young teacher, I had embraced project-based learning in an era of standards and accountability and had been a founding teacher in a small high school that incorporates many elements of the expeditionary learning model. In fact, as someone who has the privilege of reading dozens (if not hundreds) of applications for innovative schools, I sometimes wonder how much of our design criteria are new labels slapped on older concepts. But I also know that this moment in history is unique, when new approaches to design, innovation, and technology that have influenced other industries are also impacting our own.
I decided to pose my friend's question to our own NGLC grantees during a recent set of school visits to the Bay Area.
Here is how our grantees responded to the question: "What's new and what is grounded in existing efforts?"
Summit Public Schools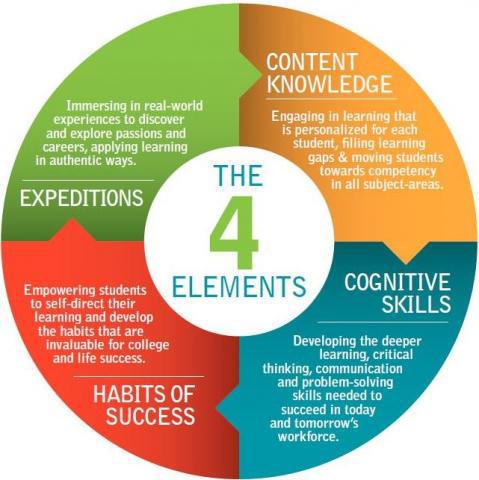 What's new?
Summit has received a well-deserved reputation for being a leader in developing a new, post-Industrial Age school model. After visiting Summit Denali, the grantees on the site visit agreed that there was much that was truly new about the model. Enabled by an online platform, students set their own goals and work backwards to assess how their daily, weekly, and yearly work impacts their future goals. Also new is the way that the platform allows students to truly individualize their learning, mastering content at their own pace.
What's grounded in existing efforts?
Summit's incorporation of project-based learning, expeditions, and habits of success is very much rooted in existing efforts. Students are able to track their growth in cognitive skills through common rubrics across all subject areas. Many schools have tried to provide such consistency, but Summit has been successful at implementing a common rubric-based assessment system.
Design Tech High School
For an overview of the Design Tech High School model, see the following video.
What's new?
Design Tech is very much influenced by the design thinking movement that has permeated education, especially in the Bay Area. The school's founders have studied at the d.school at Stanford University and all students use the design process to create solutions to individualized design challenges, based on topics that are of particular meaning to the students.
One visitor shared that he had never heard the term "extreme personalization" which is how Design Tech teachers describe their model. Specifically, the visitors were blown away by the fact that teachers create new schedules for each student each week, based on the needs demonstrated during the prior week. So, if one student needs additional help in math, her schedule is reconfigured on Sunday night to allow for that special need. This was truly new to our group!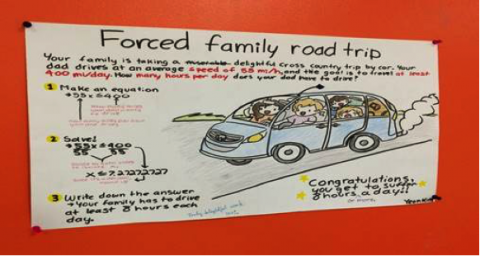 What's grounded in existing efforts?
Like Summit, the heavy focus on projects, demonstrations of learning, collaborative group work, and authentic learning seemed familiar to us. One of our favorite projects was a math project on a "Forced Family Road Trip" that integrated the arts and comedy all in one (see the poster above)! The project truly shows a key aspect of effective design, taking something that otherwise could be routine and designing it in a way to bring delight to the end-user.
Milpitas Unified School District
For an interesting description of blended learning in Milpitas, see the following EdSurge article.
What's new?
Our group was fortunate to meet with Superintendent Cary Matsuoka who described his efforts to incorporate some of the best adaptive software into daily practice in a school system that had not traditionally integrated technology in a meaningful way. Visitors saw Mr. Matsuoka's vision clearly translate into practice in primary classrooms set up around different learning stations, where students worked on different content areas, and at different paces. One visitor commented: "I've never seen a classroom where students are using computers but are doing so with so much engagement and joy at the same time."
What's grounded in existing efforts?
Our visitors to Milpitas were struck by qualities of the school environment that had little to do with technology or blended learning. These qualities included school cultures that had been clearly built around student and teacher empowerment, collaboration, and trust.