Enabling Change
A Deep, Rich, Broad Evidence Base for Personalized Learning
August 10, 2018
Topics
Personalized Learning
Change Management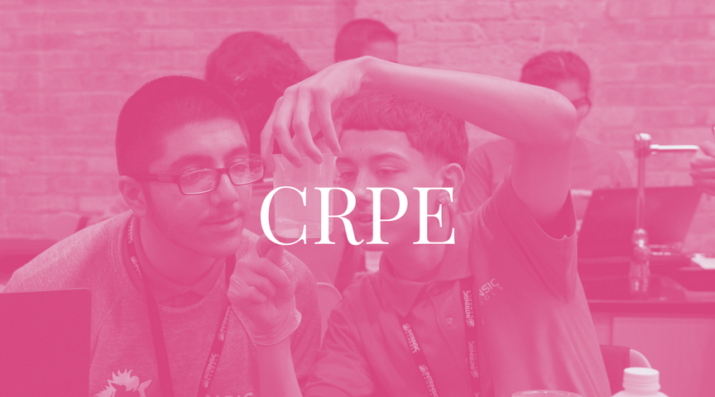 Enabling Change
Enabling Change
Next generation learning is all about everyone in the system—from students through teachers to policymakers—taking charge of their own learning, development, and work. That doesn't happen by forcing change through mandates and compliance. It happens by creating the environment and the equity of opportunity for everyone in the system to do their best possible work.
Learn More
In a response to recent research on the NGLC Regional Funds from the Center on Reinventing Public Education, NGLC director Andy Calkins writes about the need for a deep, rich, broad evidence based for personalized learning. In "Personalized Learning's Weakest Link?" published on Wednesday, August 8 on CRPE's blog, Andy calls for an evidence base that goes beyond progress in academic skills to include evidence on impact on broader and deeper outcomes, described in NGLC's MyWays framework as creative know how, habits of success, and wayfinding abilities. He also calls for an evidence base on effective change management for personalized learning.
But over the past year, we have developed a deep conviction that the third dimension—the transformation process itself—is the least understood, most challenging of them all, and most likely to emerge as the weakest link in the entire personalized, student-centered, next gen learning movement.
For evidence on that point, look no further than the report issued in June by the Center on Reinventing Public Education (CRPE), Personalized Learning at a Crossroads. CRPE's researchers spent two years intensively visiting, interviewing, and surveying educators at the Bill & Melinda Gates Foundation's two foremost networks of personalized learning—the Next Generation Systems Initiative (six medium-to-large districts) and the NGLC Regional Funds (at the time of the study, six metro or state-based intermediary organizations working closely with districts).
He continues to name three solutions to address the challenges of effective change management, developed from NGLC's work with next gen learning schools over the past seven years.