Professional Learning
Coming on January 9: Up to 100,000 K-12 educators learn about innovation in the face of adversity
December 22, 2020
Topics
Staffing
Tools for Next Gen Learning
Curriculum & Instruction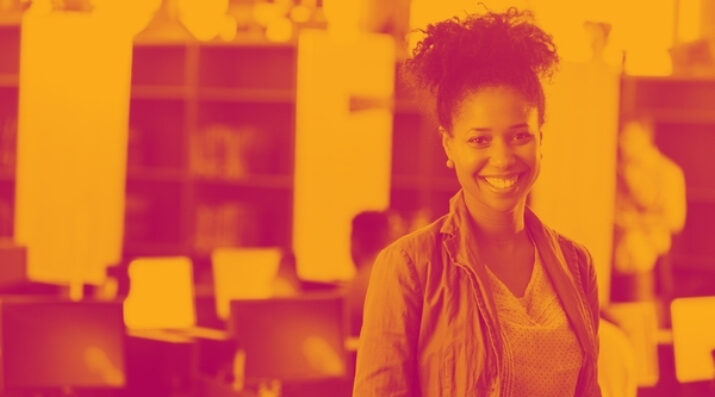 Professional Learning
Professional Learning
Educators are the lead learners in schools. If they are to enable powerful, authentic, deep learning among their students, they need to live that kind of learning and professional culture themselves. When everyone is part of that experiential through-line, that's when next generation learning thrives.
Learn More
NGLC and partners organized the "Innovation Amid Adversity" track at REMOTE K12 and invite you to this free online professional learning event.
Even now, amid so much crisis, a global pandemic, and a deeply troubled economy, educators across the country are seeding a new era of powerful learning. We see it, here at NGLC, in the work of so many educators who inspire us every single day. You very likely are seeing it, too, there in the swirl of adaptive problem-solving that—despite the challenges we're all facing right now—still makes itself felt in communities and schools all across the country.
On Saturday, January 9, 2021, you'll have a chance to hear about some of these seeds of a new era, at the REMOTE K12: The Connected Teacher Summit—a free online day of learning, hosted by Arizona State University (ASU).
This event will serve many tens of thousands of educators and will (organizers hope) inspire them all. ASU hosted a higher education summit along these lines last summer and got a terrific response. They have even higher hopes this time around, and their platform can handle up to 100,000 educators that day. You can be one of them by visiting the site and registering in advance.
The sessions will all be short, almost TED-talk style: 15 minutes of presentation followed by 15 minutes of live Q&A. There will be more than a dozen tracks of sessions to choose from.
NGLC, in partnership with five other organizations—Deeper Learning Dozen, The Learning Accelerator, ReDesign, Fielding International, and Educating for Good—has organized one of these tracks. Our track is called Innovation Amid Adversity: How Educators Are—Even Now—Seeding a New Era of Powerful Learning. Within this track, you'll hear educators talk about work they've been doing that will give you practical guidance and will leave you feeling inspired. For example, one session we organized profiles Shelby County's (Kentucky) efforts this year to create an internal "Vodcast" series of video podcasts. Each one is created by an educator in the district and intended to share—in the virtual professional development context in which we find ourselves—the most innovative moves teachers and administrators across the district are taking. It is a great example of distributed leadership and innovation in action. There's no reason why your own school or district couldn't create the same kind of approach.
You can read about all of the sessions on the summit website. Click the "Innovation Amid Adversity" filter to see our track.
This effort by the six partners in creating this track at REMOTE K12 has come out of a year-long collaborative community NGLC launched this past April, called All in This Together. This project is just one of several collaborative enterprises that emerged from All in This Together this year. We'll be writing additional stories in the new year describing the others.
In the meantime, sign up for this free experience and enjoy REMOTE K12 on January 9!