Reimagining Assessment
Learning sessions just announced for Assessment for Learning Conference
December 10, 2019
Topics
Competency-based Education
Personalized Learning
Social-Emotional Learning
Learner Agency
Student Success
Tools for Next Gen Learning
Curriculum & Instruction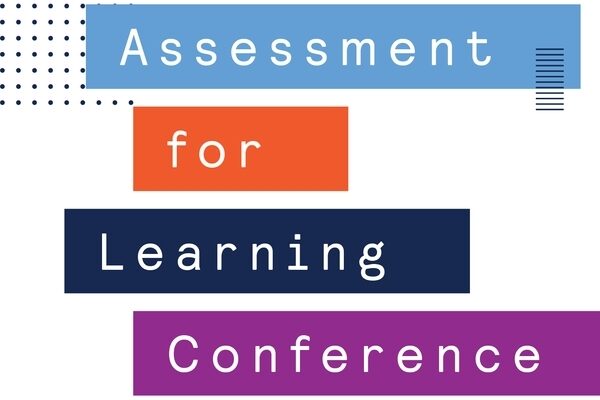 Reimagining Assessment
Reimagining Assessment
Educators are rethinking the purposes, forms, and nature of assessment. Beyond testing mastery of traditional content knowledge—an essential task, but not nearly sufficient—educators are designing assessment for learning as an integral part of the learning process.
Learn More
Register now to join the dynamic and growing assessment for learning community at these lively, hands-on learning sessions to fundamentally #RethinkAssessment together!
NGLC and our Assessment for Learning Project Partners are pleased to share a sneak preview of the lineup of sessions at our first ever Assessment for Learning Conference, February 11-13 in San Diego. This is just a sample of what you'll be able to experience at the conference. Register now and join the movement to fundamentally #RethinkAssessment! [Update, 1/17/2020: Registration is now closed]
Workshops
Workshops introduce you to key concepts in assessment for learning and give guidance on how to apply them with students, educators, and system leaders.
Painting Your Graduate Portrait: Engaging the Community to Discover Your Shared "Why"
Best. PD. Ever. Calibration, PLCs, and How Performance Assessment Can Transform Professional Learning
The Triple Crown of Formative Practice: Eliciting, Interpreting, and Using Evidence of Learning
The Power of Authentic Audience: How Exhibitions and Defenses Can Help You Take Projects and Performance Tasks to the Next Level
Five Ways to Do Performance Assessment Badly (aka, How to Do it Well!)
It's Elementary, My Dear! Exhibition at the Elementary Level
Case Study Sessions
Case Study Sessions present one or more implementation stories from practitioners, and help you make connections to your own context.
Starting Tiny: How One Classroom Partnership Laid the Foundation for Shared Definitions of Success in a Region
Keeping It Real: Student and Teacher Roles in Creating Graduate Portraits
Students ARE the Stakeholders: The Virginia Networked Improvement Community's Approach to Student-Led Assessment
Assessment for Transformation: How a Performance Based Ecosystem is Helping a "normal school" become an Arts Academy
Modeling Formative Culture: A Case Study of Teacher and Students as Partners in Learning
Identity-Safe Formative Assessment: Building Equitable Cultures of Learning
Let us Count the Ways! Tackling the Logistics of Exhibitions & Defenses of Learning
Design Challenges
Design Challenges give you the chance to create a prototype of a process or tool that you can bring back home to iterate and use!
Assessment for Learning Design-a-thon: A Playful Journey
Portfolio Defense Prototyping: Start Building a System to Assess Your Grad Profile Today!
Show Don't Tell: Designing Senior Capstones That Embody Your Learning Outcomes
Deeper Learning Assessment Design: Yes, You Can Define, Teach, and Assess Critical Thinking!
Walking the Talk: Bringing Formative Practice into Adult Learning
It's Their Conference! Why and How to Have Students Lead Their Own Conferences