New Designs for School
MyWays in LiFT brings project-based learning to the next level
April 18, 2019
Topics
Project-based Learning
Social-Emotional Learning
Student Success
Tools for Next Gen Learning
Curriculum & Instruction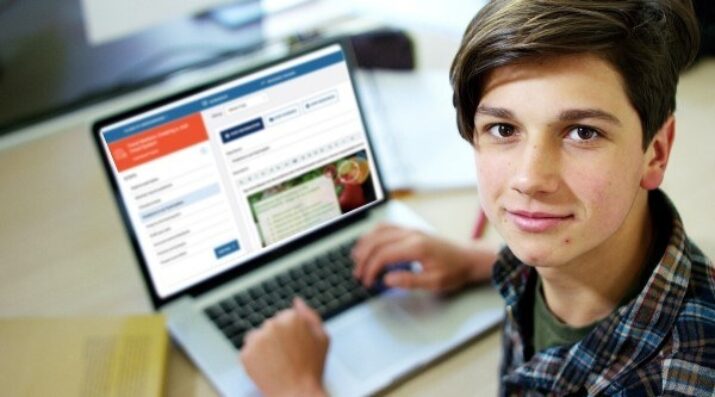 New Designs for School
New Designs for School
We've all had the experience of truly purposeful, authentic learning and know how valuable it is. Educators are taking the best of what we know about learning, student support, effective instruction, and interpersonal skill-building to completely reimagine schools so that students experience that kind of purposeful learning all day, every day.
Learn More
Redefine student success for your school community with this flexible project-based learning platform.
It's time to think differently about how we measure student growth. Despite rising graduation rates, most high school students feel unprepared for college and career. The traditional letter-grade approach isn't serving students well, and progressive education leaders are noticing.
The search for a "better way" turned up new ideas about effective instruction: student agency, project-based learning and authentic assessment. More and more teachers are embracing this learner-centered teaching philosophy. Yet, despite growing interest in these concepts, few practical resources exist to support teachers who want to transform their classrooms, much less leaders who want to transform school climate and culture.
That's why we teamed up with Next Generation Learning Challenges (NGLC) to create MyWays in LiFT.
Shifting the Focus from Content to Competency
NGLC's MyWays reimagines student success around a broader and deeper set of competencies, such as Habits of Success, Creative Know How, Content Knowledge, and Wayfinding Abilities.
MyWays in LiFT is a resource that allows teachers to create their own personalized pathway through the rich MyWays content, with an eye to taking practical action. Educators and teams can explore MyWays themes like Social-Emotional Learning and Redefining Student Success, dive into new learning models, and create action plans to take their practice to the next level.
When teachers are ready to apply their learning in the classroom, the LiFT pilot package gives them a natural starting point. Students will create goals and strengthen their MyWays competencies as teachers guide them with encouragement, helpful resources, and formative feedback. The process culminates with personalized MyWays portfolios for every student.
The result is a learner-centered approach focused around engagement, motivation and purpose—a new culture to prepare students for success in learning, work, and life.
Starting the Transformation
Trying something new can feel intimidating and overwhelming. MyWays in LiFT was developed to be your companion throughout the journey from traditional teaching to next generation learning that embraces a broader, deeper definition of student success.
Take the first step today at liftlearning.com.
---
Image at top courtesy of LiFT Learning.
© 2022 LiFT Learning