Professional Learning
Ready to Redesign High School in New England? Apply Now for Spring 2024 Learning Excursions
October 19, 2023
Topics
Competency-based Education
Personalized Learning
Learner Agency
Student Success
Design Thinking
Change Management
Curriculum & Instruction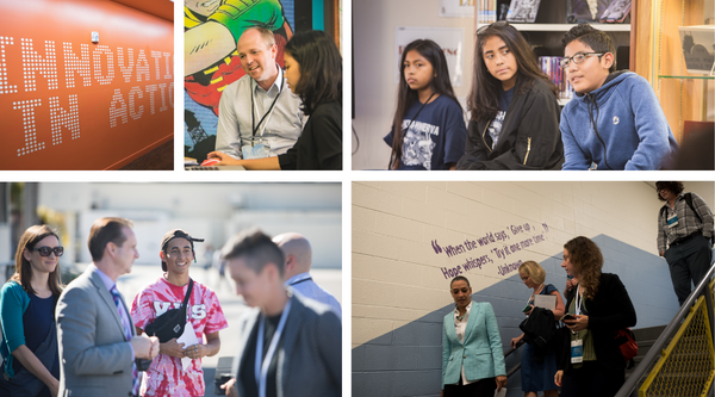 Professional Learning
Professional Learning
Educators are the lead learners in schools. If they are to enable powerful, authentic, deep learning among their students, they need to live that kind of learning and professional culture themselves. When everyone is part of that experiential through-line, that's when next generation learning thrives.
Learn More
Small grants are available for New England teams interested in re-imagining high school.
Manchester (CT) Learning Excursion, March 26-28, 2024

Vermont Learning Excursion, April 9-12, 2024
11/29/2023 Update: We received a high number of applications before the November 27 priority selection deadline and we are currently reviewing them for team selection. All teams will be notified of their selection by December 7. We will announce in mid-December if space is still available for each Learning Excursion. Please contact Kristen Vogt with questions.
"This was a super great experience overall. I am so glad I was able to see the school and really reflect on what we are able to utilize here to better the experience for our students. I am thankful for the opportunity to learn, grow, and collaborate with so many people from my district that I normally don't have the chance to work with. It was a wonderful excursion!"
–2023 NGLC Learning Excursion participant
When it comes to visiting schools, Innovative Schools Learning Excursions from Next Generation Learning Challenges and Barr Foundation are unique:
They are designed for a diverse team of partners—students, teachers and counselors, school and district administrators, parents, school board members, workforce industry partners, nonprofit community partners, local government officials, and others—doing work that matters for their community and students. When was the last time you were in a room with district and school leaders, teachers, students, parents, school board members, and community partners and had deep conversations about schools and learning?

They are first and foremost learning experiences for participants and their teams. We help teams identify guiding ideas—a vision for transformed learning and a shared purpose for the excursion—and then provide the opportunity to explore these ideas together as a team with host schools and other participating teams.

We give participating teams training, tools, and support to inspire and kickstart an inclusive learning transformation in their high schools. Even with the best of intentions, it's all too easy to head back home with a backpack full of new ideas and dreams, only to get consumed by the day-to-day work that prevents any change from taking place. We make sure you go home after the excursion with actions to try, an artifact to share with your community, plans to take the necessary next steps, and follow-up coaching to move your innovative work forward.
So, if you are curious to see how other schools are changing the learning experience…
If you want to see how youth and adults can partner together in learning and school design…
If you want to see how students' stories can drive innovation…
If you want to inspire your community to rethink what's possible in high school…
If you are ready to build a shared vision for equitable next gen learning that your whole community supports, and begin redesigning learning for success in today's world…
...Then these Innovative Schools Learning Excursions are for you.
Starting today, NGLC and Barr Foundation invite New England-based high school-focused teams of 6-12 educators, students, and partners to apply for the Manchester Learning Excursion at Manchester High School in Manchester, Connecticut, in March and the Vermont Learning Excursion at district high schools near Montpelier and Burlington in April. To defray costs and support collaboration and implementation, NGLC provides each participating team a mini-grant at the rate of $750 per person.
See the Program Overview for all of the details and the link to the application form. Participation in each learning excursion is capped and teams will be selected based on the criteria stated in the Program Overview. Applications are due by 11:59 p.m. ET on Monday, November 27, 2023 for priority selection. We will accept applications through January 10, 2024 if space is available, but why risk missing out on the chance to apply for this valuable opportunity?!
The Spring 2024 Innovative Schools Learning Excursions prioritize student voice, student stories, and youth-adult partnership. Explore each learning excursion to identify the one that best meets your interests and needs: a large comprehensive high school in Connecticut that offers personalized pathways to reach every student or several small high schools in central Vermont that embrace proficiency-based learning and personalized learning plans through flexible pathways.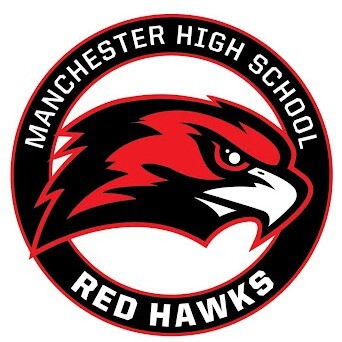 Manchester Learning Excursion in Connecticut, March 26-28, 2024
Manchester High School is a comprehensive high school with a highly diverse student body of more than 1,600 in a district of 6,000 students. The school is redesigning the learning experience to ensure that every student is seen and known, with personalized pathways, themed academies, and trying new approaches to learning for students who are often overlooked.
Participants will experience the school's annual Senior Story Day. Senior Stories are presentations of learning on a day that celebrates each learner and their educational journey.
Watch Manchester High School students reflect on their 2023 Senior Story Project.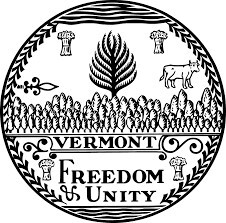 Vermont Learning Excursion, April 9-12, 2024
High schools in small rural Vermont districts that are undergoing increasing demographic change are redesigning the learning experience with flexible pathways, proficiency-based learning, student-centered personalized learning, and a strong commitment to youth-adult partnerships.
With a home base at Stoweflake Mountain Resort, participants will visit schools and districts—including Twinfield Union, Winooski, and Harwood—to experience how, 10 years into Vermont legislation supporting these learning approaches, they are choosing strategies that work best in their own communities. Participants will also see how UP for Learning and other community partners support their efforts.

Communities Transforming Education Together
"Having students with us was so powerful. It was so great to hear their voices and listen to their perspectives. I loved that we left feeling such an enormous sense of pride in our community and seeing parallels between [the host school] and our school."
–NGLC Learning Excursion participant

Learn more about each learning excursion in the Program Overview, gather your team, and submit your application by November 27!

---
Image at top courtesy of NGLC.