Enabling Change
PRESS RELEASE: City-based Nonprofits Tapped to Bring Personalized Learning to Local Schools
December 15, 2014
Topics
Personalized Learning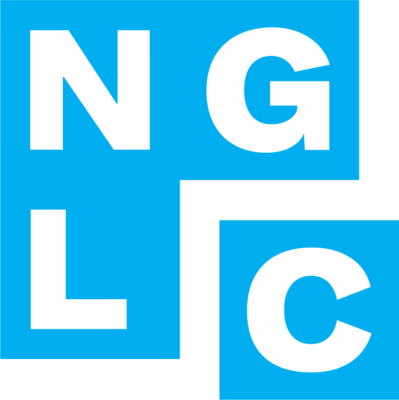 Enabling Change
Enabling Change
Next generation learning is all about everyone in the system—from students through teachers to policymakers—taking charge of their own learning, development, and work. That doesn't happen by forcing change through mandates and compliance. It happens by creating the environment and the equity of opportunity for everyone in the system to do their best possible work.
Learn More
Emerging Harbormaster Network to help educators, schools, and cities create the conditions for all students to receive personalized instruction
FOR IMMEDIATE RELEASE
December 15, 2014
CONTACT:
Christine Schneider, Education Cities (312) 835-3925
Kristi DePaul, EDUCAUSE (202) 331-5353
December 15, 2014 - Ten city-based education nonprofits and foundations across the U.S. have been selected as members of the Emerging Harbormaster Network (EHN) by Next Generation Learning Challenges and Education Cities. Through the EHN, local organizations will bring personalized learning practices to more schools, educators, and students in their cities.
As members of the EHN, organizations will spend six months working alongside the nation's foremost experts in innovation, teaching and learning, talent, technology, policy, and community engagement. At the culmination of programming, all EHN members will design citywide strategies to ensure educators have the tools they need to provide a truly unique learning experience for every child.
"We're excited by the potential in these ten cities to design personalized learning conditions for students in schools and across systems," said NGLC Program Officer, Sarah Luchs. "While each harbormaster has a set of strengths worthy of attention, these strengths become more valuable within this network environment where they will be cooperatively shared and leveraged to accelerate thoughtful and effective planning."
Chosen from more than 20 applicants, the ten participating organizations were selected as a result of their:
Demonstrated leadership in their cities among organizations working to create more great schools.
Proven ability to impact systems and people in order to lead to better results for students.
Belief that families and communities play a critical role in supporting and sustaining this work.
Desire to work alongside educators to build schools that prepare students for a constantly-evolving world.
Participating EHN members are:
Battelle Education (Central Ohio).
Center for Collaborative Education (Boston).
Choose to Succeed (San Antonio).
Excellent Schools Detroit.
The Marshall L. and Perrine D. McCune Charitable Foundation (Santa Fe).
The Mind Trust (Indianapolis).
New Schools for Baton Rouge.
Project Renaissance (Nashville).
Rhode Island Mayoral Academies.
Schools That Can Milwaukee.
NGLC is managed by EDUCAUSE, a non-profit association working to advance higher education through the use of information technology, in conjunction with the International Association for K-12 Online Learning (iNACOL), the Council of Chief State School Officers (CCSSO), and the League for Innovation in the Community College.
###
About EDUCAUSE
EDUCAUSE is a nonprofit association whose mission is to advance higher education through the use of information technology. EDUCAUSE helps those who lead, manage, and use information technology to shape strategic IT decisions. Over 2,400 colleges, universities, and other organizations in more than 40 countries are members. An estimated 60,000 individuals are active in EDUCAUSE. For more information, visit www.educause.edu.
About Education Cities
Education Cities is a network of city-based nonprofits and foundations working to increase the number of great public schools. With 28 members representing 22 cities, together the Education Cities network is improving opportunities for hundreds of thousands of children and families.
About Next Generation Learning Challenges
Next Generation Learning Challenges (NGLC) accelerates educational innovation through applied technology to dramatically improve college readiness and completion in the United States. This multi-year program provides investment capital to expand the use of proven and emerging learning technologies, collects and shares evidence of what works, and fosters innovation and adoption of solutions which will dramatically improve the quality of learning in the United States, particularly for low-income students and students of color. NGLC is managed by EDUCAUSE in partnership with the League for Innovation in the Community College, the Council of Chief State School Officers, and the International Association for K-12 Online Learning. Funding for NGLC has primarily been provided by the Bill & Melinda Gates Foundation.