Technology Tools
PRESS RELEASE: Next Generation Learning Challenges Announces $7 Million for Innovative Solutions to Help Students Meet Common Core Standards
June 13, 2011
Topics
Tools for Next Gen Learning
Curriculum & Instruction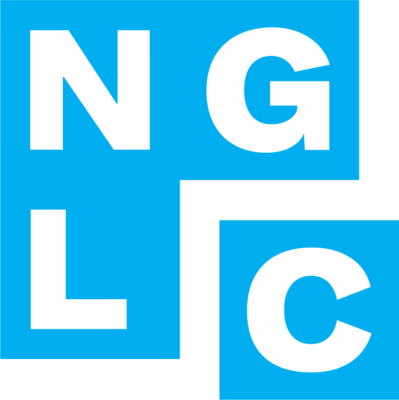 Technology Tools
Technology Tools
Educators often take advantage of educational technologies as they make the shifts in instruction, teacher roles, and learning experiences that next gen learning requires. Technology should not lead the design of learning, but when educators use it to personalize and enrich learning, it has the potential to accelerate mastery of critical content and skills by all students.
Learn More
NGLC funded 19 technology-enabled programs helping students master 7th- to 9th-grade-level math and literacy aligned with the Common Core State Standards
June 13, 2011 (Washington, DC) — Today, Next Generation Learning Challenges announced $7 million in grants to 19 innovative, technology-enabled programs that are helping students master 7th- to 9th-grade-level math and literacy aligned with the Common Core State Standards. As educators implement these state approved guidelines that establish what students need to learn for success in college and life, they are increasingly seeking content and assessments that can engage students in deeper learning and help them build skills and confidence. The grants will support both proof-of-concept and the early-stage adoption of programs in order to help refine promising approaches and expand others to more students.   
"We need to enhance our country's educational system in ways that engage students both inside and outside of the classroom and provide them with the 21st century skills required for today's workforce," said Ira Fuchs, Executive Director of the Next Generation Learning Challenges. "The innovative work of our grantees demonstrates how the thoughtful application of technology can help us achieve these goals." 
Today's grant winners propose a diverse range of approaches—from linking math skills development to popular youth interests such as music production and fashion to interactive, online lessons that students can access outside of the classroom to practice skills and build confidence—that share in common an emphasis on embedded assessment. Almost all of the programs give teachers access to interactive, mix-and-match content and tools that can help them provide individualized learning in the face of large class sizes and diverse student needs. Some leverage data analytics to help teachers understand which students need additional support, while others employ adaptive platforms that respond to an individual student's needs and level of expertise. A full list of grantees is available online. 
"We believe learning technologies and next generation design models can produce transformative change for students by personalizing learning, and making it more meaningful by relating to their passions and interests," said Susan Patrick, President and CEO of iNACOL, a partner of the Next Generation Learning Challenges. "Next Generation Learning Challenges is focused on supporting and bringing together innovators that can help foster adoption of the most promising approaches to dramatically increase the learning power of all of today's students." 
For many U.S. students, the promise of new learning technologies cannot come too soon. The probability of completing high school for many young people is bleak, particularly for those from low-income families, and students of color. Nearly three out of every ten students in America today will not graduate high school. African-American, Hispanic, and low-income students face an even higher dropout rate of nearly 50 percent. For those students who do graduate high school, only one in four will go on to graduate with a postsecondary degree. The current education system is exiting many students onto a path with limited potential, in a job market where an estimated 63 percent of U.S. jobs will require an education beyond high school by 2018. "Next Generation Learning Challenges is exciting because it will expand leading learning innovations to more students and teachers, and will allow the field to demonstrate new models that work for students," said Linda Pittenger, Director for the Innovation Lab Network, Council of Chief State School Officers, another Next Generation Learning Challenges partner. "The program has the potential to significantly accelerate adoption of next generation strategies that put more students on the pathway to college- and career-readiness." 
Next Generation Learning Challenges is a multi-year program that will help address the challenges facing students, teachers, and schools in the U.S. from grades six to 12 through higher education. It will solicit proposals for technology-enabled solutions to critical educational challenges approximately every six to 12 months, through an open process assisted by experts and educators with deep experience in the field. 
The initiative will evaluate the projects it supports to build evidence of their impact, and will bring together an active community of innovators and educators committed to driving next generation learning forward to dramatically improve college readiness and completion in the U.S. Follow the conversation online at www.nextgenlearning.org. 
Nonprofit educational technology leader EDUCAUSE, which works to advance higher education through the use of information technology, leads Next Generation Learning Challenges in collaboration with a network of organizations, including the Council of Chief State School Officers, the International Association for K-12 Online Learning, and the League for Innovation in the Community College. Each offers deep, practical expertise in educational instruction, leadership, and management. The initiative is funded by the Bill & Melinda Gates Foundation and the William and Flora Hewlett Foundation.