Enabling Change
PRESS RELEASE: NGLC Launches New Transformation Design Initiative
February 16, 2021
Topics
Design Thinking
Change Management
Leadership
Tools for Next Gen Learning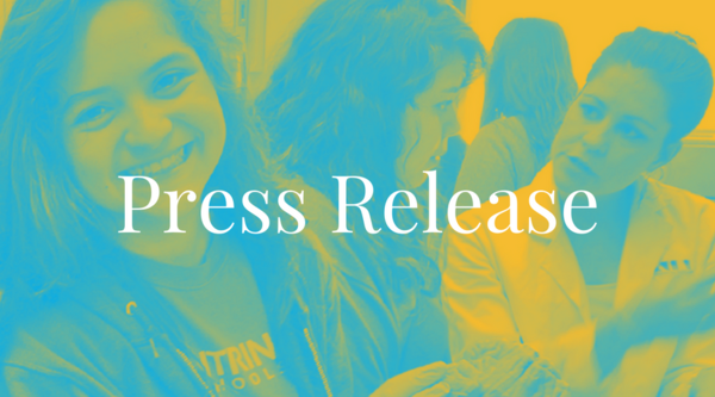 Enabling Change
Enabling Change
Next generation learning is all about everyone in the system—from students through teachers to policymakers—taking charge of their own learning, development, and work. That doesn't happen by forcing change through mandates and compliance. It happens by creating the environment and the equity of opportunity for everyone in the system to do their best possible work.
Learn More
Inclusive framework, developed by groundbreaking partner districts, outlines core practices to bring about fundamental changes long and urgently needed in K-12 education.
This press release was originally posted on K-12 Dive on February 2, 2021.
San Francisco, CA. – Feb. 2, 2021 – Next Generation Learning Challenges (NGLC) today announced the launch of its inclusive and imaginative Transformation Design framework designed by district partners to promote meaningful change and help educational systems reimagine not only what we change, but how we can most effectively catalyze it.
The significant disruptions posed by pandemic circumstances in 2020 further magnified many of the inequities that exist in our K-12 educational structure. Our response to those disruptions should not only solve the challenges of the moment, but address those legacy challenges as well. To that end, the framework identifies six core practices for bringing about enduring, fundamental changes in mindsets, school designs, student learning experiences, and student success outcomes.
Importantly, Transformation Design promotes the inclusivity and equity that have not been priorities in the existing K-12 education system, which is designed for conformity and compliance and is failing to keep up with a fast-changing world. Transforming learning requires us to reimagine not just what we change but also how we change, so that school districts can better serve their students, families, and communities.
"This framework is guided by the belief that it is our systems, not our people, that need to transform," said Andy Calkins, NGLC director. "We're tremendously grateful to our district partners in this project. Over more than a decade, for most of them, they have understood the importance of 'being the change' they seek for their students, fostering adult and student cultures that prioritize agency, responsibility, self-direction, and creative problem-solving. It's their work that enabled us to build a set of practices that facilitate meaningful, equitable, foundational change."
Districts applying the framework catalyze learning transformation in three connected and ultimately overlapping dimensions: Activate, Build, and Embed. Each dimension includes a pair of core practices and specific steps for districts to implement and propel change from within the district community. Each dimension supports a number of key approaches:
Activate
The co-development and pursuit of a shared purpose provides meaning and direction for all involved parties. As people begin to see themselves as agents of change for the district community, the larger movement begins in earnest.
Build
Deep listening among change agents from around the system creates new bridges across roles and builds trust. Districts begin to co-design and build their way to a better learning experience by trying out new approaches to learning through the lens of a shared purpose.
Embed
District policies that foster ongoing learning transformation and provide the flexibility needed to respond to evolving conditions have to replace long-embedded bureaucratic organizational structures and mindsets that are legacies from a system designed for a different era. But this difficult work can only be undertaken successfully when districts have activated change agents and built a strong new sense of "how we do things around here"—inclusive, iterative, imaginative ways of tackling problems and reimagining learning.
"Transformation Design is not the only path to change, but we believe it would create success for any district looking to make a shift. By focusing on asking questions, listening carefully, and enabling our people to lead the transformation, the work and the progress have belonged to the whole community, and that's what makes us confident that it will stick," said Matt Doyle, superintendent, Vista Unified School District.
NGLC's Transformation Design framework emerged from the groundbreaking change processes developed separately by six school districts across the country of varying types, sizes, and demographics. Full profiles of each participating district are available for review at www.Transformation-Design.org. Participating districts include: Arcadia Unified School District, Henry County Schools, Kettle Moraine School District, Lindsay Unified School District, St. Vrain Valley Schools, and Vista Unified School District. NGLC continues to expand and deepen the Transformation Design research and resources with the addition of five other districts that have joined the movement of transforming schools with inclusivity and equity at the forefront.
School districts interested in learning more about the philosophy and practice of Transformation Design are encouraged to visit www.Transformation-Design.org, complete the District Self Assessment, which helps district communities reflect on learning transformation, and take deliberate actions to better serve students, families, and the community. NGLC and its partner districts also have a resource hub packed with information available to interested school districts.
Those interested in partnering with NGLC to learn more about the research and how they can apply it within their communities should visit www.Transformation-Design.org to get started, and then are invited to contact NGLC at TDesign@nextgenlearning.org.