Reimagining Assessment
PRESS RELEASE: NGLC Releases Measures That Matter Most Report
June 20, 2016
Topics
Student Success
Curriculum & Instruction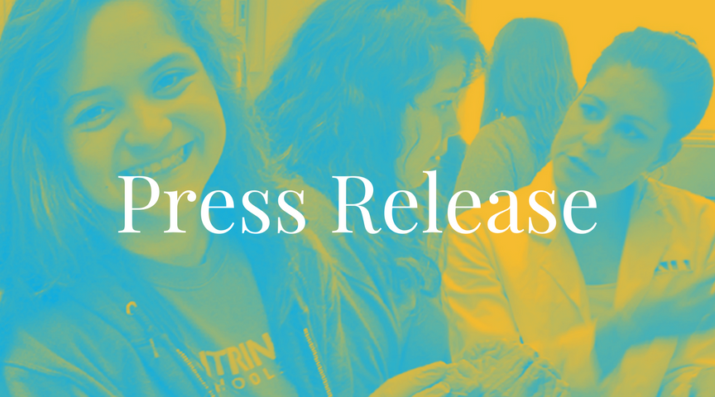 Reimagining Assessment
Reimagining Assessment
Educators are rethinking the purposes, forms, and nature of assessment. Beyond testing mastery of traditional content knowledge—an essential task, but not nearly sufficient—educators are designing assessment for learning as an integral part of the learning process.
Learn More
Examining How Innovative School Models Measure Success
Report surfaces how frontline educators assess innovative learning models in their schools
Contact:

Kristen Vogt
Knowledge Management Officer
kvogt@educause.edu 
215-668-8507    
Dalia Hochman
Director, K–12 Model Development and Adoption
Washington, DC – June 20, 2016 – Next Generation Learning Challenges (NGLC), an initiative of EDUCAUSE that represents some of the nation's most innovative school models across both the charter and district sectors, today released Measures That Matter Most. The report marks the first time the organization has asked its network of innovators to lend their voice to a critical set of questions: How should schools go about measuring the success of an educational innovation? What measures matter most?
After three years of funding innovations in diverse schools across the country, NGLC wanted not only to learn how grantees and other educators were measuring the success of their school innovations but also to share successes, challenges, and best practices so that other schools interested in next generation teaching and learning models—which incorporate personalized learning, competency-based education, blended and project-based learning—could learn from other practitioners. Partnering with the Overdeck Family Foundation, NGLC surveyed its network of grantees; reviewed key literature on personalized learning, blended learning, and deeper learning approaches; and conducted more than 20 interviews with key practitioners and thought leaders in the field.
"At NGLC we have supported educators with big ideas on how school could be reimagined to increase student success. Now is the time to test and refine these hypotheses and take a critical look at the big ideas," noted Dalia Hochman, NGLC's director of K–12 model development and adoption. "But that conversation has to start with the educators—because they are doing some of the best thinking on how to measure the success of educational innovation."
The resulting report shows that next generation educators:
Actively measure success using both traditional and nontraditional measures
Consider multiple stakeholders (e.g., students, teachers, and families), as well as the organizational health of their schools, in measuring their success
Value both short- and long-term measures equally
Want more longitudinal data, validated performance tasks and formative assessments, and systems such as badging to measure student outcomes
Use a variety of data-collection methodologies including classroom observation tools, improvement science techniques, statistical analyses, and software data to gather evidence of success
"Current standardized tests do not give us a full picture of all of the skills and capacities that students need to be successful in college or careers," said Jeff Heyck-Williams, director of curriculum and instruction at Two Rivers Public Charter School in Washington, D.C. "If we are serious about helping all students become successful, then we cannot ignore the development of critical thinking and problem- solving skills, collaboration and communication skills, and some essential habits of character. We have worked to develop a broader definition of student success and to assess student growth in multiple dimensions in our school. Our contribution to this report reflects our desire to share this work so that others are able to learn from our leadership, but also we look to our peers to highlight what is most useful from our work in their context and push us to examine our tools and resources with a critical eye."
In an effort to increase collaboration and knowledge sharing, the interactive report also provides actionable case studies of eight next generation schools and districts that not only outline the scale and scope of their innovations but also provide templates and resources currently being put to use in their classrooms to better measure and understand student learning and growth.
NGLC hopes this report acts as a call to action for funders, researchers, and practitioners to join together to create better measures of next generation learning. A second set of findings relating specifically to the schools' efforts to measure student progress toward their richer, deeper definitions of success will be released this fall. Visit the Measures That Matter Most website for more information on the initial report and track the conversation on social media using #MeasuresThatMatter. Further explore next generation assessment resources through the NGLC website and the Assessment for Learning Project, a separate NGLC-supported initiative.
##
About NGLC
Next Generation Learning Challenges catalyzes and accelerates educational innovation to dramatically improve college readiness and completion in the United States. NGLC is an initiative of EDUCAUSE, a nonprofit association whose mission is to advance higher education through the use of information technology. Since 2011, NGLC has provided more than $75 million in investment capital to foster the development of transformational, student-centered K–12 and postsecondary models and to expand the use of learning technologies, all aimed at improving the quality and depth of learning outcomes in the United States, particularly for low-income students. These grants have catalyzed many of the leading new models in postsecondary education and K–12. Together, these breakthrough grantees constitute a national vanguard of schools, colleges, and universities creating fundamentally new models of learning and institutional organization. Funding for NGLC has been provided principally by the Bill & Melinda Gates Foundation, the Eli and Edythe Broad Foundation, the Michael & Susan Dell Foundation, and the William and Flora Hewlett Foundation.
About Overdeck Family Foundation
Overdeck Family Foundation's mission is to help all kids achieve their greatest academic potential. We aim to support change in the field to create the next generation of engaged, passionate, creative thinkers. We fund efforts in education, across the birth-to-high school spectrum in the United States. We bring our data- and partnership-oriented mindset to education challenges by identifying gaps and inefficiencies in existing systems and developing creative solutions with our partners: building proof points, shining spotlights on what works, and scaling successes broadly. We recognize the complexity of the issues we explore and invest in, and believe in the power of collaboration to bring innovative solutions to persistent challenges.