New Designs for School
PRESS RELEASE: Six Regional Organizations Award Grants to 49 "Breakthrough" Schools
June 17, 2015
Topics
Competency-based Education
Personalized Learning
Project-based Learning
Student Success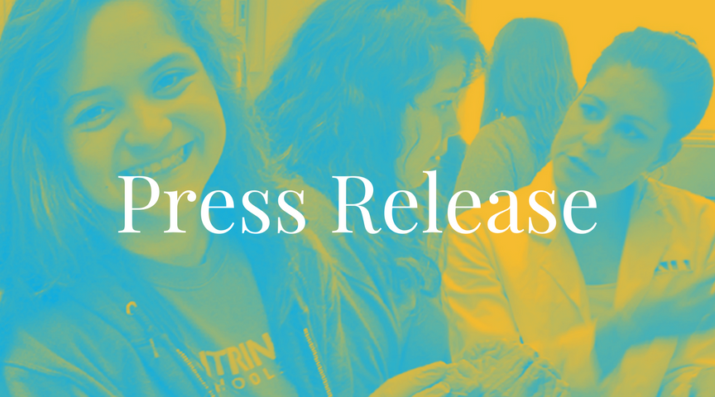 New Designs for School
New Designs for School
We've all had the experience of truly purposeful, authentic learning and know how valuable it is. Educators are taking the best of what we know about learning, student support, effective instruction, and interpersonal skill-building to completely reimagine schools so that students experience that kind of purposeful learning all day, every day.
Learn More
$25M in funding to accelerate student progress through personalized learning
Contact:
Kristi DePaul
Sarah Luchs, sluchs@educause.edu
614.286.9309
Washington, D.C., June 17, 2015 – Educators from 49 schools across the U.S. have been competitively selected to receive funding and supports in a groundbreaking $25 million K-12 innovation effort, launched in 2014 by Next Generation Learning Challenges (NGLC). Through the Regional Funds for Breakthrough Schools, six community-based education organizations have successfully led local grant competitions that support principles of next generation learning: personalized, competency-based, blended learning, activated by project-based approaches and staked to rigorous, college- and career-ready outcomes. 
The six partner organizations are CityBridge Foundation (Washington, D.C.); The Colorado Education Initiative; LEAP Innovations (Chicago, Ill.); New Schools for New Orleans; New England Secondary School Consortium (working in five New England states); and the Rogers Family Foundation (Oakland, Calif.). 
Each organization is investing between $1.8M and $3M in local design teams to generate new or conversion schools, with a mix of national and (in some regions) locally-raised funding. In addition, some grantees will receive additional supports in the form of coaching, professional development opportunities, and technology support. In the fall of 2015, 29 redesigned or new K-12 schools are scheduled to open. By fall of 2016, that number will increase to nearly 50 breakthrough schools serving more than 25,000 students across ten states. 
NGLC defines rigorous outcomes for breakthrough schools: at least 1.5 years of growth annually in math and English/language arts—an ambitious but necessary goal for students who are behind in specific subject areas or grade levels; a 90 percent high school graduation rate; and at least 80 percent of students meeting benchmarks for deeper learning and college readiness and enrolling in college or another form of postsecondary education.
The NGLC initiative, which is managed by the nonprofit, Colorado-based organization EDUCAUSE, has a history of supporting quality educational innovation at scale; since 2012, it has catalyzed a national network of 41 breakthrough model schools (with more on the way), investing more than $23 million in funding provided by the Bill & Melinda Gates Foundation. 
"This is a very exciting time in K-12 education; the schools being launched through the Regional Funds are joining a national cohort of genuine changemakers," said Andy Calkins, deputy director of Next Generation Learning Challenges. "Once the Regional Funds schools join that national cohort, there will be more than 100 schools serving 50,000 students with these transformed teaching and learning models. All of this work reflects and has been driven by the vision, knowledge, energy and dedication of educators at the ground level who passionately believe that public education, re-imagined, can generate far superior outcomes for their students." 
The six Regional Funds partner organizations were selected in 2014 based on several criteria, including: clear leadership consensus supporting their vision of next generation learning; a high-capacity local organization to direct the work; a supportive policy environment to enable fundamental redesign of learning models and school structures and practices; and innovative, pioneering educators ready to lead this groundbreaking work. 
Funding for the Regional Funds initiative is being provided by the Bill & Melinda Gates Foundation, The Eli and Edythe Broad Foundation, and the Michael & Susan Dell Foundation, along with local funders in several of the Fund sites. 
About Next Generation Learning Challenges: 
Next Generation Learning Challenges (NGLC) accelerates educational innovation through applied technology to dramatically improve college readiness and completion. NGLC is managed by EDUCAUSE, a nonprofit association whose mission is to advance higher education through the use of information technology. Since 2011, NGLC has provided more than $65 million in investment capital to foster the development of transformational K-12 and postsecondary models aimed at improving the quality and depth of learning outcomes in the U.S., particularly for low-income students. Funding for NGLC has been provided by the Bill & Melinda Gates Foundation, the Eli and Edythe Broad Foundation, the Michael & Susan Dell Foundation, and the William and Flora Hewlett Foundation. 
About EDUCAUSE: 
EDUCAUSE is a higher education technology association. The organization has an estimated 60,000 active members in over 40 countries. The EDUCAUSE annual conference is considered one of the best technology conferences in higher education. EDUCAUSE holds over 20 face-to-face events each year that reach approximately 11,500 individuals, with thousands more involved in online events. The association produces various publications for its members including the award-winning EDUCAUSE Review, with a bimonthly print circulation of 22,000 and online unique monthly views of 100,000. For more information, visit www.educause.edu.                    
###